2012 New Years Events Roundup
ZOSO – The Ultimate Led Zeppelin Experience
Where: Town Square Tavern
Time: 9:00 p.m.
The Mountain Pulse and 307 Live are teaming up to throw one of the biggest, baddest NYE party the Valley has seen in a quite a while. ZOSO: The Ultimate Led Zeppelin Experience.
Snow King Resort Fireworks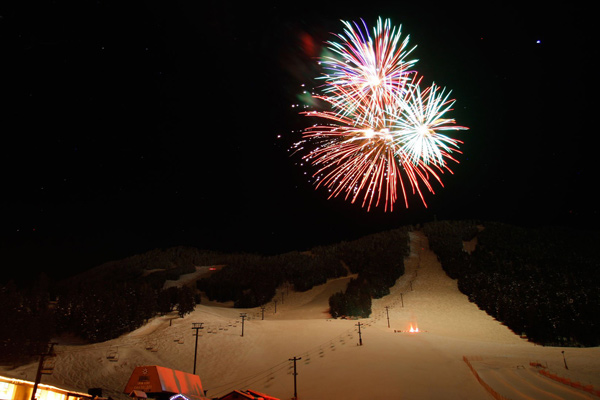 Torchlight Parade and Fireworks
Where: Snow King Resort base area
Time: 6:15pm
If you want to catch a torchlight parade and fireworks without leaving Jackson, head over to the base of Snow King Resort.
Teton Village Fireworks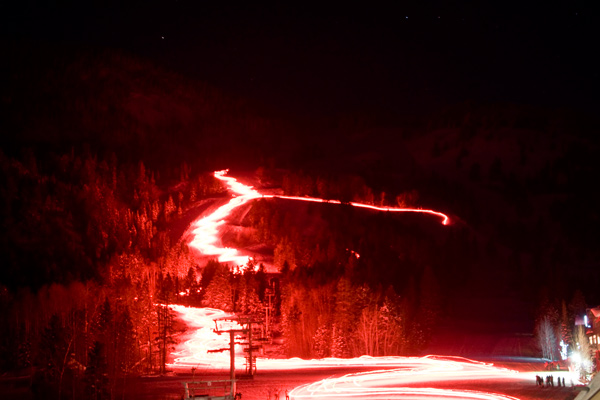 Torchlight Parade and Fireworks
Where: Apres Vous and Teewinot Runs
Time: 6:00pm
Employees from Jackson Hole Mountain Resort treat you to a long-standing holiday tradition of skiing from the top of the Apres Vous lift to the Bridger Center base area by torchlight. Fireworks will light up the skies of Jackson Hole immediately following the parade.

Gondola-Gala
Gondi Gala with Mandatory Air
Where: Couloir Restaurant
Time: 9:00pm – 1:00am
Tickets: $50 SOLD OUT
Grand Targhee
Torchlight Parade and Fireworks
Where: Grand Targhee Resort base area
Time: 6:00pm
Free Shuttle from Driggs: Schedule
New Years Eve Bash with West Water Outlaws
Where: Trap Bar
Time: 10:00pm – 1:00am
Tickets: $10 Advance; $15 at the door
Grand Targhee Resort is taking care of the celebration on the west side of the Tetons. A torchlight parade and fireworks and the base of the ski lifts will be followed by West Water Outlaws playing down home blues and dirty rock and roll til the wee hours of the morning in the Trap Bar. Grand Targhee is offering a FREE shuttle from the Driggs Community Center, so make sure you take advantage of a safe ride up and down Ski Hill Road.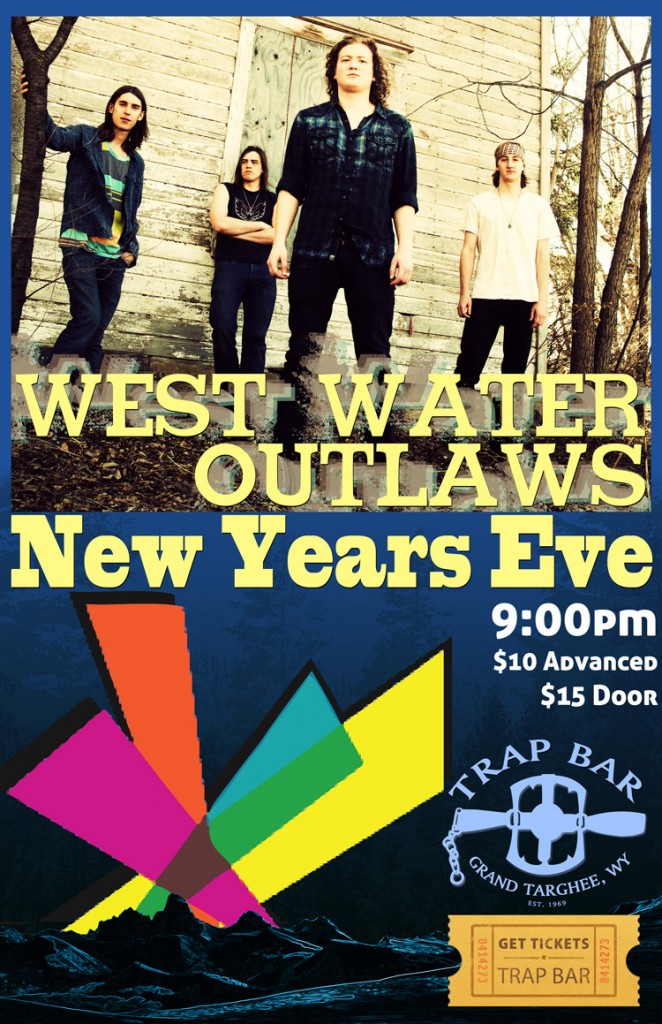 Phish Live-Stream, Fox Street All Stars & DJ Vert One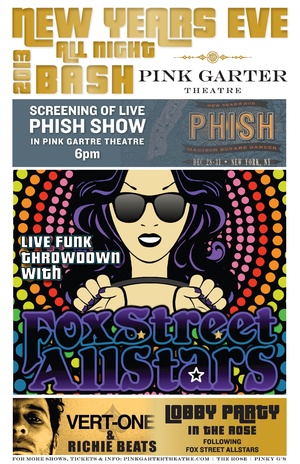 New Year's Party at The Pink Garter
Where: Pink Garter Theatre, Jackson
Tickets: $20 Advance; $25 Door
Time: 6:00 p.m. to 2:00 a.m.
A full evening of boogie starting at 6pm with a LIVE stream of Phish from Madison Square Garden. Fox Street Allstars will deliver a FULL SHOW to ring in 2013. Finally, DJ Vert-One will spin to the wee hours in the Rose lobby after the funk has been thoroughly dropped.
Screen Door Porch at The Silver Dollar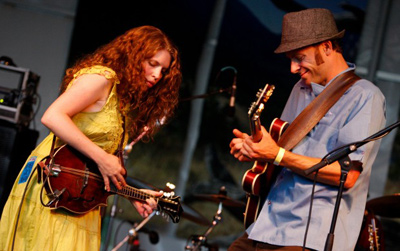 Screen Door Porch
Where: Snow King Hotel Lobby
Time: 9:30pm – 1:00pm
Tickets: $5 at the door
The evening will feature an acoustic set ramped-up by a full band electric set to ring in the New Year. And to top it off, its free! Hold on tight because the band will be playing a whole stash of new material as well as classic Americana, roots-rock and country-blues.
Nomadic Events at Eleanor's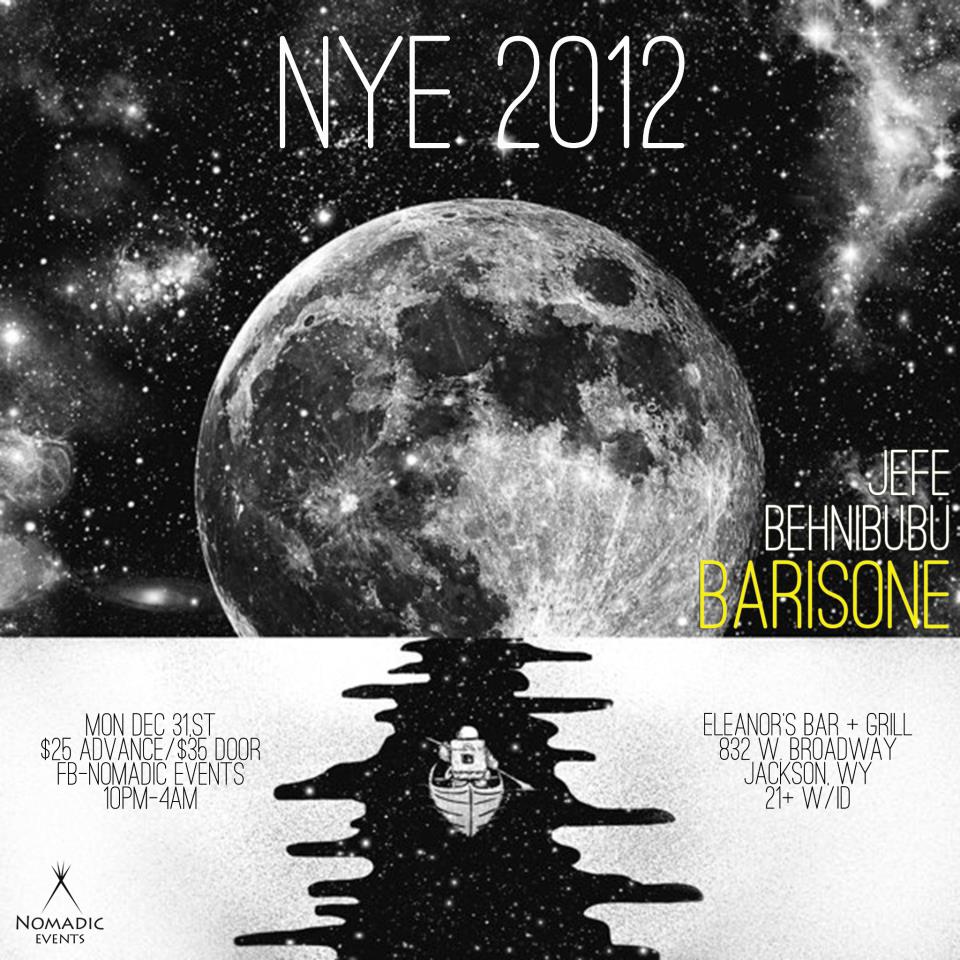 Where: Eleanor's
Time: 9:30pm – 2:00am
Tickets: $25 Advanced / $35 door
You'll be treated to visuals and stage design by Nomadic Events as well as custom lighting performance by LightScience. This will be a more intimate event, with a maximum capacity of 175 people, dancing into the New year!
Eleanor's is located in the shopping center adjacent to the Virginian Lodge in Jackson. The Dj's for the evening include local favorites DJ Barisone, Jefe and DJ Behnibubu Tickets are $25 in advance and $35 at the door.
The Handle Bar New Years Event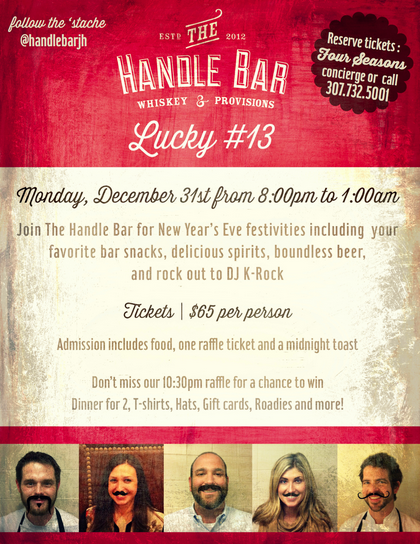 New Year's Party at The Handle Bar
Where: Four Seasons Resort
Tickets: $65
Time: 8:00 p.m. to 1:00 a.m.
Join The Handle Bar at Four Seasons Resort in Teton Village for an evening with DJ K-Rock. Ticket includes passed bar snacks and a champaign toast at midnight. For tickets, contact the Four Seasons concierge or stop by The Handle Bar at the base of Jackson Hole Mountain Resort.
Whiskey Morning at The Stagecoach Bar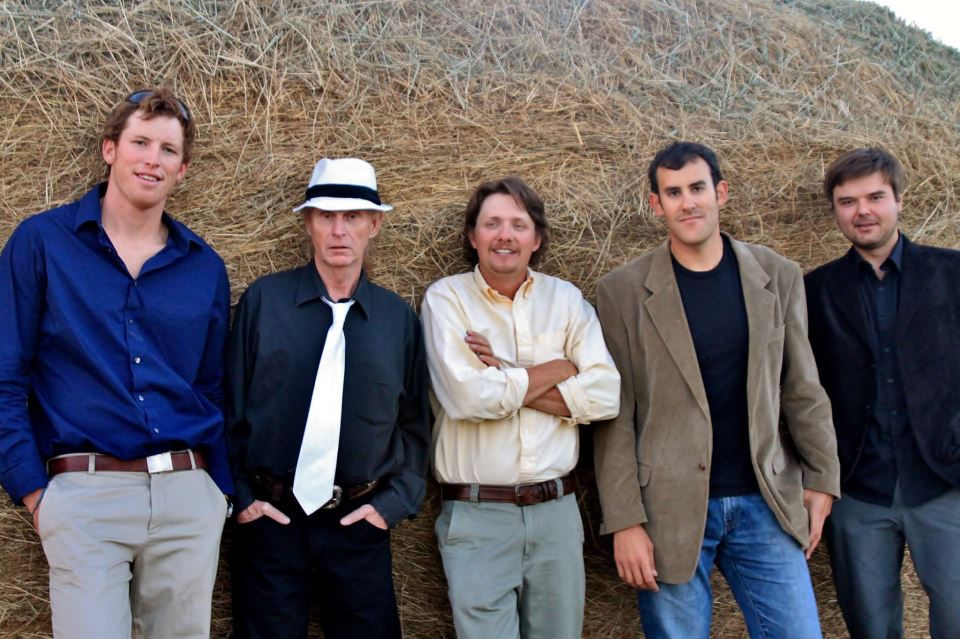 Where: The Stagecoach Bar, Wilson WY
Time: 9:00pm – 1:00am
Tickets:$5 at the Door
A hard-hitting mountain rock band from Jackson Hole Wyoming, Whiskey Mornin brings a high energy soulful blend of original rock and infectious funky covers, all with a southern fried twist. Bring your dancing shoes!
Calle Mambo at The Mangy Moose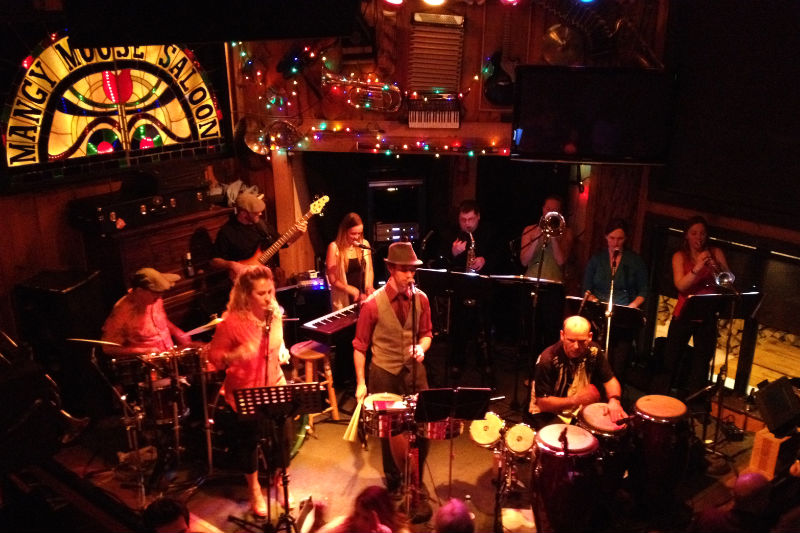 New Years Eve with Calle Mambo
Where: Mangy Moose
Time: 10:00pm – 1:00am
Tickets: $30 Buy Online
New Year's Eve party at the Mangy Moose Saloon with Jackson Wyoming based latin jazz ensemble Calle Mambo. Calle Mambo will take the stage at 10pm and ring in the New Year with a champagne toast! Tickets are available at the Mangy Moose Market and Cellars and online.
Lazy Eye's at The Knotty Pine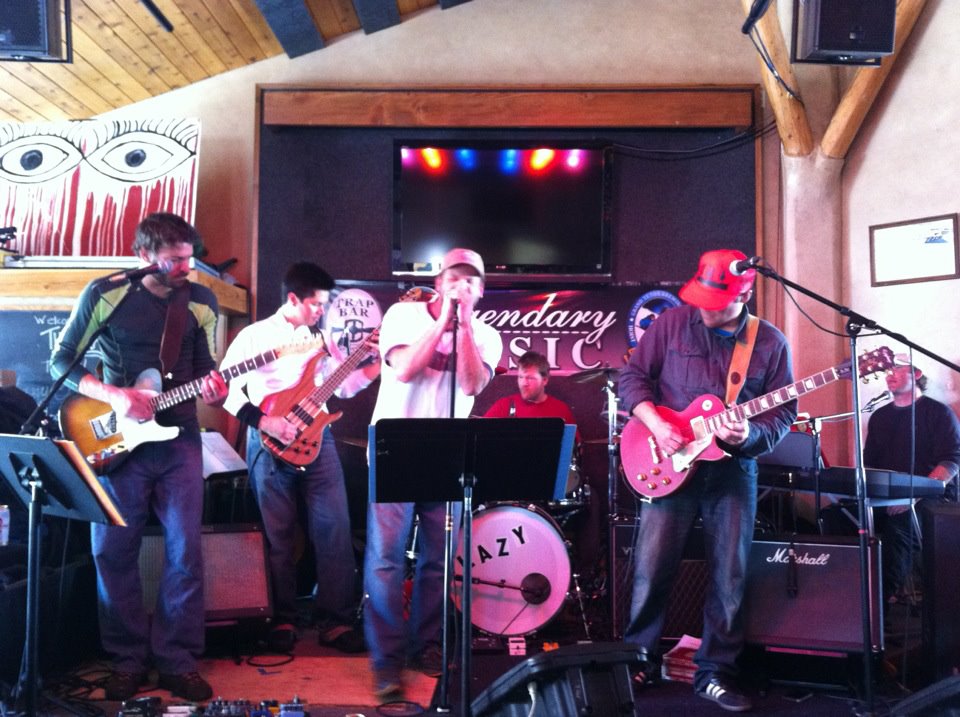 Where: Knotty Pine Supper Club
Time: 9:30pm – 2:00am
Tickets:$8 at the Door
Lazy Eyes are an underground basement rock band. It is a 7 piece band with a big sound playing mostly rock and roll covers. Their set lists are diverse and will keep you guessing what's coming next. Classic Rock, Punk, Hip Hop, Blues and Metal are intertwined into their set lists that flow like an avalanche of sound.