Hundred Days
Not Just Another Jackson Hole Ski Film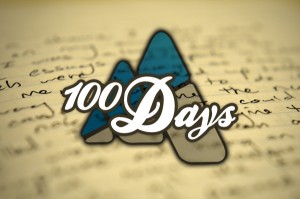 11/19/12 – Not Just Another Jackson Hole Ski Film
Written By: Kevin Wittig @kevinswittig on Twitter
The current state of skiing and snowboarding is progressing light speed. Advanced technology and increased athleticism is changing the game. Modern production companies are capturing the movement with high-end cameras, helicopters and burgeoning budgets that balloon into the hundreds of thousands of dollars. But that is not what's happening on the ground. In reality, foot soldiers on the frontline of the sport aren't in magazines, and don't get sponsored. Foregoing the comfort of a 9 to 5, they explore a passion driving them to take risks and be free.
On Saturday night at Snow King Resort, Darrell Miller and Ryan Halverson proved that it doesn't take a RED camera to make a high quality action sports film. Showcasing the incredible terrain of Jackson Hole, the duo created "Most Wanted", a film documenting backcountry lines in the Teton Region that resonate around the world. From open powder fields on No Name Peak to the pillow lines of Super Mario World, Miller and Halverson captured the essence of Jackson Hole in a style that tells the true story of what it means to dedicate your life to riding.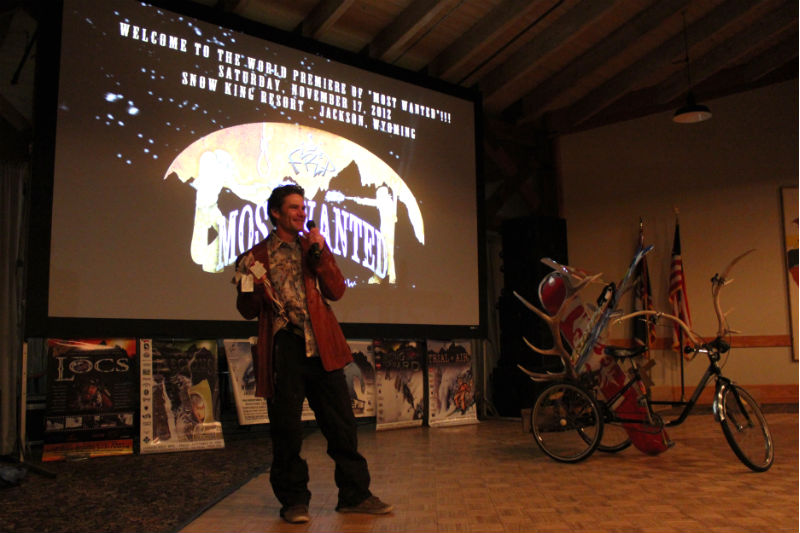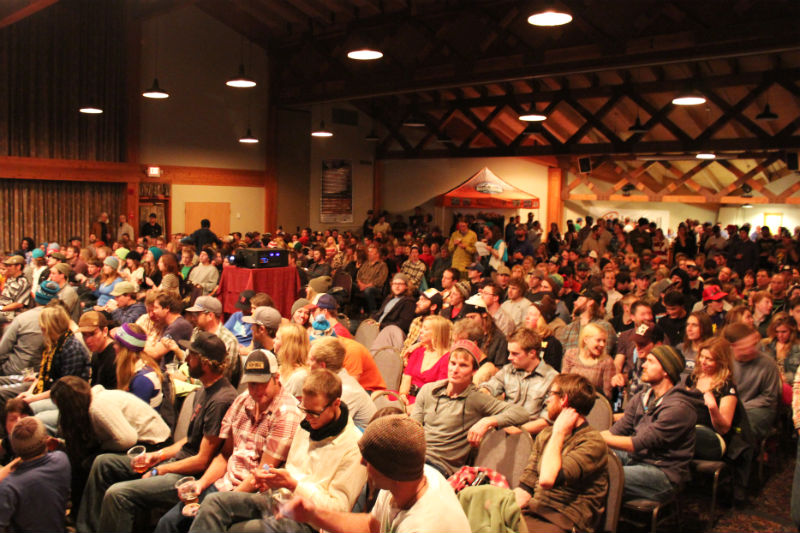 "Most Wanted" opens with renowned Jackson Hole athlete Rob Kingwill slaying lines we've all dreamed of in the Snow King and Jackson Hole backcountry. As one of the best snowboarders in region, he lays down jaw dropping turns in classic style and is definitely not afraid to air it out on any natural feature in his path. Aligned with a heart pounding soundtrack, the film transitions to feature skiers ripping tight couloirs and technical chutes. Up and coming rock star skier Daniel Tisi throws down an epic segment that features inbounds terrain at Jackson Hole Mountain Resort. His spotlight culminates with the biggest backflip you'll ever see thrown by a kid in middle school. Andrew Whiteford gets in on the ruckus with deep backcountry turns and creative pillow lines that will leave you in envy. Stepping away from Jackson, Miller and Halverson take viewers to the world freeride championships in Alaska and earn turns on big mountains lines that require technical climbing.
Perhaps the most impressive part of the film is the riding of the producers themselves. Miller and Halverson not only shoot the film, but contribute significant parts to "Most Wanted" as well. The packed Snow King crowd revelled at the sight of Halverson spinning huge over a cliff band on No Name Peak. The six foot, two inch director skis with power and aggression. Miller, on the other hand, is one of the most passionate, hard charging snowboarders in Jackson and shows it. Whether dropping in on the North Shore, chasing extreme terrain in Alaska, or pointing it through death defying couloirs, he lives the sport and embodies everything that is snowboarding. You've got to see it to believe it. These guys not only capture the moment on film, they live it.
"Most Wanted" is available on dvd in Jackson stores, and can be purchased on Itunes. We highly recommend picking up your copy to get you stoked for the winter season.
Missed the Premiere? Catch the Trailer and Pick Up "Most Wanted" on Itunes
Most Wanted Trailer – 2012 from Storm Show on Vimeo.