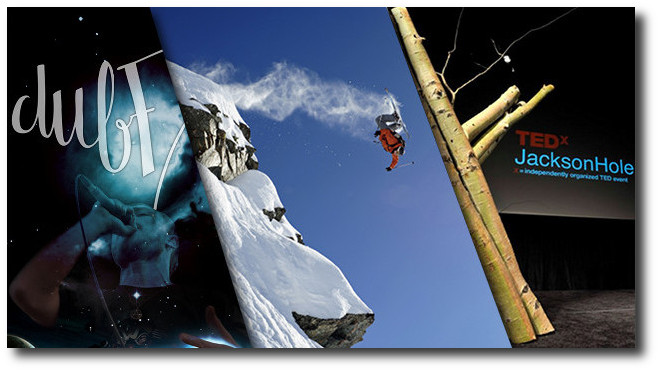 Friday October 5th
Teton Valley Art Walk
When: Friday, 5:00 – 8:00 p.m.
Where: Downtown Driggs ID
New this fall, the Art Walk Passport program will give participants the chance to earn valuable discounts and deals at local businesses. Participants will pick up an Art Walk Passport at any Art Walk destination, and as they proceed through the walk, they will collect a stamp from every destination they visit. Those participants who can show a completed passport at the end of the evening will be treated to special discounts from our event sponsors.
Dub FX Visits the Knotty Pine
Saturday October 6th
Snow King Resort Hosts Trail Dig & Inaugural King Cross Event

The Whinnies: Best of Equine Film & Art
2 Plank Productions Presents "Because"
Sunday October 7th
Tedx Jackson Hole: Discovery
What is Tedx?
Created in the spirit of TED's mission, "ideas worth spreading," the TEDx program is designed to give communities, organizations and individuals the opportunity to stimulate dialogue through TED-like experiences at the local level.