Video of the Day – Intervals: Shredding With The Ladies
INTERVALS FULL MOVIE from Snowboarder Magazine on Vimeo.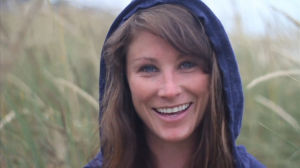 Intervals
It's been a while since I've watched a snowboard film dedicated to all female riding segments. In that time, the progression of ladies in the sport has stepped it up to a whole new level. K2 Snowboards recently released a straight-to-web video part featuring its top female riders getting after it in the backcountry. From natural terrain, to kickers, rails, powder riding and everything in between, Hana Beaman Robin Van Gyn, Leanne Pelosi, Erin Comstock, Annie Boulanger, and Megan Ginter amaze us with style and precision.
"INTERVALS" features some of the best all around female riders in the sport showcasing their talent in the natural elements. Filmed during the 2011/12 winter, these progressive female riders tackle every aspect of snowboarding, and up the ante for 2013.