Autumn Adventure
Stand Up Paddleboarding at High Elevations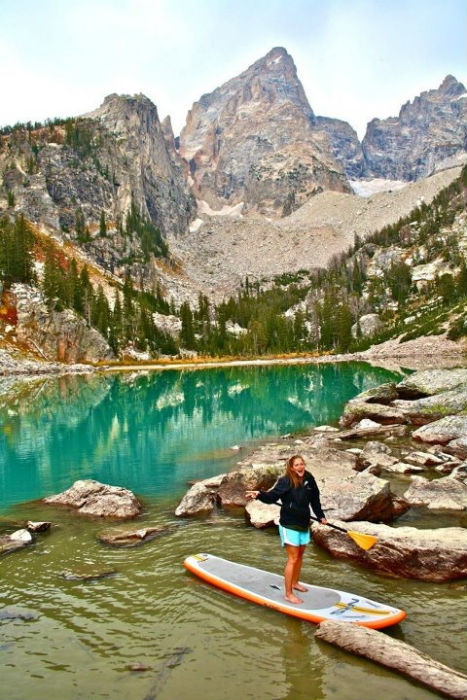 Autumn Adventure
Stand Up Paddleboarding Delta Lake
"We might be the first people to paddle board this." Bo contemplated over coffee at Pearl Street Bagels in downtown Jackson. Joined by fellow adventurers, their story of an unforgettable autumn undertaking began. The goal was to stand up paddleboard a lake in Grand Teton National Park, but not just any lake, they sought to climb 2,300 vertical feet to Delta Lake near the base of the Grand Teton.
Having never been to Delta Lake, the group, consisting of Mike , Kate and Bo, remembered being filled with anxiety on the drive to the national park. "We should have started way sooner!" Mike commented as they recalled hitting the Lupine Meadows trail around one o'clock in the afternoon. Carrying bear spray, water, two inflatable NRS SUP's, Werner paddles, and sandwiches from Creekside Deli, they began the arduous uphill trek to the remote high alpine lake. Along the way, they ran into climbers on the descent who conspicuously eyed group. Kate went on to say "People would ask us where we were going with those things, and follow up with a sly remark like good luck."
Departing the established trail in search of the lake, they scurried through scree fields of boulders and loose rock. Following cairns left by other hikers, they quickly came upon turning foliage beneath their feet that formed a yellow brick road eventually leading to the destination. Arriving at Delta Lake at four o'clock, they basked in the glory of the Tetons and set up the paddleboards.
"The coolest thing was staring at the reflection of the Tetons in the water. It was bright turquoise in color without a single ripple." Bo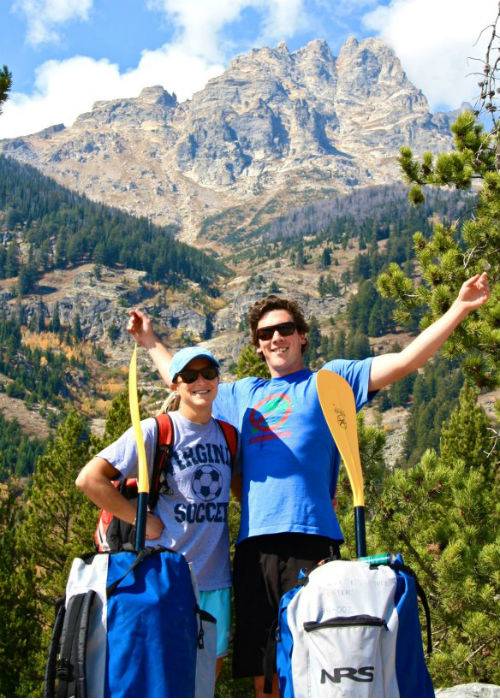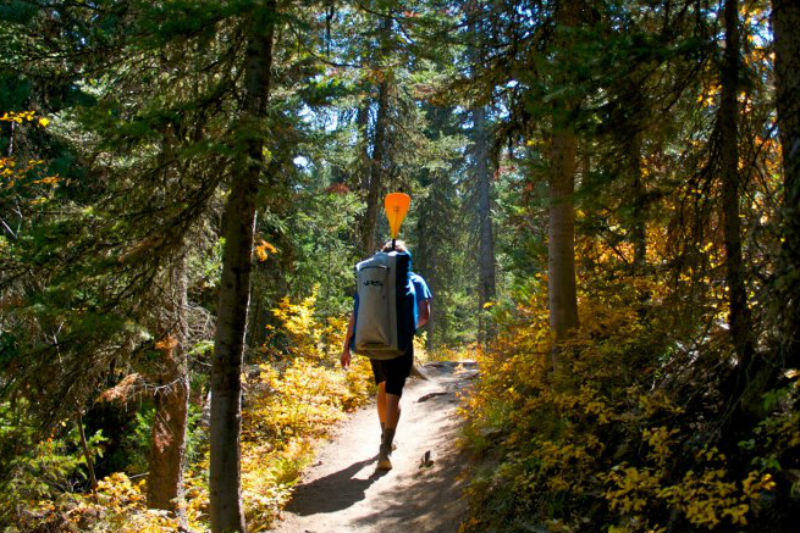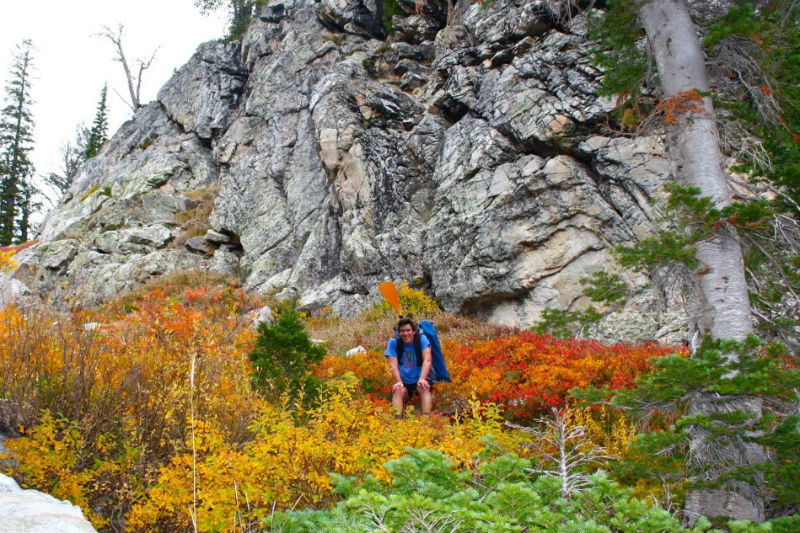 The crew went on to describe an amazing scenery of changing leaves in the shadow of the mountains. "We could have hung out there for hours" said Mike. Following an hour of exploration on the lake, shortening days of late September forced the downhill journey to begin. "There was a whole lot of butt scooching going on" Bo recalled as they made their way back down the yellow brick road. With the sun setting over the valley, the group made it to the Lupine Meadows trail and descended to the trailhead engulfed by the sound of bugling elk in the distance. "We were exhausted when we finally reached the car" Mike exclaimed as they collectively nodded their heads, continuing, "..but it was a great way to end the summer!"