Rendezvous River Sports
Paddle Report

Rendezvous River Sports Photo of the Week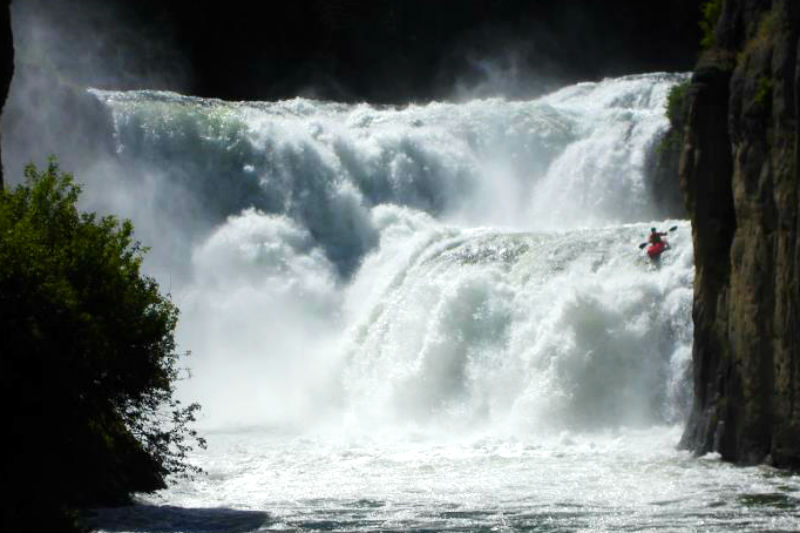 Sam Lowenthal of Rendezvous River Sports sends it over Lower Mesa Falls on the Henrys Fork. Photographer: William Taggart
Water Sports Conditions Summary
It's paddle board craziness in the Tetons. The sport has taken the water sports world by storm and is gaining popularity in the Teton Region. The South Park to Hoback stretch of the Snake River continues to be an excellent choice for all types of stand up paddlers to enjoy both scenic floating and small whitewater. Lake and river temperatures are the highest of the season, so get out and explore before fall weather forces wetsuits back into the mix.
For adventure boating, the West Table to Alpine stretch of the Snake River Canyon is currently floating well. The play wave "Big Friendly Giant" is currently in and riding well. Also surfing well is Kahuna as well as other smaller waves throughout the canyon. Rendezvous River Sports is offering fall "ducky" trips through the canyon. The two person inflatable kayak offers a great way to explore whitewater in the region while maintaining complete control of your own boat. Call 307 733 2471 for details.
Rendezvous River Sports also has fall backcountry paddle trips to Shoshone Lake and Yellowstone Lake in Yellowstone National Park. There is still room available on some of the advenures. The trips meet on Thursday evening and then spend 3 days and 2 nights kayaking and camping on the lakes of Yellowstone National Park. Check out the tours page of Rendezvous River Sports to learn more.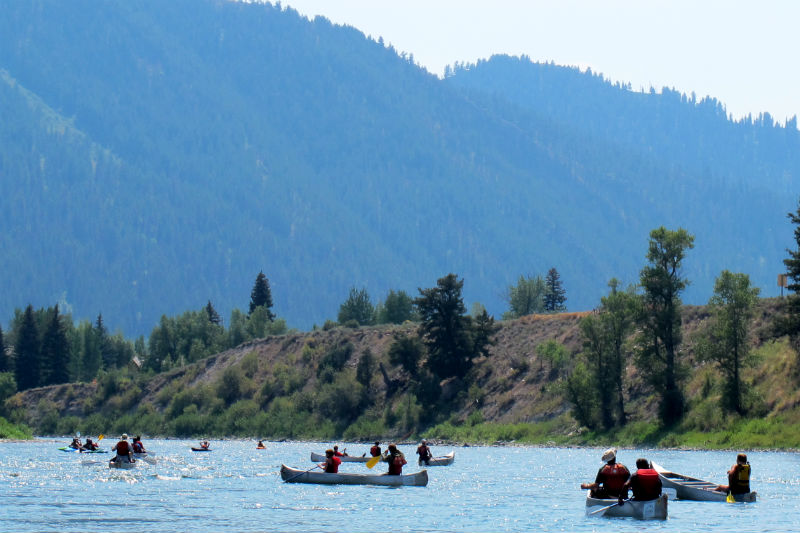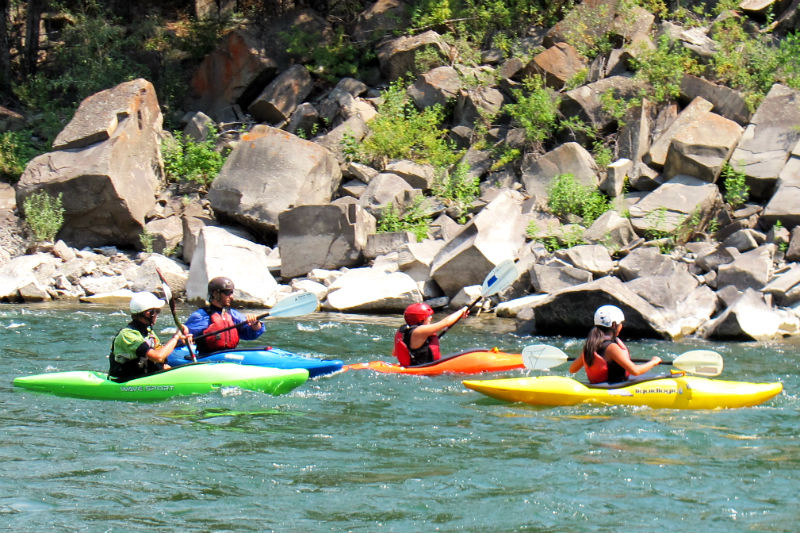 Labor Day Sale at Rendezvous River Sports
Each Labor Day weekend, Rendezvous River Sports hosts a sale on their 2012 line and demo fleets of rafts, kayaks, stand up paddle boards, and boats. Find great deals on the lastest models of gear from NRS, Wilderness Systems, Native, Hobie, Perception and more. The sale starts Saturday morning and extends through Monday. Get there early for the best selection!