Late August Jackson Hole Fly Fishing Update

Fish The Fly Photo of the Week
Fish The Fly Guide Report
Information provided by Jason "JB" Balogh, lead guide at Fish The Fly in Jackson Wyoming. Fish The Fly offers drift float and backcountry fly fishing trips in the Greater Teton Region as well as scenic wooden boat floats on the Snake River.
Snake River Fly Fishing Report
Great to see some rain earlier this week and cool temperatures this mornings. The Snake River continues to fish well with dry flies, especially through the morning and into early afternoon. The mutant Stoneflies are out and about and are a great fly to put on first thing and fished tight to banks and woody debris. This hatch is strongest on the lower river and in the whitewater section below West Table. PMD's, Caddis, Mahoganies, and Carpenter Ants are the way to go in the riffles and side channels.
We have had to break out some nymphing rigs for some of the hot afternoons on the lower river below Hoback. A two fly rig at about 5-7 feet, with a Pat's Rubberleg as a point fly, and Lightening Bugs, Zug Bugs, or Copper Johns as droppers.
Our fall Drake, Timpanoga Hecuba, showed in GTNP with the cloudy weather the past few days and our Cutthroat responded. Look for this hatch to continue into September with some frontal systems passing through. Mahogany Duns will become more important soon as well….
Backcountry Creeks
This is the time of year to be out in the backcountry fishing small streams and enjoying the high country. Solitude and native Cutthroat that love to eat dry flies are the best reasons to go. Make sure to pick a larger, colder stream like Crystal Creek, as some of the smaller creeks are too warm currently. Throwing PMD's, Hoppers, and ants/Beetles should bring plenty of trout to hand!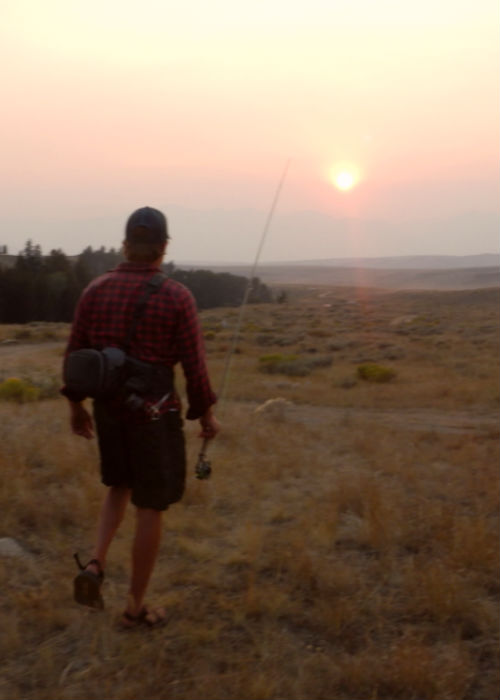 Flies In JB's Box
Mid summer in Jackson Hole brings out terrestrial bugs in droves. Grasshoppers in particular are an important fly to have this time of year. Foam imitations of varying color will work during the warm afternoons as well.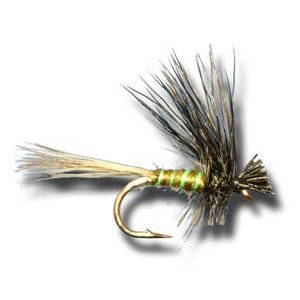 Drake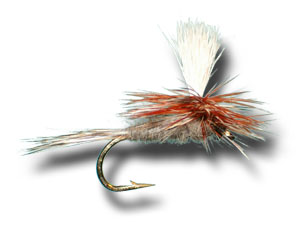 Parachute Adams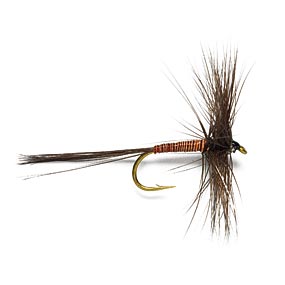 Mahogany Dun
Photo's From Fish The Fly Guided Trips