Biking Spotlight
Partners in Pathways & Red Bull Final Descent

Biking Spotlight: Celebration Ride & Red Bull Final Descent
Friday August 10th: Partners in Pathways Celebration Ride
When: Friday 8/10
Where: JH Visitor Center
Admission: FREE
Join Friends of the Pathways, National Park and Forest officials, civic officials and members of the community at the Jackson Hole and Greater Yellowstone Visitor Center to celebrate the new North Highway 89 Pathway that connects the Town of Jackson to Grand Teton National Park. The event includes a ribbon cutting ceremony followed by a short ride/walk on the pathway, BBQ, Music, and Raffle to celebrate the completion of the pathway.
Event Highlights
Ribbon Cutting Ceremony at 4:30 p.m. followed by a short walk/ride on the North 89 Pathway
Free Community BBQ at 5:30 p.m.
Raffle including 5 Bikes
Live Entertainment and kids activities
Pre-register with Friends of the Pathways by Wednesday August 8th for the free ride and BBQ. Participants are asked to park at the public lot located at the intersection of Cache and Gill.
Images of the North 89 Pathway
Red Bull Final Descent at Jackson Hole Mountain Resort
When: Saturday 8/11
Where: Teton Village
Jackson Hole Mountain Resort is the first stop in the 2012 Red Bull Final Descent Series. The format is simple: most laps in a 12 hour period wins. Each contest offers a $5,000 cash purse plus gear from industry partners Troy Lee Designs and Oakley. This is the 3rd year of the series which will continue at Winter Park CO and Angel Fire NM. The competitions offers options for solo, duo and team riders, competing in pro & expert divisions. Riders will push their limits in this 12-hour MTB downhill challenge.
Event Highlights
$5,000 cash purse plus gear from industry partners Troy Lee Designs and Oakley.
Red Bull sponsored DJ's at the base of the mountain
Prime conditions on all trails, including the newest jump trail, True Grit
Food and Drink specials near the base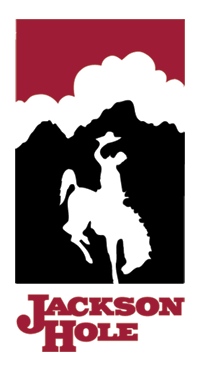 Highlights from the 2011 Red Bull Final Descent
2011 Results
Pro Men: 1st Pat Cunningham (84 laps!), 2nd Tyler Jarosz and Jess Pedersen
Pro Women: Ana Rodriguez
Expert Men: 1st Rick Wieloh, 2nd Mark Van Slyke, 3rd: Brady Newton, Andrew Welch and Evan Brunner
Expert Duo: Team Anomaly
4 person team: 1st Rebooter, 2nd Hoback Sports
3 person team: Wild Rockies Racing
2011 Final Descent Video Highlights