Wydaho Rendezvous Mountain Bike Festival Preview

Wydaho Rendezvous Mountain Bike Festival
Festival Details
When: July 27th – 29th
Where: Grand Targhee Resort – Alta WY, Driggs ID, Victor ID
Teton Valley Trails And Pathways (TVTAP) welcomes the 3rd Annual Wydaho Rendezvous Mountain Bike Festival to Teton Valley ID and Alta WY. The event takes place July 27th, 28th and 29th and will be held at the three major riding locations in Teton Valley, including Victor and Driggs Idaho as well as Grand Targhee Resort. All net proceeds benefit TVTAP, a non-profit organization supporting trails in the region.
Featured Events
1st Annual Targhee Super-D Race
Targhee Hill Climb Road Race
"Girls Only – No Boys Allowed!" Clinic
Jay Petervary's Adventure Clinic
5050 BMX Show and Clinics

Event Host and Organizer
Featured Event: 1st Annual Targhee Super-D Race
Virtual Course Description
Race Details
Course: 12.5 miles
Elevation Loss: 4,700 ft
Climbing: 3.5 miles
This year marks the inaugural running of the Targhee Super-D Race. Considered the ultimate downhill race in the Teton Region, its course features 12.5 mile track that covers 4700 vertical feet from the top of Grand Targhee Resort to the bottom of Teton Canyon. Race classes include an Open Mens/Womens Division with cash purse, Expert division, Sport division, and Junior class. Spectators are encouraged to cheer on participants in this one of a kind race.
Festival Preview
Targhee Hill Climb Road Race
Test your skills against pro racers up the winding Targhee access road through the western slope of the Tetons. The ride is a 12 mile jaunt and features incredible views of the Grand Teton. This event is a road bikers dream race. Just like the festival all net proceeds will go back to Teton Valley Trails and Pathways
Group Rides and Clinics
When: Friday 7/27 – Sunday 7/29 t
Festival Group Rides & Clinics rides will depart from local shops each morning and afternoon. Group Rides are Free. Ride Clinics have some fees attached.
Locations include Red Creek, Teton Pass DH, Horseshoe, and Ricks Basin at Targhee. Rides are available for all skill levels on a variety of trail difficulties.
Ladies should check out the "No Boys Allowed" clinic by famed National Ultra Endurance Mtb Race Women's Champion, Amanda Carey. Youth BMX clinics by 50/50 BMX at each the Driggs Skate Park and the Victor Bike Park2.
5050 BMX Events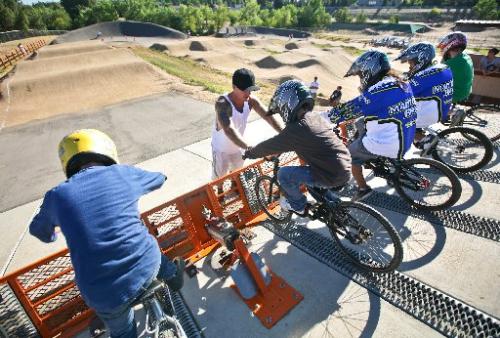 Youth BMX Clinics
Youth BMX Clinics will meet at Fitzgerald's Bicycles and ride from Fitzgerald's to the Victor Dirt Park. On Saturday, the clinic heads to Peaked Sports and the Driggs Dirt Park.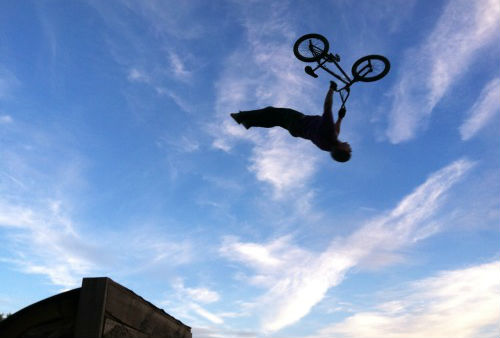 BMX Freestyle Show
50/50 BMX Show on Friday night at Fitzgeralds bike shop. On Saturday, 50/50 will host a BMX Quarter Pipe Exhibition at Grand Targhee Resort
Wydaho Rendezvous Festival Promo
The Wydaho Rendezvous Festival is a weekend devoted to celebrating biking in the Teton Region. In addition to the events mentioned, the festival also features an Trials exhibition from Jeff Lenosky of Giant Bicycles, as well as bike Demos up at Targhee from Giant, Rocky Mountain, Breezer and more!
"Poker Rides" each evening visiting local businesses ending in a party with prizes and awards for "best hand" presented by Light & Motion Bike Lights. Post-ride parties featuring music, beer, food and exhibitions will be hosted at local bike shops including Fitzgerald's Bicycles in Victor, ID, Habitat & Peaked Sports in Driggs, ID and other venues throughout Teton Valley. All this in addition to the main event of 16 group rides on hundreds of miles of unparalleled area single-track trails for all abilities.