Teton Fly Fishing Report
Sponsored by Fish The Fly

Weather Summary
Water levels on the Snake River have fallen in the past 10 days and currently measure near 2,400 cubic feet per second at Jackson Lake Dam. Increased water clarity is making for excellent visibility with trout rising to take flies off the surface.
Tributaries and backcountry creeks still offer excellent opportunities to explore beyond the Snake River, and may peak soon as flows drop due to decreasing water supply. For quick access to fishing from the town of Jackson, try the Snake, Hoback or Gros Ventre River. All three are on fire right now, with golden and other stonefly imitations seeing a lot of action.
Snake River Summary
Water temperatures are in the mid to upper 50's near Jackson Lake Dam in Grand Teton National Park.
Fish The Fly Photo of the Week
Fish The Fly Guide Report
Information provided by Jason "JB" Balogh, lead guide at Fish The Fly in Jackson Wyoming. Fish The Fly offers drift float and backcountry fly fishing trips in the Greater Teton Region as well as scenic wooden boat floats on the Snake River.
Summary:
Fly fishing in the Jackson Hole area is on fire right now! The Snake River and all of it's tributaries are fishing well as flows drop and begin to settle into summer. There are large Golden Stoneflies, Yellow Sallies, PMD's, and Caddis flying and our Cutthroat are loving it. Riffles and slower side channels are the best places to concentrate your fishing currently. Most fish are 8-14″, but we are starting to see some larger Cutties and this should improve daily throughout the whole river.
Surface activity is steady pretty much all day and average trout size seems to have gone up with great water years since 2008. I've been using double dry fly rigs with various Golden Stone patterns up front and mostly Yellow Sallies as a dropper due to our warm weather. Stoneflies love the sunshine and Mayflies love the cloudy days, so it's a good idea to fish accordingly.
Flies In JB's Box
#6 Home Golden Stone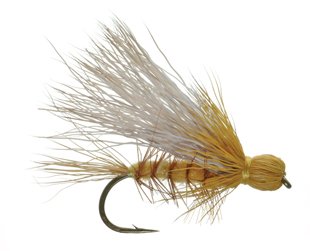 This giant dry fly might imitate an ant or a stonefly. It also works well as the dry in a dry-dropper rig.
#14-16 Yellow Stimulator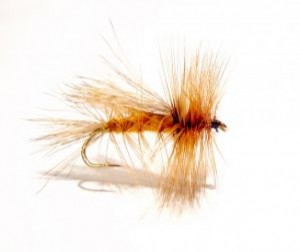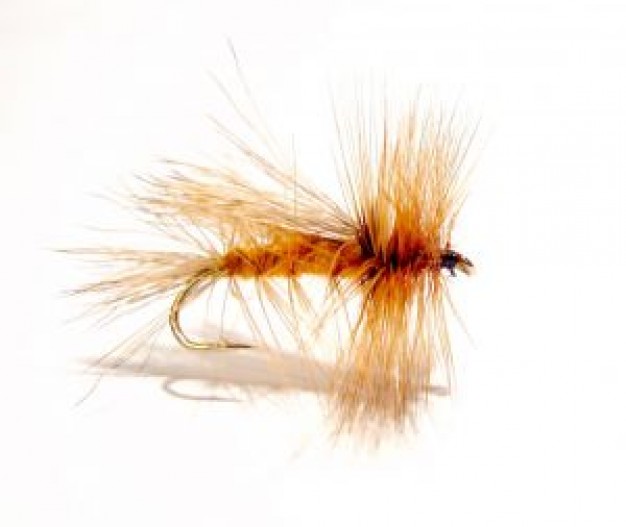 A general stonefly attractor that sees action during mayfly and stonefly hatches. Great choice to use in the heat of the afternoon.
#8-10 Fat Alberts in Yellow, Red, Tan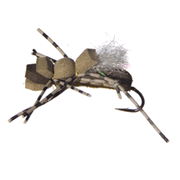 Many of the Fat Albert ties are wider and more robust looking with large foam that floats well.
Guide Talk with JB at Fish The Fly – Snake River Foot Access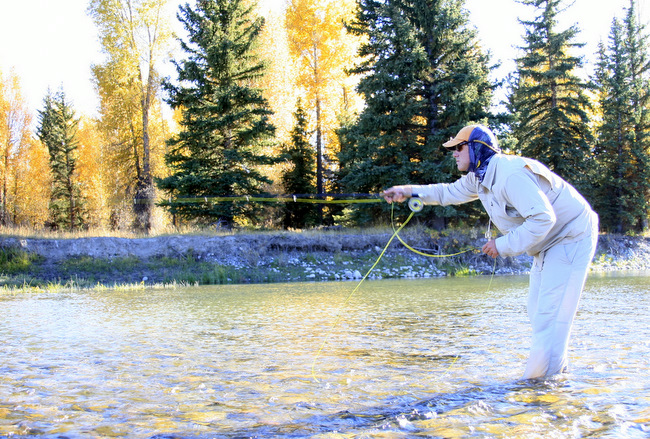 The Snake River is known as a big Western River with limited wade access. There is actually good fishing to be had for the wade fishing angler at most of our boat ramps with a little effort. With all the bends and braids of the Snake, a riffle or side channel is not usually too tough to find.
Some great places to wade are at the Jackson Lake Dam, Moose, Schwabacher's Landing, and East Table. There are more channels to fish in GTNP and more riffles south of Jackson. Just below the Dam is a great place to find a variety of species like Lake trout, Browns, and Cutthroats. There are good insect hatches here and the fish tend to key in on them a little more. The Trico hatch in August and September is prolific and not many people fish it.
Ever wonder where the photos of the Tetons that you see in fishing magazines are taken? That would be Schwabacher's Landing, quite possibly where the term "power of place" was coined. There are a bunch of channels to explore for the adventurous angler with a little hiking both upstream and down.
Most of the river traffic south of the town of Jackson is from boats. This is a great place to spend a few hours fishing a riffle or the edges of a run. I like East Table boat ramp, because it is less crowded than most. Walk upstream for better casting room.
So pack your rod for your next vacation out to Jackson Hole and do some exploring on your own!
Wyoming Game and Fish Department X-Stream Angler Program
Beginning July 1, 2012 the Game and Fish Department began offering a new program to showcase some of the state's most important streams and the work they've done to protect the water flowing in those streams for the public. The X-Stream Angler program was created to encourage anglers and anyone else who values flowing waters to seek out the many popular, and not so popular, streams where instream flow water rights have been obtained over the past quarter century to protect fisheries.
Have a great week fishing and leave a comment to let us know what you're seeing on the water…