Weekend Events
June 1st - 3rd, 2012
The first weekend of June kicks off with beautiful weather and a calendar packed with activities to get you out and about. From culture, to trails, to music, there's something for everyone this weekend in the Greater Teton Region. Be sure to stop by and see us at The Bird on Saturday night for the inaugural Guides 'N' Gapers party to celebrate the start of the river floating and rafting season.
Friday, June 1, 2012
Saturday June 2, 2012




National Trails Day

When: 9:00am – 1:00pm
Where: Old Pass parking area

To celebrate National Trails Day, Friends of the Pathways will be hosting a trail dig near the base of Teton Pass. Volunteers will be improving trails near the Old Pass Parking area.




Summit on the Snake

When: 8:00am – 4:00pm
Where: Teton Science Schools
Cost: $30

Join the Snake River Fund for an educational day at Teton Science Schools with emphasis on the habitat and history of the Snake River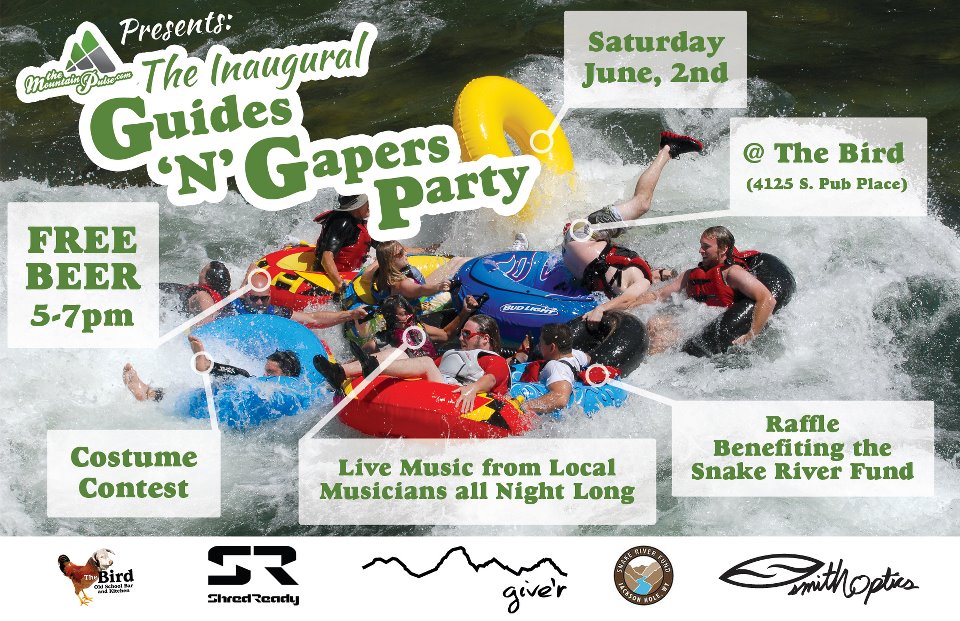 Guides 'N' Gapers Party
When: 5:00pm – 11:00pm
Where: The Bird
The Inaugural "Guides 'n' Gapers Party" is a celebration of the river lifestyle in Jackson Hole. We are going to kick off this season the right way, and help support a local non-profit organization while we do it. The fantastic establishment that is The Bird will host this event immediately after the Snake River Fund's Summit on The Snake. From 5pm – 7pm there will be FREE BEER. Come dressed in retro river/fishing guide gear and/or summer time gaper attire.
Sunday June 3, 2012
First Sunday at the National Museum of Wildlife Art
When: 10:00pm – 4:00pm
Where: National Musuem of Wildlife Art
On the first Sunday of each month, the National Musuem of Wildlife Art opens its doors and welcomes area residents to tour their collection for free. The monthly event is a great opportunity to view new exhibits, including Bob Kuhn's Drawing on Instinct, Running Wild – a video installation by Sam Easterson, and the new sculpture trail which adorns the hills above the National Elk Refuge.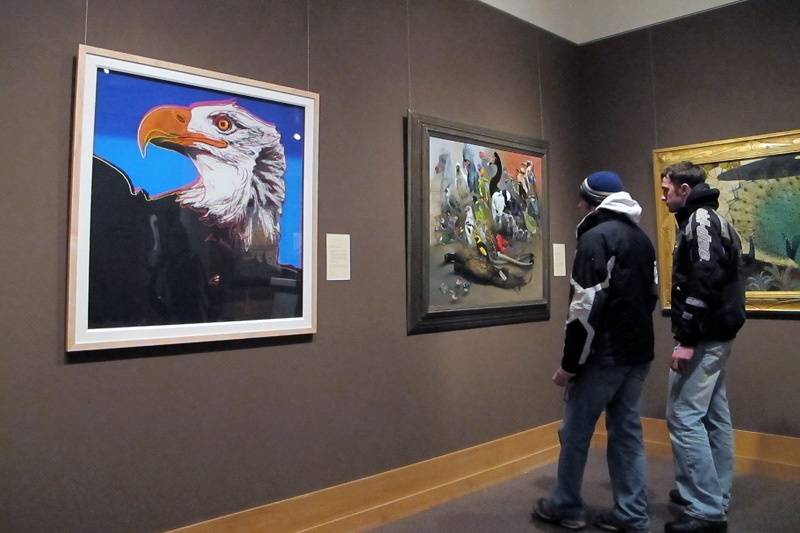 Robert Earl Keen Presented by 307 Live
When: 7:00pm – 9:00pm
Where: Center for the Arts
Robert Earl Keen has built a reputation as one of the nation's finest musical storytellers. A true "songwriter's songwriter", Robert Earl Keen brings compelling and timeless Americana to Jackson Hole with songs from his 16th album, Ready for Confetti. His toe-tapping rhythms, biting sarcasm, and vivid musical portraits combine to create an enjoyable evening of dancing and music.
David Jacobs Strain is set to open for REK at 7:00. David Jacobs-Strain is a virtuosic slide guitar player and a storyteller with a passionate one man show that is both humorous and deeply lyrical. A bridge between today's indie folk troubadours and the delta guitar slingers of the 1930′s, David plays with precision and sings with emotional abandon.
Sweatshop Union
When: 8:00pm – 11:00pm
Where: Knotty Pine, Victor ID
The Knotty Pine Supper Club in Victor ID kicks off another great summer of music with Sweatshop Union, a Canadian hip hop collective formed in Vancouver, when four politically minded rap acts—Dirty Circus, Pigeon Hole, Kyprios and Innocent Bystander, came together to produce their first album.