Rendezvous River Sports Water Report

Weather Summary
*Update 2pm on 6/14: Bureau of Reclamation announces Jackson Lake is full and will increase dam outflow on the Snake River through weekend. Detailed Update
The Snake River watershed experienced peak water flows on Thursday 6/07, topping out near 19,000 cubic feet per second in the Snake River Canyon. Consistent summer weather with temperatures in the 70's continues to melt lingering snow at the higher elevation.
The Bureau of Reclamation has steadily decreased flows from their peak of 6000 cubic feet per second at Jackson Lake Dam on 6/5/12 to 2500 cubic feet per second as of 6/13. The Snake River remains murky in color, but is clearing compared to its peak runoff.
Water Temps: 50 degrees at Alpine WY
Jackson Lake dam is reducing flows 750 cfs per day. Current discharge measured at 2500 cfs
Rendezvous River Sports Photo of the Week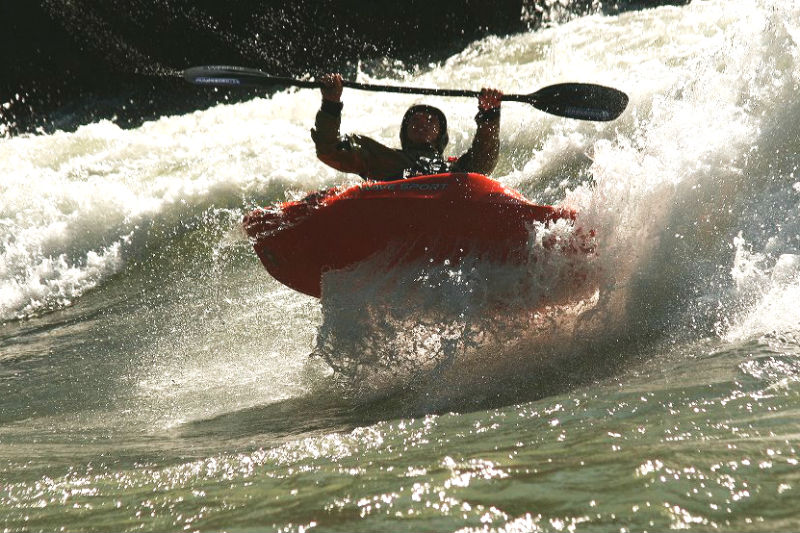 Lunch Counter wave on the Snake River is riding really good right now for both kayaks and surfboards – Photo: Rendezvous River Sports
Rendezvous River Sports Adventure Report
Information summarized by Rendezvous River Sports, the leading water sports outfitter in Jackson Wyoming. Rendezvous River Sports offers a full section paddling gear as well as lessons and guided float trips in the Greater Teton and Yellowstone Region.
General Summary
As the water drops, it's the perfect time to get into whitewater rafting and kayaking. For all those who picked up a new boat at the boat swap, now is the time to get out there. For novices, check out the South Park to Astoria stretch of the Snake River. This deep section is paddler friends with lots of eddy's to catch, some rapids (Kings Wave), and plenty of places to play. The Hoback River features Class III stretches and is running at a fun level. Overall, now is the time to be on the water.
Spotlight: Gros Ventre River
Flowing from the calm waters of Slide Lake the Gros Ventre River tumbles down to the valley floor through debris deposited from the Gros Ventre Slide. This geologically young section of river has beautiful scenery and is full of sharp rocks. At lower levels it offers great technical Class III boulder dodging and eddy hopping. When the water is high it offers stomping big water, Class IV boating.
Currently, we're on the tail end of the melt but the Gros Ventre River is still running strong. With decreasing water levels, more rocks and hazards become exposed. The water is not super pushy, but is technical, and is reserved for confident, expert boaters.
Recommended Whitewater

Snake River Canyon
Hoback River
Greys River
Gros Ventre River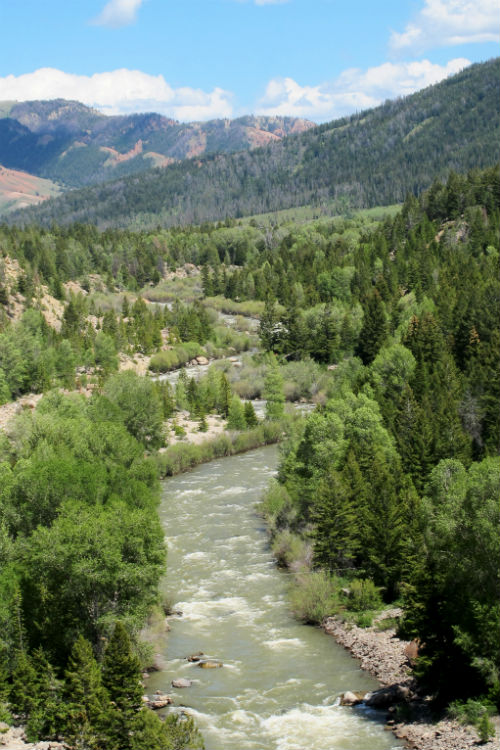 Whitewater stretch of the Gros Ventre flows through landslide debris. Image: Kevin Wittig
Scenic Floats and Tours
When: Saturday 6/16
Time: 10 a.m. to 4 p.m.
Where: Slide Lake
Cost: FREE
Join the staff of Rendezvous at Atherton Creek boat ramp on Slide Lake for a chance to experience the latest recreational, touring, sailing and fishing kayaks, canoes and stand up paddle boards.
Part of the Jackson Hole Fire Festival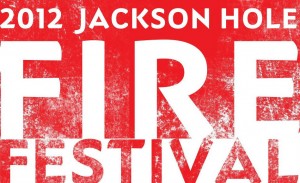 The Fire Festival is a week-long Solstice party of cultural and arts events, celebrating the natural world of our valley, Japanese-style. As part of the celebration, water enthusiasts will construct a mikoshi and carry it down the Gros Ventre River to town. A mikoshi is part of the ancient Shinto traditions of Japan. It is a shrine, built as a temporary home for the spirits of the natural world. Join in the journey of the mikoshi dedicated to water on the Gros Ventre River at the end of the day.
Events and Equipment
Brands to demo: Starboard, Native Designs, Hobie, C4, Mad River Surftech, Dagger, Jackson Kayak and more.
Professional instructors and factory reps will be on hand to help all participants with boat selection, technique and safety.
Free BBQ with refreshments will be served during the event.
Things to bring: Be ready to get in the water! Bathing suit, sandals, towel – all the fun stuff you'd normally bring for a day on the water.
Shop Talk at Rendezvous River Sports

It was like an old-time river festival with a killer vibe. Great competition and I was psyched to be in the hu

nt. -Aaron Pruzan
Check out highlights from the inaugural North Fork Championships. The Jackson contingent held its own in the competition led by Rendezvous River Sports owner Aaron Pruzan.
Heard Around The Shop
"I really like my Astral PFD. It's super comfortable, their vest are just designed to fit people."
"Dress warm. It's always easier to cool down than to warm up on the river."
"This week I paddled Bitch Creek twice… second time, the water level was a little on the low side."