Introducing the 2012 Weekly Fly Fishing Report
Sponsored by Fish The Fly Guide Service

Introducing the 2012 Weekly Fly Fishing Report
Our team is excited to announce a partnership with Fish The Fly Guide Service to once again provide weekly fly fishing updates for the Greater Teton Region. Fish The Fly is a leading Guide Service in Jackson Hole providing drift boat and backcountry fishing adventures as well as scenic floats on the Snake River. We will be working with Fish The Fly owner Jason "JB" Balogh to provide you up to date fly fishing information for the Teton Region.
For information about guided fishing trips, contact "JB" at Fish The Fly in Jackson Wyoming
Weather Summary
The Snake River watershed experienced peak water flows on Thursday 6/07, topping out near 19,000 cubic feet per second in the Snake River Canyon. A cold front moved through the region over the weekend dropping temperatures into the low 50's, temporarily slowing high elevation snow melt.
The Bureau of Reclamation has steadily decreased flows from their peak of 6000 cubic feet per second at Jackson Lake Dam on 6/5/12 to 3000 cubic feet per second as of 6/11. The Snake River remains murky and colored, but is clearing compared to its peak runoff.
Outlook
Partly Cloudy

Cloudy skies this morning will become partly cloudy this afternoon. High 16F. Winds SSW at 5 to 10 mph.

Mostly Cloudy

A mix of clouds and sun early, then becoming cloudy later in the day. High near 20F. Winds SSE at 5 to 10 mph.

Overcast

Overcast. High 18F. E winds shifting to WSW at 10 to 15 mph.

South Fork Summary
Water temperatures are at 48 degrees near Irwin and are reaching 52 degrees below Twin Bridges
Palisades Lake is 94% full. Flows are predicted to remain the same to continue filling the Lake.
Fish The Fly Photo of the Week
Fish The Fly Guide Report
Written by Jason "JB" Balogh, lead guide at Fish The Fly in Jackson Wyoming. Fish The Fly offers drift float and backcountry fly fishing trips in the Greater Teton Region as well as scenic wooden boat floats on the Snake River.
Summary:
It's going to be a great fishing season here in the Jackson Hole region! Low snowpack totals and a warmer than average Spring are combining to make a longer season than usual around here. It's already been stellar and looks to get be getting better.
Where would I go fishing this week? Easy, The South Fork in Idaho. Flows on this river have been stable for a few weeks now and clarity is great on all sections. Salmonfly and Golden Stone nymphs are moving towards the banks on all sections of the river and a few adults have been seen around Lorenzo. With warm, dry weather forecasted, these hatches should take off and light this river up!
Recommended Flies:
Dry/dropper rigs have been producing with #6-8 Orange Water Walkers and Chubby Chernobyl's up top and #8-12 Rubberlegs below. Copper Johns in Green, Red, Copper, and Chartreuse are picking up nice trout in sizes #14-18 as fish are looking for the last of the BWO's and are expecting PMD's. The "white bite" is on and has picked up some larger trout. Throw White streamers and hold on!
Outlook:
The Green and Snake Rivers are dropping quickly. The Green should fish at the end of this week and the Snake won't be too far behind.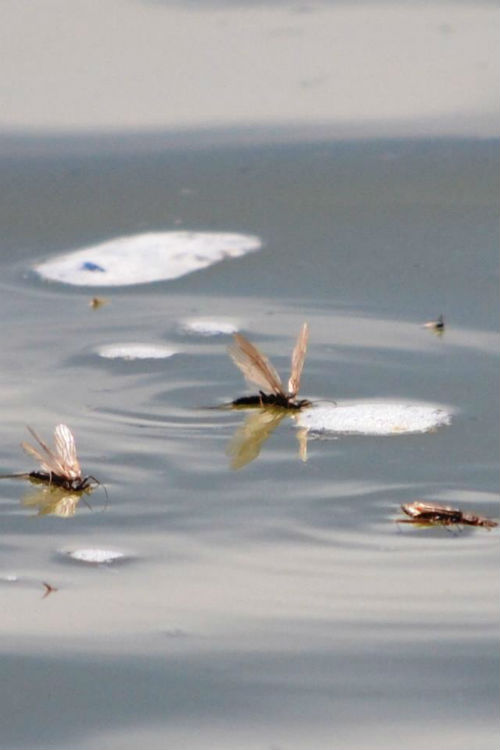 Flies In JB's Box
Chubby Chernobyl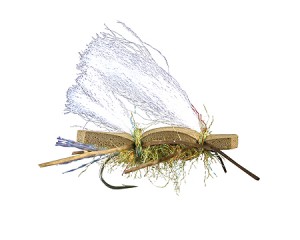 This giant dry fly might imitate an ant or a stonefly. It also works well as the dry in a dry-dropper rig.
Copper John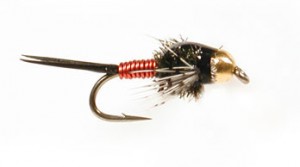 This fly sinks quickly and can be used as a deep nymph or a dropper.
Galloup's Sex Dungeon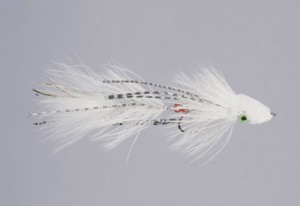 The Sex Dungeon is one of Kelly Galloup's big nasties developed to get down and dirty on BIG trout.
About The South Fork of the Snake River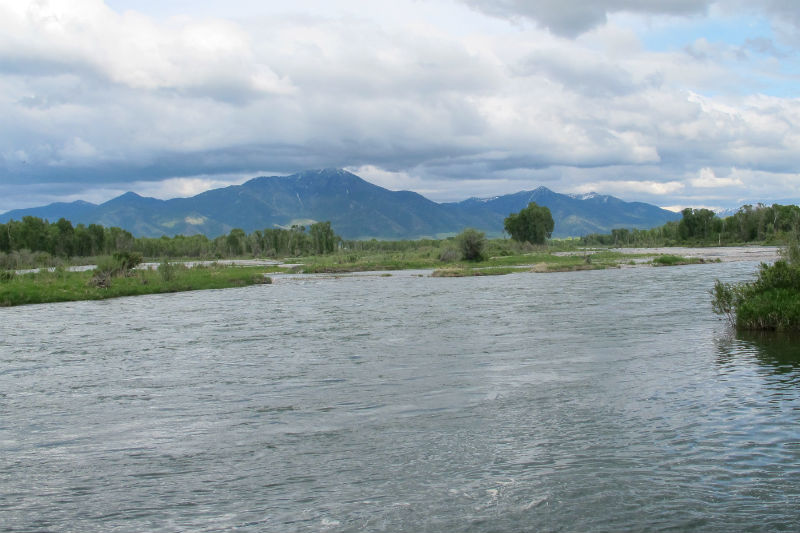 Summary provided by Idaho BLM – The majestic South Fork of the Snake River flows 66 miles across southeastern Idaho, through high mountain valleys, rugged canyons, and broad flood plains to its confluence with the Henry's Fork near Menan Buttes. Since 1985, the river has been eligible for inclusion in the nation's Wild and Scenic River System.
The South Fork supports the largest riparian cottonwood gallery forest in the West and is among the most unique and diverse ecosystems in Idaho. It is also home to 126 bird species, including 21 raptors, meriting a "National Important Bird Area" designation. The river also supports the largest native cutthroat fishery outside of Yellowstone National Park. There are 10 developed boat access sites, three developed campgrounds, numerous dispersed sites, and a number of private facilities along this stretch of river.
South Fork of the Snake River Map
This map details the public boat ramps, popular drift sections and foot access zones on the South Fork. Visit Trail Map+ for more
Credentials
Fish the Fly Guides working on the South Fork of the Snake River are licensed with The Lodge at Palisades Creek, an Idaho state licensed outfitter. Your guide is an employee of TLAPC and your trip will be paid for at The Lodge at Palisades Creek.