Hundred Days
BackcountryRide 2.0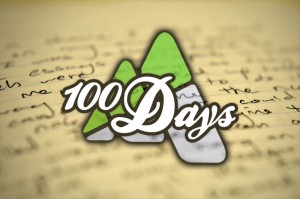 06/05/12 – BackcountryRide.com Goes Global
Written By: Kevin Wittig @kevinswittig
As those in the west can understand, there's a lot of distance between towns. With the increased price of gasoline, 30 mile trips to Jackson Lake can add up. While the Start Bus Service in Teton County Wyoming offers visitors and locals incredible access to public transportation, they can't cover it all. For those willing to share a ride and support green transportation, there's an option that recently completed a major upgrade to its network and is ready to be utilized – Backcountryride.com
Backcountry Ride 2.0 Update
Select any location in the world with Google Maps intigration.
Post a one time offer, request, or both.
Create a weekly commute for recurring ride posts.
Connect with members in your local area.
Create an event where any user can request a ride to and from.
About BackcountryRide.com
Whether you're looking to find or offer a ride across the country, in another country, to a special event, or just looking to share a carpool within your community; BackcountryRide serves as one of the most versatile ride share networks today. Launched in 2010 by Jackson WY based entrepreneurs, the website offers ride match software that is easy and simple to use. The network also tracks your ride share statistics including miles saved, gas saved, CO2 reduced, money saved, and trips saved.
How it Works
Four Questions With Backcountryride.com Co-Founder Ben Morley
TMP: What's it been like to expand Backcountryride.com beyond the Teton Region?
Ben Morley: We've always wanted to do this from the beginning. It started with the Teton Pass ride share fiasco, and we received a lot of support from the community. Now, we've found a way to integrate the Google Map API with our ride match system, and the program will work from any location in the world. Backcountryride.com users can select from a variety of options, and find possible matches where ever they may be.
TMP: Who do you see gaining the most value from BackcountryRide.com?
Ben Morley: People willing to share rides and save money on gas when traveling between communities that are far apart. There's a lot of potential for use between long distance travelers. Our target demographic are people in ski towns trying to cut down on CO2 emissions and save a buck, but anyone can use from any location.
TMP: For first timers – any recommendations to make their experience as good as possible?
Ben Morley: We've worked hard to make easy for people to log in and sign up. There's a Facebook application that makes it really simple. The Google Maps integration is easily accessible as well. One cool feature is a text message API for people without smart phones.
TMP: What have you learned since starting Backcountryride.com?
Ben Morley: For anyone out there with any kind of business idea and entrepreneurship idea – just go for it. There's lots of ups and down, but you've got to hang in there. Stick with your with your dreams. Jackson Hole is a great community to start a business. We've found lots of support here. We see this as a way to start small and reach out to larger communities.
Final Thought
If you've taken advantage of BackcountryRide.com to get up the pass and slay pow without overloading the parking lot, you know the deal. We've offered a couple rides in the past, and found the program really easy to use. Their idea came from the genuine desire to help communities contribute to the solutions of their unique transportation needs. Keep up the great work BackcountryRide.com