Weekend Events Spotlight
Weekend Events Spotlight

The first weekend of May in Jackson Hole welcomes spring showers and variable weather. Although rain in the forecast is a deterrent from the trails, there's been a lot of talk here in Wyoming regarding our below average snowpack, and its effects on water shortages later in the year. While we all want to rock out in the sunshine, some wet weather is a opportunity to get our water supply back on track, and maybe even up the flows for the coming whitewater paddling season.
The Mountain Pulse crew planned to go camping this weekend to celebrate the opening of Bridger Teton National Forest access, but that will have to wait until next weekend. In the meantime, we'll find plenty of ways to soak up the great indoors this weekend.
The First Art Walk of Spring in Driggs
When: Friday 5/4, 5:00 – 8:00pm
Where: Downtown Driggs Idaho
Don't be deterred by the weather to checkout the May Art Walk in Driggs ID on Friday. Each month, businesses and artist invite the community to enjoy the works of talented artists and musicians in Teton Valley. The social event encourages participants to explore business in downtown Driggs, and enjoy unique displays of artistic expression while sampling local foods and libations. The Art Walk takes place on Friday night from 5:30 to 8:00pm and is sponsored by the Teton Valley Foundation.
From Teton Valley Foundation: The Driggs Art Walk is a free program that invites local residents and visitors of all ages to explore Teton Valley in a whole new way. The Art Walk brings the incredible talent and creativity of regional artists into some of Teton Valley's fantastic local businesses. Participants are invited to complete a walking route between featured businesses to experience a rich variety of art, from visual, to musical, to physical. Each business will keep its doors open late for the event and offer tasty refreshments and libations.
Rendezvous River Annual Boat Swap
When: Saturday & Sunday 5/5 & 5/6 9:00am – 5:00pm
Where: Rendezvous River Sports
The annual boat swap at Rendezvous River Sports is an event that river and boating enthusiasts look forward to each year. The early arrival of spring has peaked interest in paddle sports and the boat swap has the best deals you'll find on new and used equipment. Items at the swap include rafts, stand-up-paddle boards, canoes, PFDs, helmets, paddles, and all sorts of river gear. The two day event starts at 9am on Saturday and goes through Sunday evening, but show up early for the best selection.
Drop Off & Schedule
Sellers can drop off river gear they'd like to sell at Rendezvous River Sports on Friday May 4 from 9am to 5pm. There is a small fee to enter items into the boat swap, and all proceeds will go to help the Jackson Hole Kayak Club sponsor its youth program. For more information, contact Will at Rendezvous River Sports or send them a message of Facebook – they're very responsive.
Fitzgeralds Grand Opening & 10th Anniversary Party
When: Saturday 10:00am – 5:00pm
Where: Fitzgeralds, Victor ID
Drive by Snake River Brewing on Hansen Street in Jackson WY and you'll notice something has changed. Fitzgeralds, the popular bike shop that lined the street with cycles is no longer there. In 2012, Fitzgerald's Bicycles embarked on a new adventure with a short hop over Teton Pass to Victor, ID.
The move to Victor ID coincides the celebration of their 10th anniversary in business. What started as a repair shop in a consignment store has grown into a full scale operation that is recognized as one of the top 100 bike retailers in the country. Their team has no intention of slowing down, and invites the community to visit their store on Saturday to kickoff the grand opening of the new location.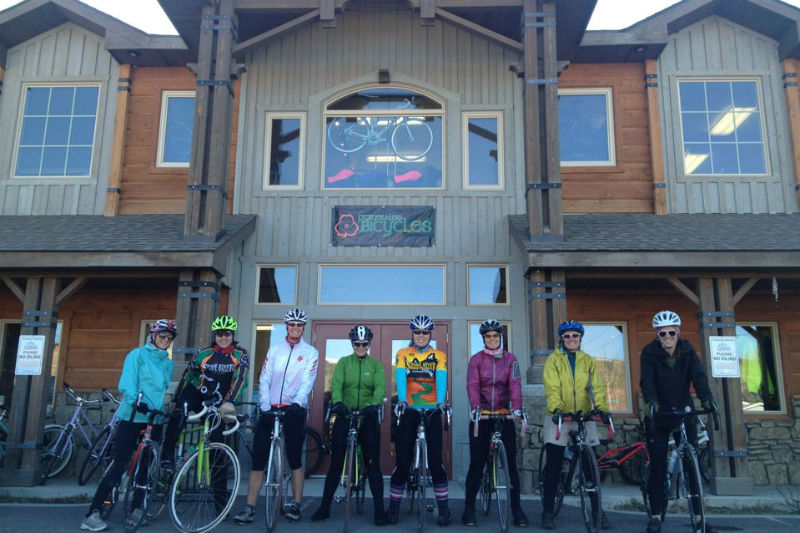 Benyaro Performs Live at The Rose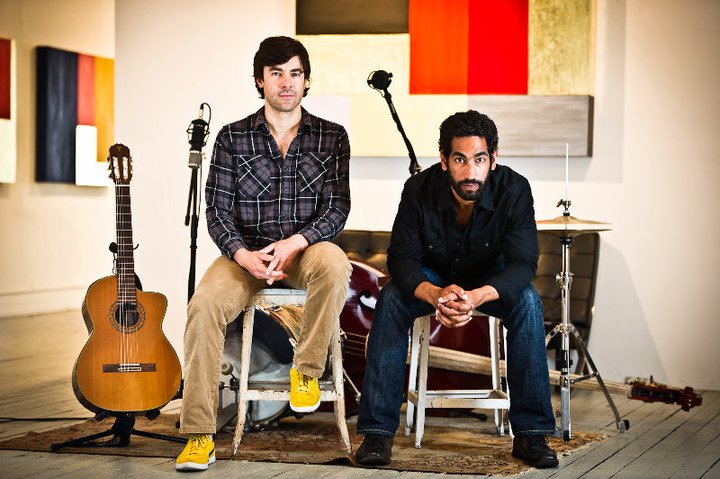 Benyaro at The Rose
When: Saturday, 5/5 9:00pm
Where: The Rose
Hailing from Jackson Hole and living in New York City, Benyaro is an indie acoustic soul and roots power duo on the verge of making it in the music industry. The duo toured through Jackson this winter with an enjoyable show at Town Square Tavern. This weekend, they bring their silky sound to The Rose, and help celebrate Cinco de Mayo in style.
Benyaro, with frontman Ben Musser and upright bassist Bobby McCullough, combine their voices and instruments with feeling and honesty, drawing audiences into their world of soul, folk, country, rock and blues. It's always a treat to see this talented duo perform in Jackson Hole, especially at The Rose, which combines great drinks and a hip setting.
To learn more about Benyaro, or listen to their tracks online, visit their Reverb Nation Page:




First Wine Tasting of the Spring Season at Dornan's
When: Sunday May 6, 6:00pm – 8:00pm
Where: Dornan's in Moose
Admission: $10
Dornan's in Moose WY is open for the season and welcomes back their popular wine tasting event on the first Sunday of each month. This weekend, Dornan's will have a tasting at 6pm with 10 wines. The fee is $10.00 (21+), and you receive $5.00 off the purchase price of wines we taste that night. They will be serving food from the Pizza Pasta Company during the event. Tastings include:
WHITES
2009 Cristobal, Verdelho, Mendoza, Argentina $11.93
2010 Villa Rubini, Pinot Grigio, Italy $15.80
2010 Domaine du PreBaron, Touraine, Sauvignon Blanc, France $17.35
2010 Murphy-Goode, Sauvignon Blanc, North Coast, California $14.29
2010 L de Lyeth, Chardonnay, Sonoma County $12.50
REDS
2010 Buena Vista, Pinot Noir, Sonoma $15.56
2009 Campos De Risca, Monastrell, Spain $11.46
2010 Franco Serra, Dolcetto, D/Alba, Italy $12.12
2011 Tapiz, Malbec, Mendoza, Argentina $11.13
2006 A-Z Chemin De Terre, Southern Oregon Blend $16.65