The Essential Work of Bridger-Teton National Forest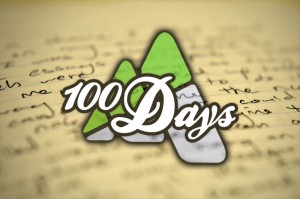 05/22/12 – The Essential Work of Bridger-Teton National Forest
Words and Photography By: Kevin Wittig
Recently, representatives from the Bridger-Teton National Forest took time to educate the community about their efforts to construct and maintain trails in the Greater Teton Region. On a variety of fronts, their committed teams work to complete all the work necessary to help the public access the forest. If it weren't for the support and dedication of these people the Forest would be a different place.
Trail crew coordinator Tim Farris spoke to an audience last week at "Party for the Trails" sponsored by Friends of the Pathways about some things to remember as the community plans to get out and explore the incredible trails in Jackson Hole. During his presentation, Farris commented, "When you go down a trail and there's no trees down, there's no muddy spots, nothing hitting you in face, good signage – those are things you only notice when there bad. There is a lot of effort that goes into trails that makes that experience what it is."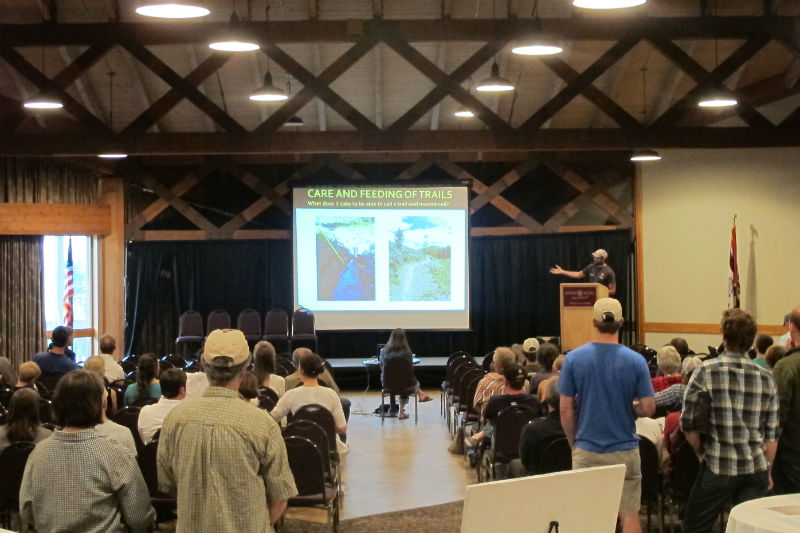 The forest service are stewards of the land and reflect very deeply on impact of trails before any shovels touch the ground. Some of the questions trail crews ask themselves before moving forward with trail projects are:
Who is each trail designed and managed for?
Is there wildlife using the trail? Are they affected?
Is it worth disturbing the ground or cutting trees?
How often is the trail used each year?
What are the safety and environmental concerns associated with construction
The Message
Every year brings new trail challenges, and the challenges are never done. It's very important for trail users to think about the future of trails while enjoying them this summer. Even more important is our efforts to get involved, in whatever way possible, to take care of this special resource our community values very much. For more information on the efforts of Bridger-Teton National Forest, visit their website and learn how you can get involved.
2012 Trail Projects
From Bridger-Teton National Forest: The focus is on maintenance throughout the trail system. Clearing downfall will be a major task. Brushing is also high on the list to improve live of sight to prevent collisions. Another big need is to improve drainage and repair bog holes or slumping trail tread.
Greater Snow King Area
Hagen Trail – reconstruct stairs, finish turnpike in muddy section, improve drainage.
West Game Trail – pull trail away from the creek, lots of brushing.
Wilson Canyon Trail – pull trail away from creek, improve drainage.
Josie's Ridge, Sink or Swim – lots of rehabilitation of old trails.
Munger Mountain
Big Munger Trail – relocate section of trail of south side to address erosion.
Rock Creek Trail – replace bridge
Teton Pass Area
Pass Ridge – relocate and rehab switchback area, improve drainage
Old Pass Road – asphalt repair, weed treatment, general clean-up
Black Canyon – repair upper switchbacks, improve drainage and brushing
Ski Lake – address eroded sections of trail above the lake, improve drainage
Fuzzy Bunny – repair muddy section of trail, add kiosk with signage at the top
Click Here for the entire list of proposed improvements during the summer of 2012