Hundred Days: One Need Not Necessarily Travel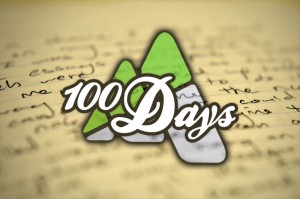 05/06/12 – One Need Not Necessarily Travel
Words and Photography By: Madelaine German
I've been on the road 18 days now. Not a big deal; I'm not on any kind of epic road trip this time around, but for it's part, I'm on a sweet and enjoyable journey.
This time, I came home. Old places, old faces, I'm Out and About, seeing old and dear family and friends. Or should I say, family and family. Revisiting a bunch of spots from my earlier stages of life. I've been gone from my hometown for a bit, so a good trip home is both welcome and overdue.
Here. Funny to see how it seems as though absolutely no time has passed. Things flirt by just as fast, just as slow, just as everything as I can remember. Town has grown very much since the last time I was back here, and the whole city has a slightly electric/sex feel to it, albeit of a very a clean=cut, picturesque bourgeois tint.
Even amid the altered and emerging landscapes, I suppose the only true thing that has changed about the reality of this place is my reaction to it. Crazy to pass by an old turn in the road as it sweeps me back, SLIDE … into crazy childhood memories [experience now as been-the-hell-there adult]. Drive past a house, or a shop; a particular twist in the turn — suddenly pulling me back, down, up, into — high school. Training wheels, five years old. First kiss, first Ethiopian food, growing up with my sisters, first Burn-Me-On
My last few "shoulder seasons" have been ones of adventure — off to new places, onto new horizons. Chase the sweet sun, howl me up to the moon. But this time, I came home. Where it settles in, Quiet. Like the sounds that I've known from the start:
One need not necessarily travel, to find all that is, maybe ever should be.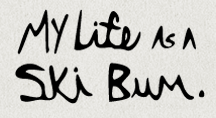 Madelaine German is a contributing writer to The Mountain Pulse and also shares her creative musings in Jackson Hole on her website, My Life as a Ski Bum. Keep an eye out for her work in JH Weekly, on The Mountain Pulse, Dishing JH, and of course, My Life as a Ski Bum.