Hundred Days – 2012 Wyoming Whitewater Championships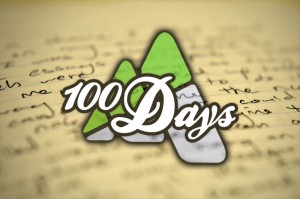 05/30/12 – 2012 Wyoming Whitewater Championships
Words and Photography By: Stephen Williams
Over Memorial Day weekend, Jackson Hole Kayak Club hosted the 16th Annual Wyoming Whitewater Championships on the rivers surrounding Jackson. For the first time ever, the event was combined with the US Wildwater Nationals, to create a weekend of kayaking and rafting races and freestyle competitions. The WWC used the Hoback, Snake and Greys rivers as venues for the competitions that highlighted the skills of dozens of local and regional athletes. In typical Wyoming fashion, the spring weather in the area was variable, bringing sunshine, thunderstorms and even snow to the area over the weekend. The conditions didn't seem to bother the competitors, as they were all adequately outfitted in gear for the near freezing runoff water anyway.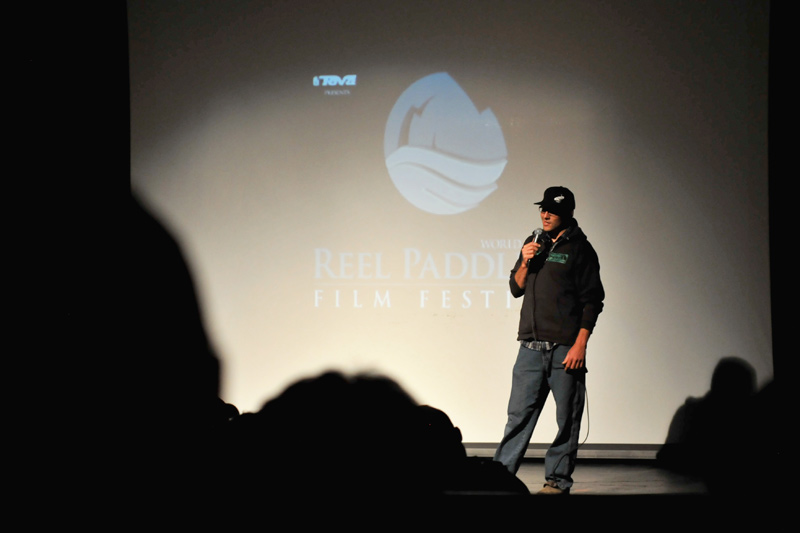 Brent Tyc, the Executive Director of the JH Kayak Club, introduces the films at the Reel Paddling Film Festival
In addition to the competitions, the WWC also hosted the Reel Paddling Film Festival at the Pink Garter Theatre on Friday Night. Showcasing a few of the best paddling short films of the year, the festival has been traveling to cities across Canada and the US. All proceeds from the weekend benfited the Jackson Hole Kayak Club.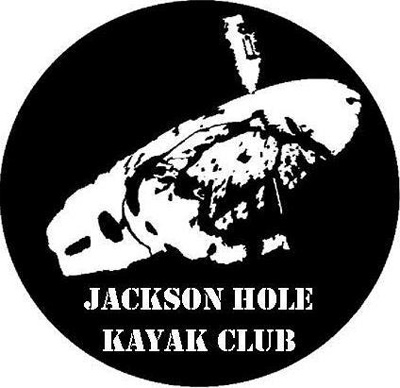 2012 Wyoming Whitewater Championships Results
Hoback Downriver Race

Raft: 1st – Sands Whitewater (18:44), 2nd – Rendezvous River Sports (19:25)
Men's Shortboat: 1st – Mark Bryson (18:26), 2nd – Yogi (18:41), 3rd – Josh Heise (18:55)
Men's Long Boat: 1st – Bill Neal (17:23), 2nd – Jacob Glissmeyer
SUP: 1st – Jon Souter (19:06), 2nd – Aaron Pruzan (19:57), 3rd – Kate Ceronsky (22:09)
Juniors: 1st – Brooke Terkovich (18:57)
Freestyle Kayak Rodeo

Juniors: 1st – Ian Rubrecht, 2nd – Brooke Terkovich, 3rd – Henry Hyde
Men's Open : 1st – Mark Bryson, 2nd – Tyler Saron
Men's Expert: 1st – Jon Souter, 2nd – Carson King, 3rd – Brady Johnston
Greys River Boater X

1st – Brady Johnston/Aaron Pruzan
3rd – Carson King
4th – Jon Souter
5th – Brenden Cronin
6th – Brent Tyc
US Wildwater National Championships full results
Greys River Boater X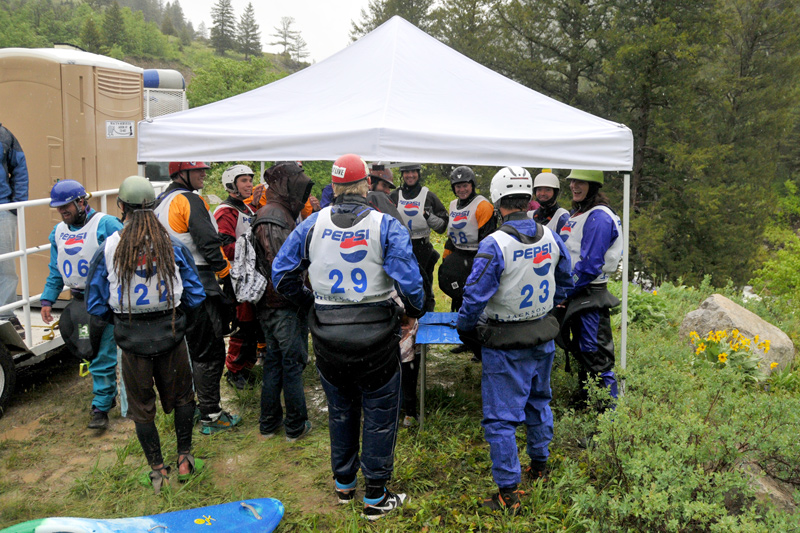 The final event for the Wyoming Whitewater Championships was the Grey River Boatercross on Sunday. Located just outside Alpine, Wyoming, the Greys is a narrow, winding river that features several sets of rapids and numerous snags. The boatercross course took the kayakers through the Slalom and Snaggletooth rapids as the river was flowing at about 1200 CFS. The field of 14 kayakers was divided into two preliminary heats, and the top 3 kayakers from each would moved on to the final heat. Each heat had the kayakers fighting neck and neck through the rapids, sleet and snow to out paddle their competitors. It came down to the wire and was determined that Brady Johnston and Aaron Pruzan tied to take first place.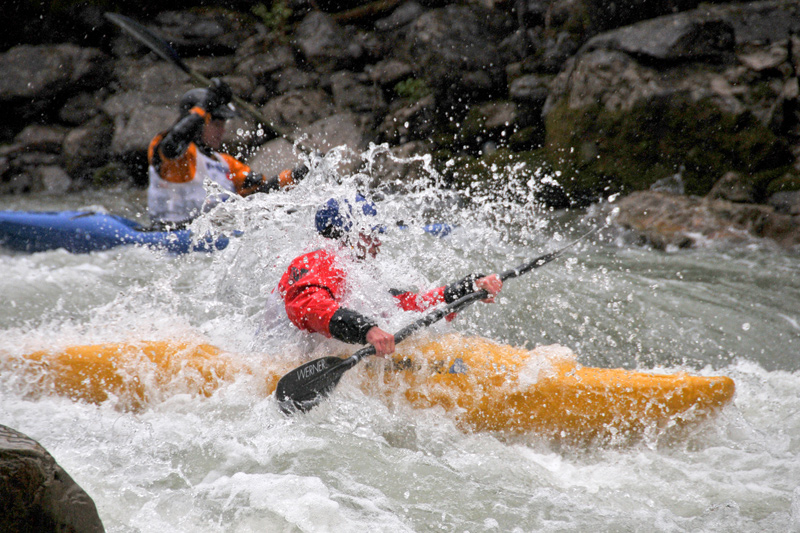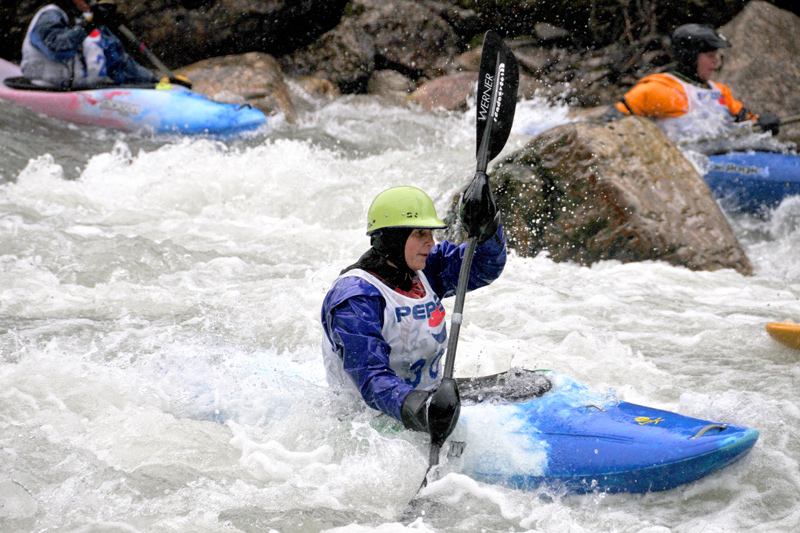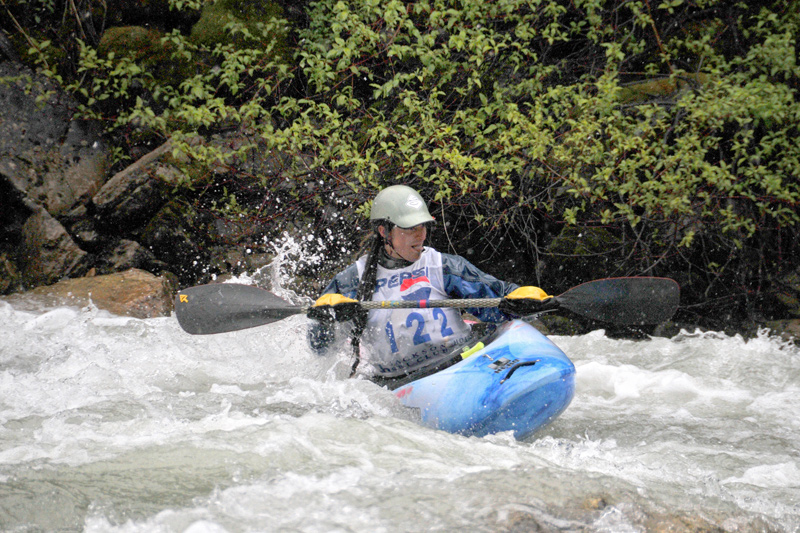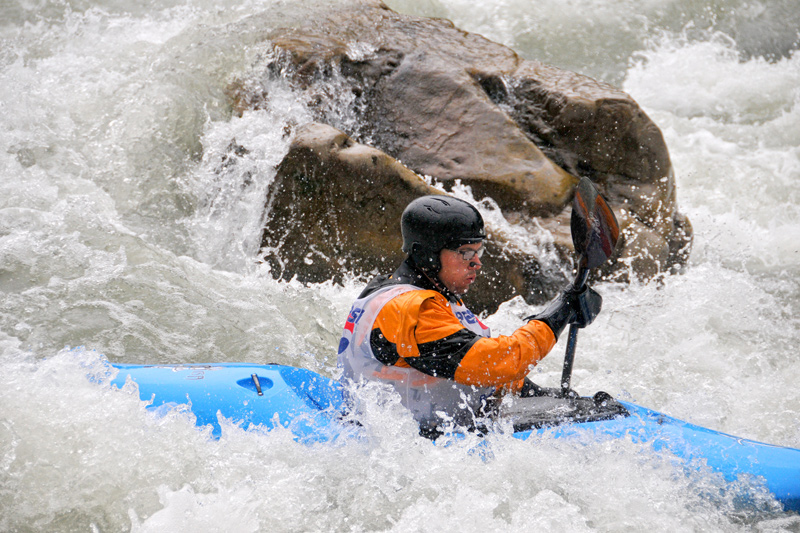 Kayakers navigate the Snaggletooth rapids during the first two heats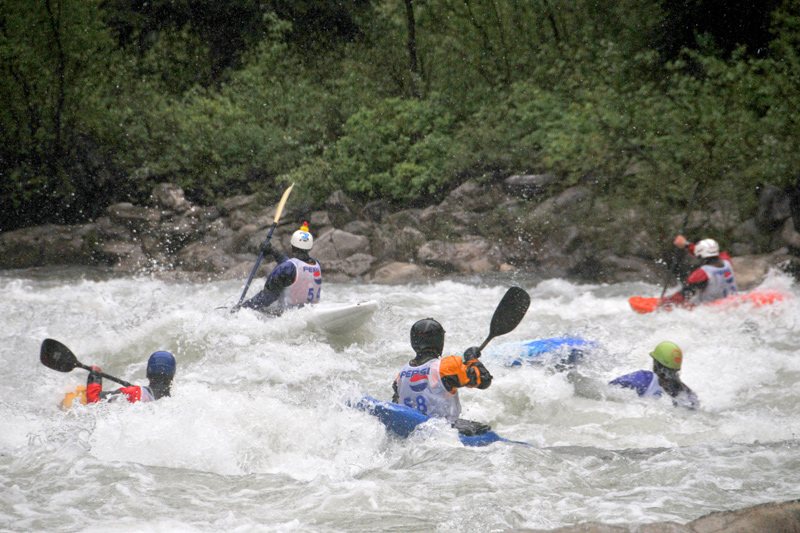 There is always at least one swimmer during the boatercross
Final Heat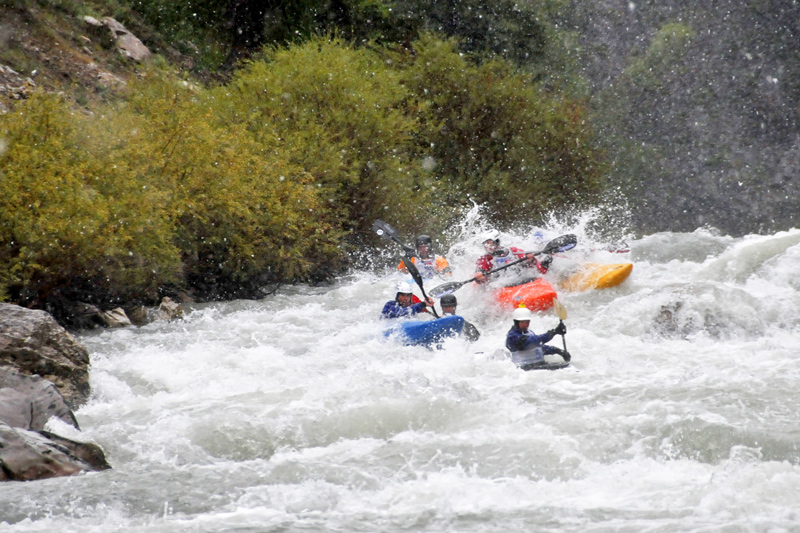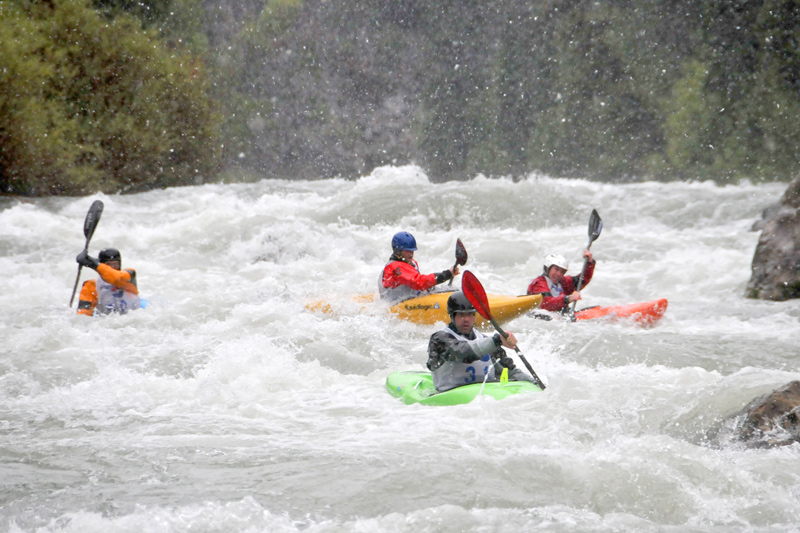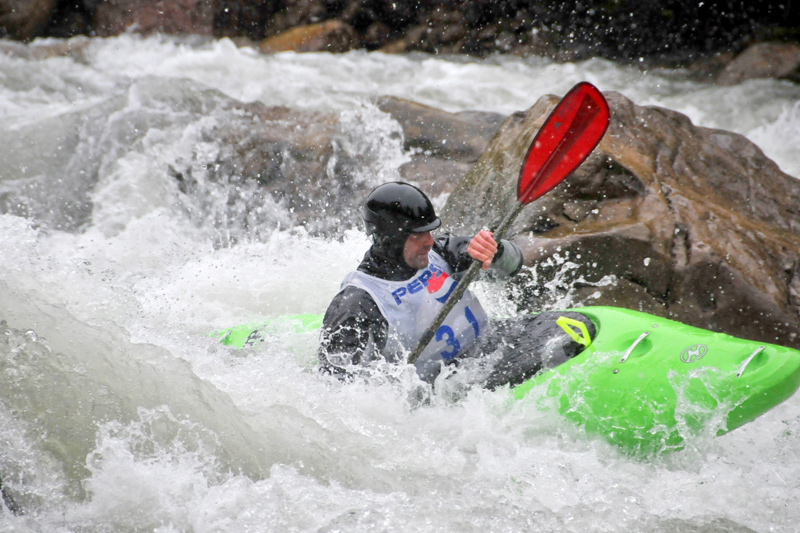 The final heat was all bunched up heading into Snaggletooth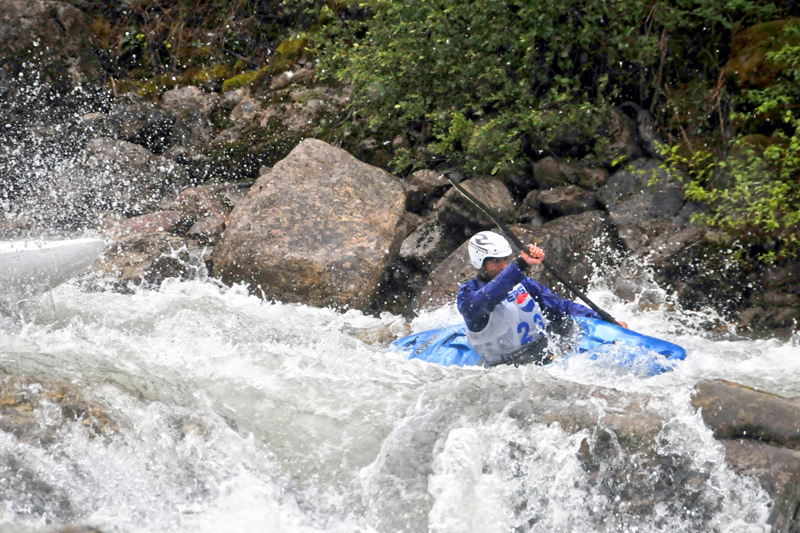 Aaron Pruzan paddles hard on the way to co-winning the 2012 Wyoming Whitewater Championships Greys River Boatercross