Hundred Days 063
Red Bull Supernatural Competition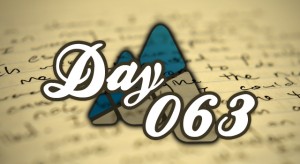 Day 063: 03/31/12 – Red Bull Supernatural Competition
Written by Kevin Wittig
Six weeks ago, 18 of the best snowboarders in the world traveled to Bald Face Lodge in British Columbia to ride enhanced natural terrain, and be judged in competition on the best freestyle line ever created. Masterminded by Travis Rice, Red Bull's Supernatural course combines freeriding, slopestyle and freestyle ability down a 55 degree pitch on the 'Scary Cherry' area of the Baldface Lodge backcountry operation. The course consists of over 80 manmade log features on the top part of the course, a massive kicker in the middle, and a terrain park with jumps and natural features at the bottom. The snowboard community has been looking forward to this competition for months and the athletes, including Wyoming natives Travis Rice and Mark Carter, stepped up big time to push the limits of the sport to new boundaries.
To celebrate the national broadcast of Supernatural on NBC Sports, Travis Rice hosted a Canadian themed viewing party at the Pink Garter Theater and invited the entire Jackson Hole community. Snowboarders and fans of the Supernatural competition turned out in force for the event. Sipping Ceasars and Kokanee, the crowd collectively cheered and reacted to each athletes creative assault on the course.
A couple things I took away from watching Red Bull Supernatural:
'Scary Cherry' area of the Baldface Lodge is home to the most badass snowboard line in the world.
Supernatural tests every aspect of riding ability
A select group of snowboarders are pushing the sport to new boundaries and redefining the idea of what's possible in the mountains.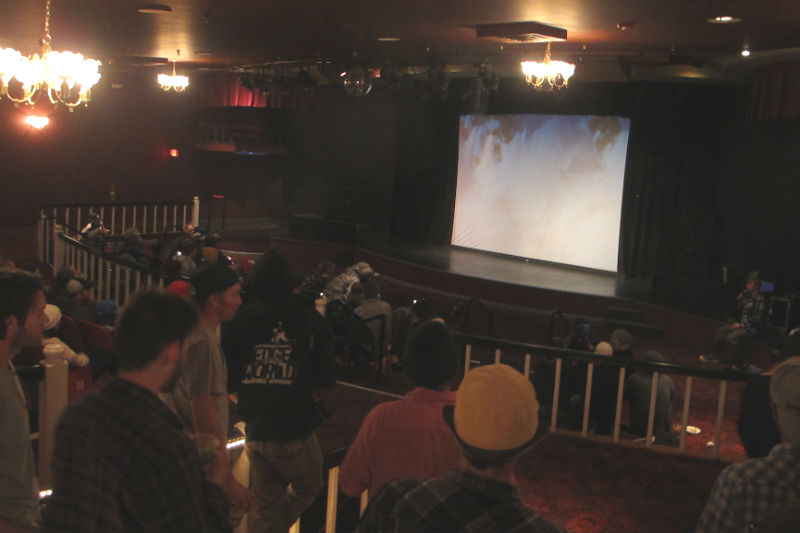 A full house celebrated Supernatural with Travis Rice at Pink Garter Theater.
Baldface Lodge: Red Bull Signature Series Supernatural Recap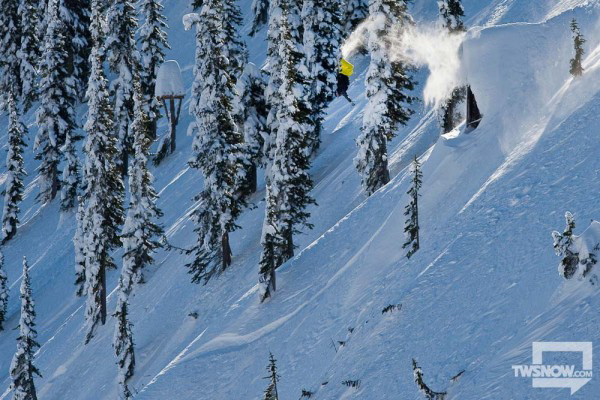 Desciption
The Red Bull Signature Series is a series of events that take the sporting genre that they are a part of to the next level. The Red Bull Supernatural at Baldface Lodge is no exception. This is just a taste from the eyes of Jeff Pensiero about the event which aired on NBC Saturday, March 31.
Footage provided by Red Bull Media House, Brain Farm Digital Cinema and The Outlaw Partners