Weekend Events at Grand Targhee
Closing Weekend & The Annual Cardboard Box Derby at Grand Targhee
Cardboard Box Race: 10:30am – 2pm
Where: Grand Targhee Resort
It's the closing weekend at Grand Targhee Resort and time for an event everyone looks forward to each year – the 12th Annual Spring Cardboard Box Derby. Check out the creations of cardboard artists and mechanics as they turn cardboard, paper, tape, glue, and string into sculptures representing all types of themes and capable of traveling at mach speeds.
The rules:
No Tyvek paper or any similar material
Crew members must wear non-hazardous clothing
No strapping into the crafts
All participants must wear a manufacturer made helmet
Each year, Targhee challenges competitors to construct a craft capable of racing down a custom built track carrying a four to six person crew towards the bulls eye. Judging takes place from 10:30 to 11:45am Saturday morning with the race beginning at 12:30pm. Teams will be competing for the coveted grand prize of street credit and gifts from Grand Teton Brewery and other event sponsors.
Cardboard race vehicles are sometimes simple, but often complex creations. Style points are awarded for creativity and greatly increase chances of winning. Live outdoor music gets underway mid day at the base of Grand Targhee near the track with the forecast calling for sunny skies and spring weather. This is sure to be a fun way to celebrate the final weekend of lift service at Grand Targhee.
Annual Cardboard Box Derby
The action-packed, fun-filled closing weekend at the 'Ghee celebrates good times with friends, neighbors and the community.
The Victor Vet Weeeners won best over all for the 2011 cardboard box derby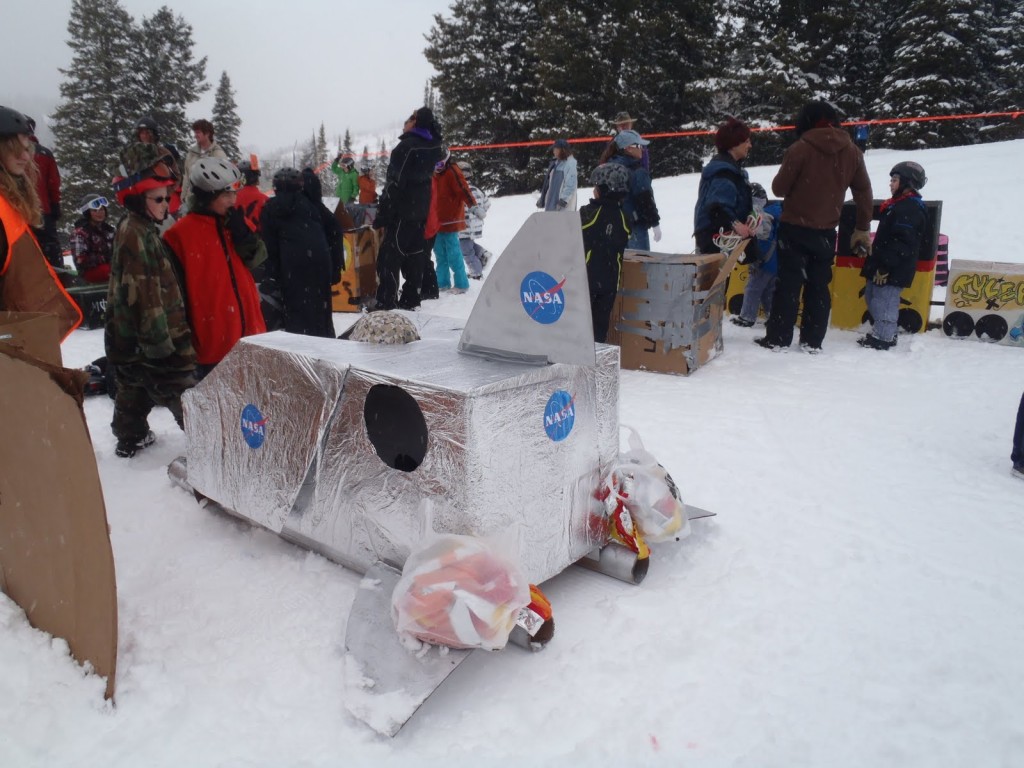 The NASA shuttle was a creative entry in the junior class. Photographer: Stef Knoblauch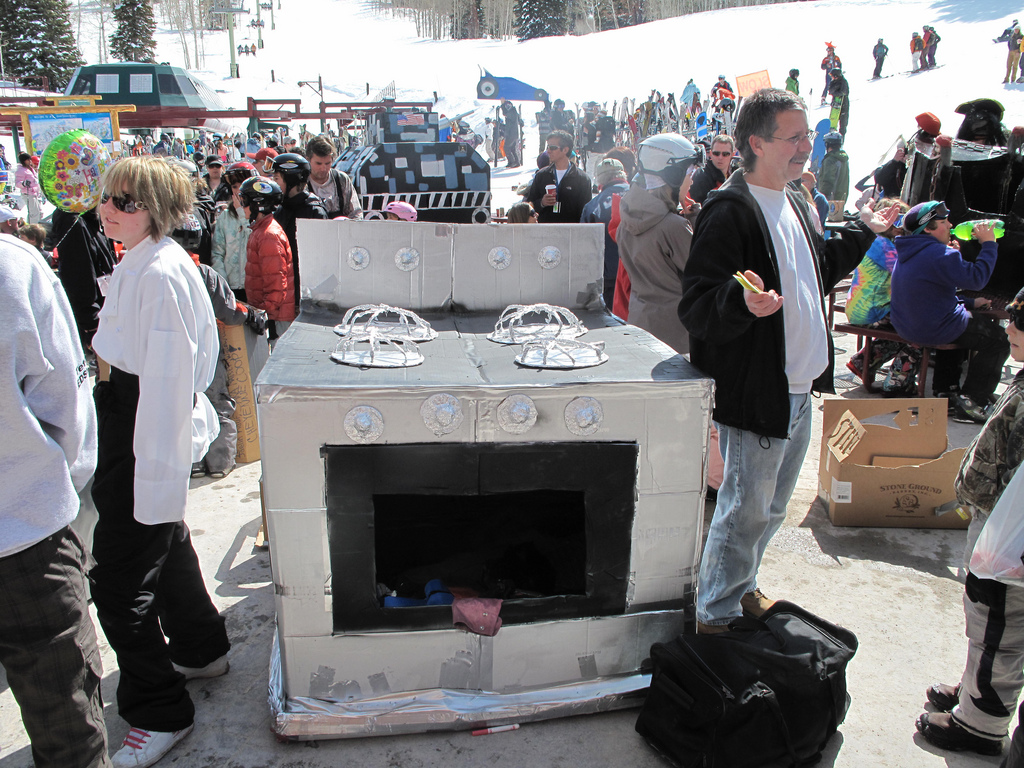 The base area before the race is a great place to check out the cardboard sculptures and meet the pilots. Photographer: Stef Knoblauch
Celebrate Closing Weekend With Live Music and Discounted Lift Tickets
Along with the cardboard box race, revelers and skiers can enjoy 'Old Death Whisper' out of Sun Valley, ID headlining après at the Trap both Saturday and Sunday. There is also lift tickets specials, with full day adult passes priced at $49. The sunny weekend will be a great opportunity for one last blast of winter at the 'Ghee.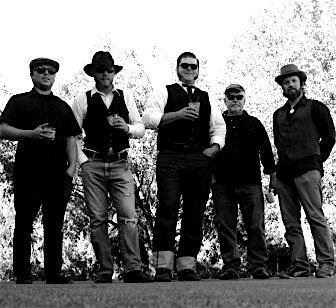 Old Death Whisper performs outlaw country at its finest
More Information
For more information or to inquire about lodging, check out the Grand Targhee website or give their customer service a call. Have fun this weekend and see you on the hill!