Celebrate Earth Day in Jackson Hole
Celebrate Earth Day with "Picnic for the Planet" and "One Day on Earth"
Each year, the global community celebrates Earth Day to reflect upon the importance of our precious environment. The symbolic day resonates deeply here in Jackson Hole where our identity is built upon a strong connection to Grand Teton and Yellowstone National Parks. In recognition of Earth Day, four well respected non-profits are teaming up to host a picnic and film screening that is free, and open to the public.
On Sunday afternoon, the Jackson Hole Wildlife Film Festival, Nature Conservancy, and Yellowstone-Teton Clean Energy Coalition welcome guests to "Picnic for the Planet" on the lawn at the Center for the Arts in downtown Jackson. "Picnic for the Planet" is the world's largest and most delicious Earth Day celebration that encourages communities to share in the experience of enjoying the outdoors together. Picnic goers are encouraged to bring their own baskets, but lunch will also be for sale on site.
Following the picnic will be a special screening of the highly anticipated project "One Day on Earth". The Center for the Arts is one of the few locations in the Rockies that will be showing the film.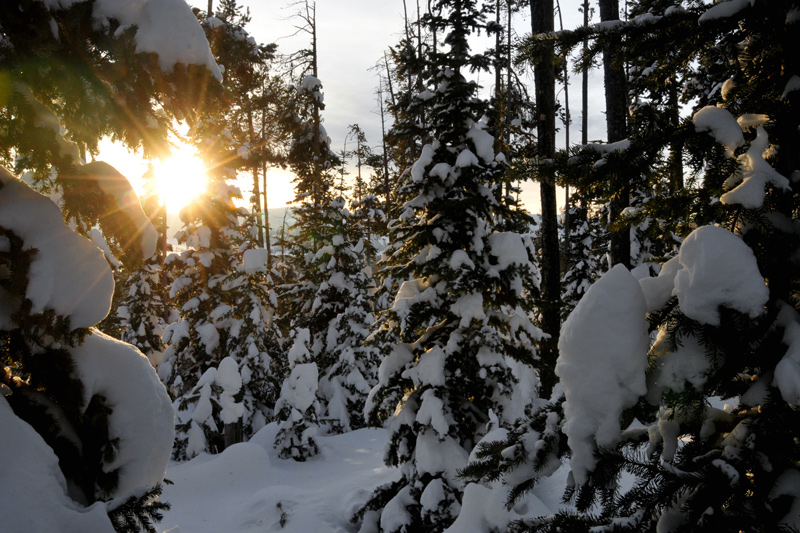 One Day on Earth 10/10/10 Global Screening
This Earth Day, you are invited you to a free global screening event of the first One Day on Earth Motion Picture. Watch this unique film created from over 3000 hours of footage, and shot by our community in every country of the world on October 10th 2010. With the input from the global community, they have created a picture of interconnected humanity never before possible.
Earth Day Event Details
When: Sunday 4/22/12
Picnic: 12-4pm Film Screening: 4pm
Where: Center for the Arts
On 10.10.10 & 11.11.11 across the planet, documentary filmmakers, students, and other inspired citizens recorded the human experience over a 24-hour period and contributed their voices to the first & second annual global day of media creation.

Founded in 2008, by TEDxJacksonHole and Wildlife Film Festival speaker, Kyle Ruddick, One Day on Earth's 10.10.10 collaboration was the first ever simultaneous filming event occurring in every country of the world. It created a unique geo-tagged video archive as well as an upcoming feature film. One Day on Earth is a community that not only watches, but participates.
"We were able to get this film because of our TEDx relationship and are using this opportunity to encourage more local participants to be part of this year's 12.12.12 effort to showcase the amazing diversity, conflict, tragedy, and triumph that occur in a single day on our planet." said Lisa Samford of the Jackson Hole Wildlife Film Festival.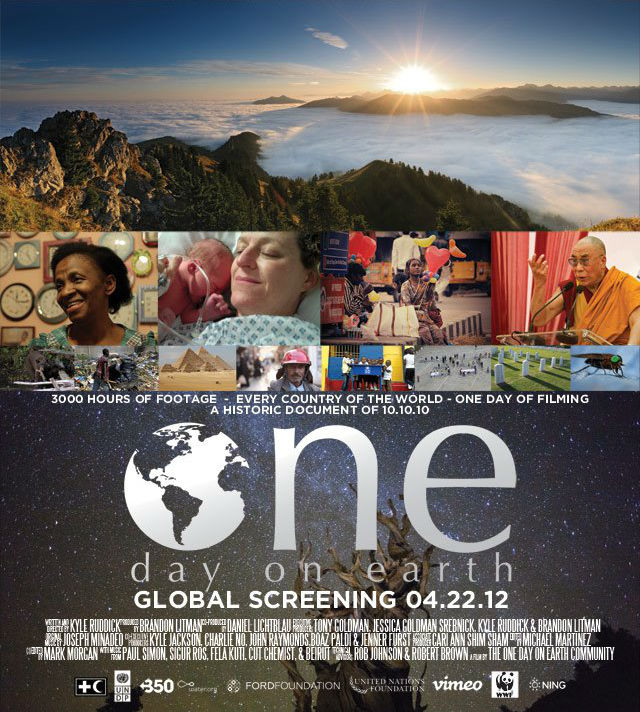 "One Day on Earth" Director Kyle Ruddick Presented at Tedx Jackson Hole
Jackson Hole Connection
In October of 2011 at the inaugural TEDx Jackson Hole, Kyle Ruddick spoke about his Participatory cinema project, One Day on Earth. One Day on Earth invites participants in every country in the world to simultaneously film over a 24-hour period to create a "video time capsule" for humanity and the planet.
His talk inspired several Wyoming residents to participate in 11.11.11 including Jackson high school student, Aiden Ulrich, Carrie Richer of Hole Dance Films, Alan O'Hashi of Wyoming Community Media and Kevin Olson of KO Productions. The Jackson Hole Wildlife Film Festival hopes to collaborate in the future to launch a One Day in Jackson Hole project of our own prestige.