Weekend Events Roundup
Future Birds Double Billing at Town Square Tavern
When: Two Nights, Fri & Sat 9pm
Where: Town Square Tavern
Admission: $20 For a weekend pas, or $15 for single night
In the summer of 2011, Futurebirds brought the pain to a packed house at Town Square Tavern with a blend of authentic Athens Georgia rock and hazy country soul. The six piece band returns this weekend as 307 Live welcomes Futurebirds for TWO NIGHTS.
On the heels of their promising debut, Futurebirds has spent the past months caravanning across the country with fellow Athens natives, Dead Confederate. In November, Futurebirds embarked on the Double Down Tour across the southeast and midwest with Jonny Corndawg. They make their way to Jackson on the last stop of their mountain west tour that has featured shows in Boulder, Vail, and other ski towns.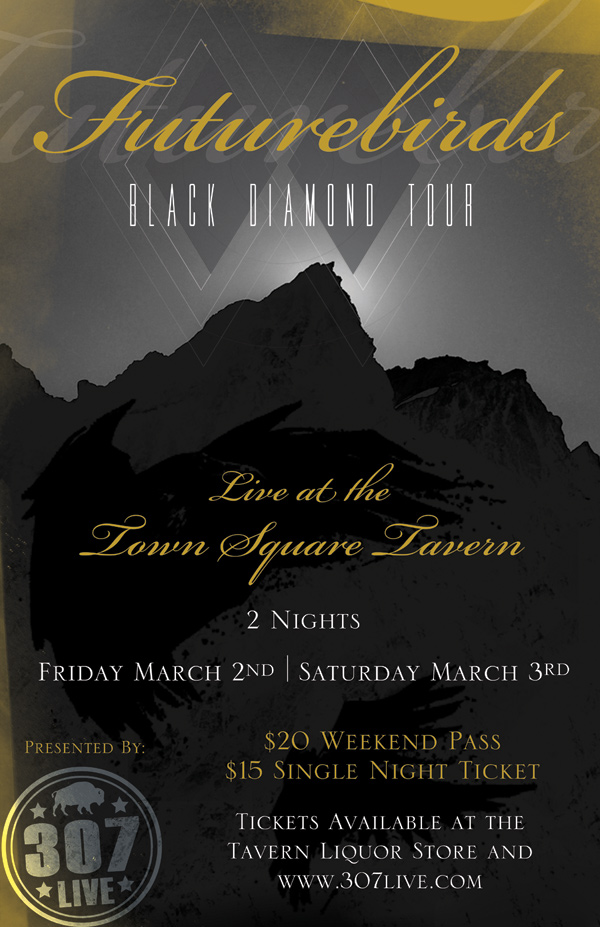 Codi Jordan Band Returns to Mangy Moose
When: Friday, March 2 at 9pm
Where: Mangy Moose Saloon
Admission: $8 at the door
The Codi Jordan Band is a Reggae Rock band running in the same vein as popular acts Sublime, The Dirty Heads and Slightly Stoopid. They return to the Mangy Moose following a popular show earlier in the season.. before all the pow. Hailing from the greater Salt Lake City area the band has toured relentlessly across the west spreading their homegrown mountain town sound.
Jackson Hole Moose Home Game with Mandatory Air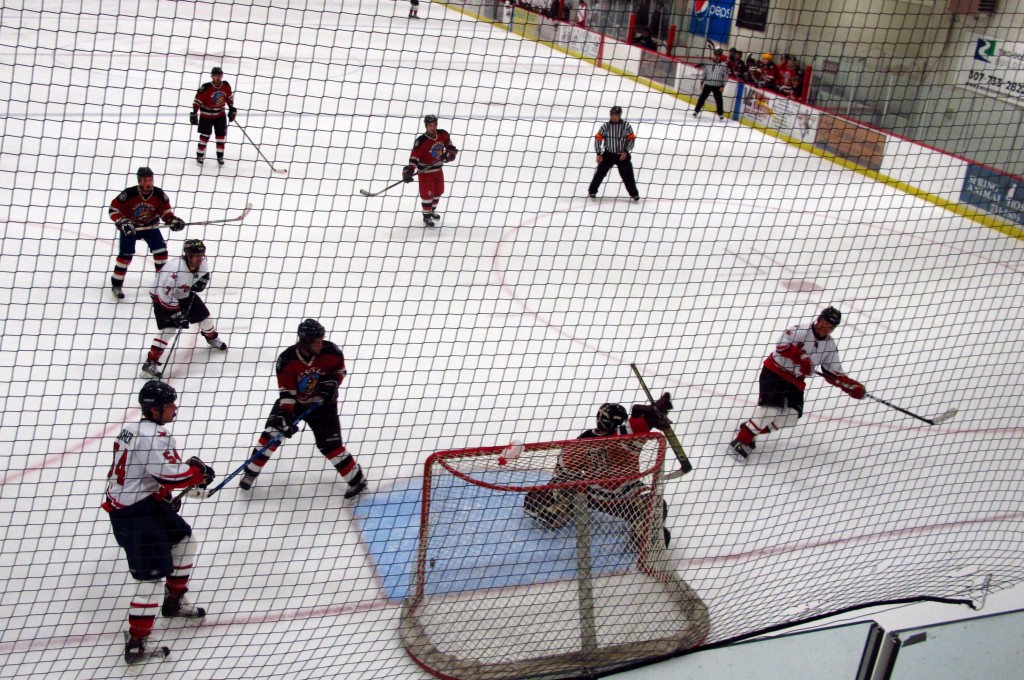 When: Friday & Saturday 3/2 & 3/3 at 7:30pm
Where: Snow King Arena
Admission: $8 at the door
The Jackson Hole Moose have had an impressive season and are currently 12-6. Help cheer the team on at their last home games of year again Salk Lake City Rebels. Puck drops at 7:30 with Jackson Hole favorite Mandatory Air in the mezzzanine rocking out. Tickets to the game are $8 dollars at the door.
Saturday U with University of Wyoming at National Museum of Wildlife Art
When: Saturday March 3, 8:30am
Where: National Museum of Wildlife Art
Admission: Free
The University of Wyoming comes to Jackson Hole for Saturday U. Cook Auditorium at the National Museum of Wildlife Art hosts the event from 8:30am – 1:45pm. This installment of Saturday U tackles Monty Python, Church-State Divide, and Deficits & Discipline with presentations by professors from our state university. The event is free and open to the public.
How's it work? Go back to college for a day – minus the tests, stress and homework – with three University of Wyoming professors, who will enlighten and entertain with three lectures on topics ranging from religion to Monty Python to the national economy during Saturday U: The Free One-Day College Education.
First Sunday's
When: Sunday March 4, 11am – 4pm
Where: National Museum of Wildlife Art
Admission: Free
Each month, the National Museum of Wildlife Art opens its doors FREE of charge to area residents. First Sunday is a great opportunity to take in the prized collection is a casual, relaxed atmosphere. Highlights include a showing Amy Ringholz feature painting for the 2012 Fall Arts Festival as well as exhibitions like In the Spotlight: Mark Eberhard's On the Edge.
Wine Tasting in Grand Teton National Park
When: Sunday March 4, 6pm
Where: Dornan's in Moose
Admission: $10
Dornan's in Moose WY hosts a wine tasting on the first Sunday of each month. On March 4th, Dornan's will have a tasting at 6pm with 10 wines. Five whites and five reds. The fee is $10.00 (21+), and you receive $5.00 off the purchase price of wines we taste that night. If you purchase 6 bottles or more of any wines in the shop, you receive $10 off those prices. Dornan's offers incredible views of the Teton Range and is a fantastic place to enjoy a glass of vino. The Pizza Pasta Company will be open for service during the tasting.
WHITES
2010 Foris, Pinot Gris, Rouge Valley, Oregon $15.84
2010 Rodney Strong, Sauvignon Blanc, Charlottes Home $14.95
2010 14Hands, Hot to Trot Chardonnay/Pinot Gris, Washington $12.12
2007 Hells Canyon, Bird Dog White, Idaho $16.46
2010 Pedroncelli, Chardonnay, F.Johnson Vineyard $15.14
REDS:
2010 Moillard, Les Violetts, Cotes DuRhone, France $13.91
2010 Friends, RED, Sonoma County Blend $10.94
2010 Tormaresca, Neprica, Italy $12.97
2010 LaMadrid, Malbec, Agrelo, Argentina $16.46
2009 Columbia Crest, H3 Cabernet Sauvignon, Washington $15.80