Video of the Day – A Piece of My Sublette
A Piece Of My Sublette from UnofficialNetworks.com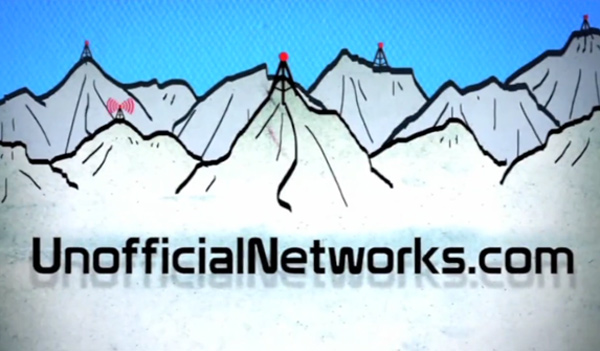 Every time I ride up the Sublette lift at Jackson Hole Mountain Resort, I am dumbfounded by the tracks that I see coming off of various places on the north facing wall of Pepi's Ridge. I see new bomb holes below rock features and wonder how that skier even got to that position to begin with, let alone had the balls to launch right off of it. From the looks of this edit, local skier, GoPro legend, and Unofficial Networks contributor Andrew Whiteford is responsible for a lot of those insane tracks, including launching through the 'Goal Post' starting at about 1:40 (I respect that he turned off the camera when he navigated to the entrance of that feature).
From Andrew Whiteford: First, a shout out to the parking crew at JHMR. Good folks, with their little huts and colorful papers and buses that remind me of red caterpillars…
Sunday morning I roll into the Village really early- 8:59AM- and behold what looks to be a solid 3 tram wait. I place myself at the end of the line and contemplate life. Roughly 5 seconds later I bail to the Gondi, grumbling about all the awesomeness I'm missing out on. Alas, not all is lost; The subsequent inbounds laps were some of my favorites from this season. Warmer temps, winds, and some fresh snow steamrolled old moguls that might conspire against efforts to Send and Mach. I was on my new 192cm Line Influence 115s, (biased review coming soon!) and the combination of sick conditions, dope equipment, and downright dandy terrain forced me to have fun. I hope you were doing the same- just watch out for bamboo poles or you'll have to get all old school racer on them.
By about noon the sun and warmer temps warmed up most of the mountain. There have been a couple close calls with slides since then and the storm that's rolling in right now is falling on a lot of sun crusts. Be careful, yo!
Other Posts from The Mountain Pulse