Spotlight
2012 Wyoming Short Film Contest
Wyoming Short Film Contest Seeks Entries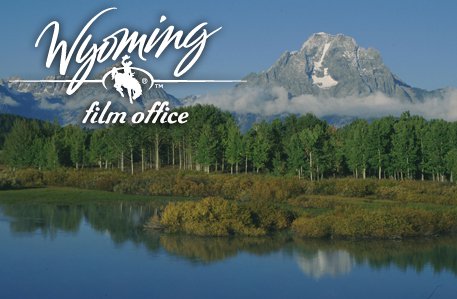 Recently we connected with the Wyoming Film Office and received information about the 2012 Wyoming Short Film Contest. Currently, the Wyoming Film Office is seeking submissions for its 5th annual Short Film Contest. Film makers can submit their videos, no longer than 15 minutes in length, online by April 4, 2012. A $25,000 first prize will be awarded to the winning entry with a storyline that takes place in Wyoming, features Wyoming, or presents the state as a major character.
Colin Stricklin, Film Office Specialist explains the process, "There are three stages to the contest that allows for more public involvement and engagement. The submission round, the public voting round, and the judges' panel round. After the submission round ends, all entries will go on to public voting. The ten short films with the most votes become finalists. Our judges' panel will review these finalists and select the ultimate winner."
The judging panel is made up of film production, visual arts and industry representatives and they will judge the entries based on certain criteria including cinematography, screenplay, acting, sound design, editing and overall production value. The Grand Prize Winner will be announced May 10, 2012. For more information visit Film Wymoning
2012 Wyoming Short Film Contest Details
Contest Timeline
Submissionn Round: Ends at 11:59am MST on 4/4/12
Voting Round: Begins 4/5/12 and ending 4/27/12
Announcements: Winners will be announced and contacted on or about May 10, 2012.
Entries Will be Judged on the Following Criteria
Cinematography
Sound Design
Editing
Overall Production Value
Sample of 2012 Entries in the Wyoming Short Film Contest
Two of the four previous winners of the $25,000 prize filmed their shorts in Teton County. David Gonzales of The Snaz won the 2008 contest with a series of shorts that creatively presented unique stories from the valley. Last year, the 2011 award went to Jennifer Tennican for her film titled Wyoming 22 Revisited about the Stagecoach Bar. With strong entries from the Teton County this year, there's a chance the prize could go to another Jackson Hole producer. Below is a sampling of 2012 submissions from the region. Voting begins April 5th.
Film: From Valley To Peak: Glacial Lakes and The River System in Grand Teton
Producer: New Thought Media
Location: Grand Teton National Park
In Glacial Lakes and The River System in Grand Teton, New Thought Media turns their cameras on the unalienable power of water over the Grand Teton National Park landscape. High mountain lakes, waterfalls, and the infamous Snake River are all showcased in this episode.
Film: Carter Country
Producer: Jesse Brown
Location: Mountains in Wyoming
In this feature, Ten Sleep Wyoming native and professional snowboarder Mark Carter explores the mountain of Wyoming showcasing some of the best areas to ride in the state.
Film: Tiny Day in Jackson Hole
Producer: Tristan Greszko
Location: Jackson Hole Mountain Resort
This mountain is like nothing you have skied before! Spend a day riding the tiny tram and shredding miniature backcountry lines in Jackson Hole.
To View More Videos & Submit Your Own, Visit the WY Short Film Contest Online