Hundred Day 059
First Time on a First Tram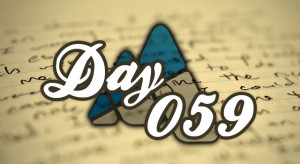 Day 059: 03/20/12 – First Time on a First Tram
Written By: Snowboard Chick!
I get Hanna's text last night at 10pm – "first tram tomorrow?" I've never been a first-tram type of girl, but as I thought about other Jackson traditions I'd already crossed off my list – D.O.G.burritos, weekly trips to the post office to pick up my mail (no home delivery out here), Moose hockey games, wearing a beanie at all times, making out with a really hot snowboard instructor – I figured catching "first box" was one I couldn't leave Jackson without.
As a friend pointed out to me once, non-skier/snowboarders must think we're crazy, subjecting ourselves to negative degree weather, blustering winds, uncomfortable boots, and snow that can whip so hard at times it nearly bruises our faces — all in the pursuit of a few powder turns. This morning as I miss my alarm, sprint to catch the 7:40 bus, wheezing and tripping all the way, I start empathizing with those people. But a power bagel and coffee from 6311, combined with the STOKE I am feeling from proudly propping my board up in the corner of the tram line, is enough to make that feeling disappear.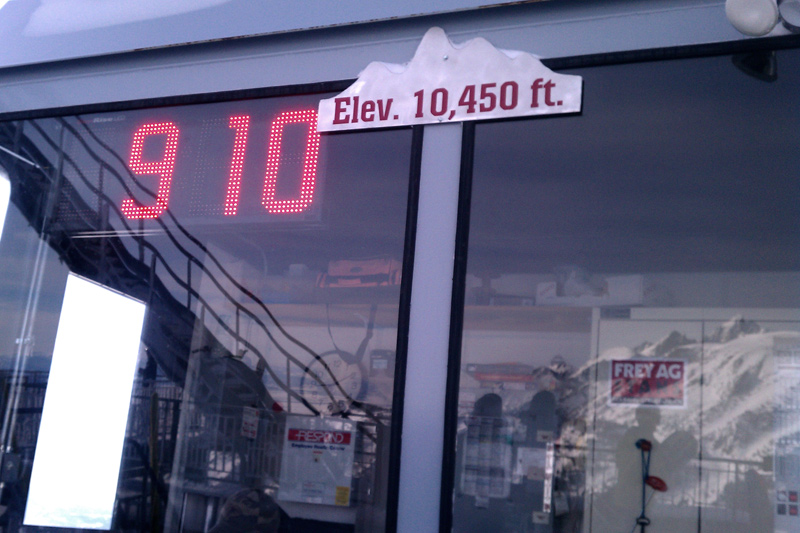 The hoots and hollers of my fellow first trammies send chills down my spine as we look through those glass windows and peer down at Corbet's in all its fresh glory, the untracked powder fields of Tensleep bowl, and the morning light eerily casting shadows on Cody Peak. Ten minutes after we board my first-first tram we're at 10,450 feet, and Mother Nature wants to play.
Nothing beats the feeling of first tracks. It feels like Freedom. And this is America, isn't it?? As Hanna and I make our way to the Headwall, I don't think I could possibly be screaming any louder. "Hanna, omg, I couldn't even see my turns because there's too much snow blowing in my face!!!" "Yes, we call those face shots…." What feels like 47 face shots later we find ourselves at the top of the Crags with some new friends we've made on the way up.
And this is why I love Jackson. This is why I left my New York City cubicle for JH four months ago, to feel my blood flowing and heart pumping as I ride thigh-deep powder and hike back up to do it again (can people who AREN'T 7 feet tall make the bootpack from time to time??). I left to find myself at elevation, with people I met three minutes ago who 20 minutes from now I'll be having a beer with. As I look down the slopes, I see happy trees with snow on their branches, beckoning me to float through them. I see cliffs, daring me to jump off them (yeah right, maybe next time…for now I'll just watch those brave enough). Then I think about the familiar faces I can't wait to see at Nick's when I get to the bottom. I think about the hot tub Hanna and I are going to poach tonight. I think about that really hot snowboard instructor. I think about all the wonderful and welcoming people I have met here, from the bus drivers, to the grocery store cashiers (shoutout to Nancy!), to the mountain employees, to the moose that likes to greet me at the bus stop from time to time. I can clearly see why Jackson is so special and why those who call it home are so proud of the sense of community found here. I am proud too.
I press play on my favorite Ratatat playlist and I ride.