Hundred Days 058
First Tram on a Powder Day at Jackson Hole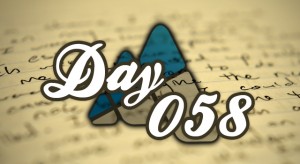 Day 058: 03/19/12
First Tram on a Powder Day at Jackson Hole
Words and Photography By: Jake Johnston
Last year, I met a couple visiting Jackson Hole who were really cool and had an incredible vacation. We've kept in touch over time and they assured me that they'd return to Jackson again this season. Last night, they arrived back in town and we got together at Thai Me Up. With snowfall in the forecast we talked powder strategy over a beer. Excited to be here at just the right time, we decided to be proactive, and do what any visitor should do on a powder day in Jackson Hole – get in line early for the first tram. Local knowledge implies you have to be in the Village by 8am to have a shot. I called them this morning at 6:05am.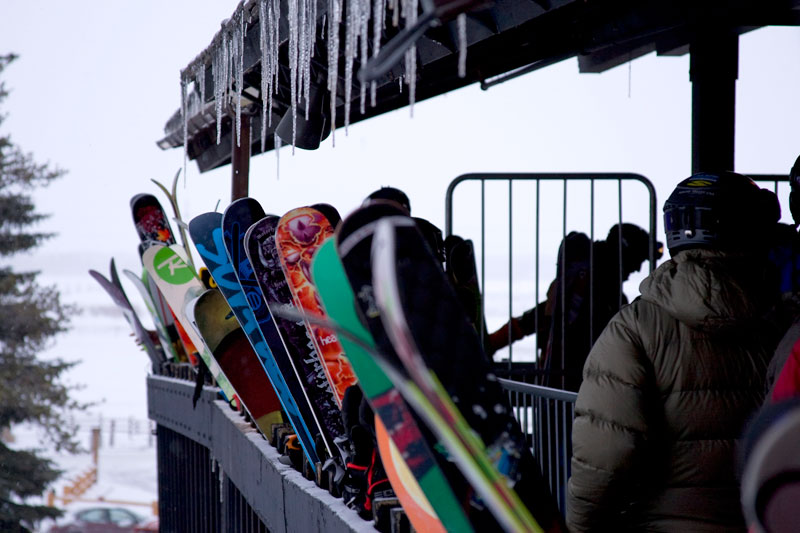 When we got there, the parking lot was empty. I knew we had hit it at the right time. Quickly, they bought lift tickets, and we were in the tram line by 8am. There was electricity in the the air as people speculated about the conditions.
Cramming into the middle of the first public tram car, we couldn't see a thing. The big red heli powered through gusty winds and near white conditions like a beast towards the summit of Rendezvous Bowl. Approaching the tram dock our lift operator set the tone blasting "Highway to the Danger Zone" at full volume. The entire box erupted in cheer. If there's one thing you have to do in your life, it's ride the first tram car on a powder day at Jackson Hole Mountain Resort. Smiling ear to ear, my friends Rafal and Margeret anxiously awaited the first turns of their vacation, and knew the early morning had been worth it.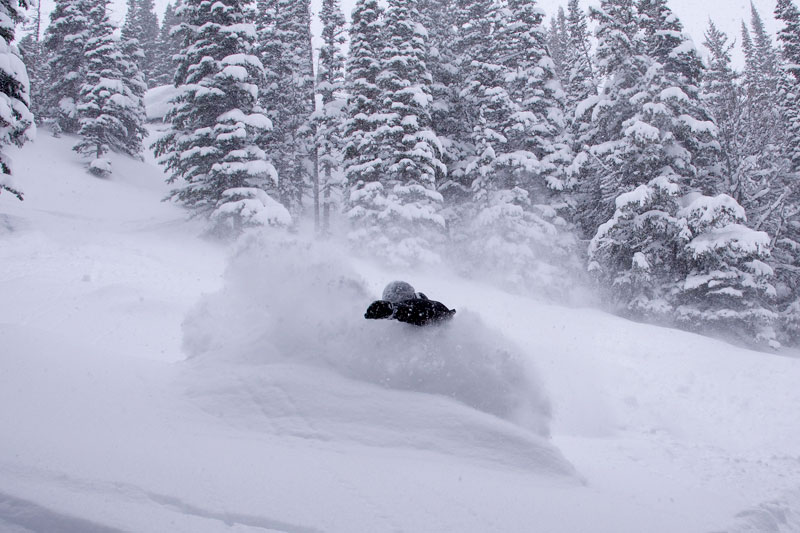 Visiting from New Jersey, Rafal Lenczewski enters the white room on this first run of the season in Jackson Hole.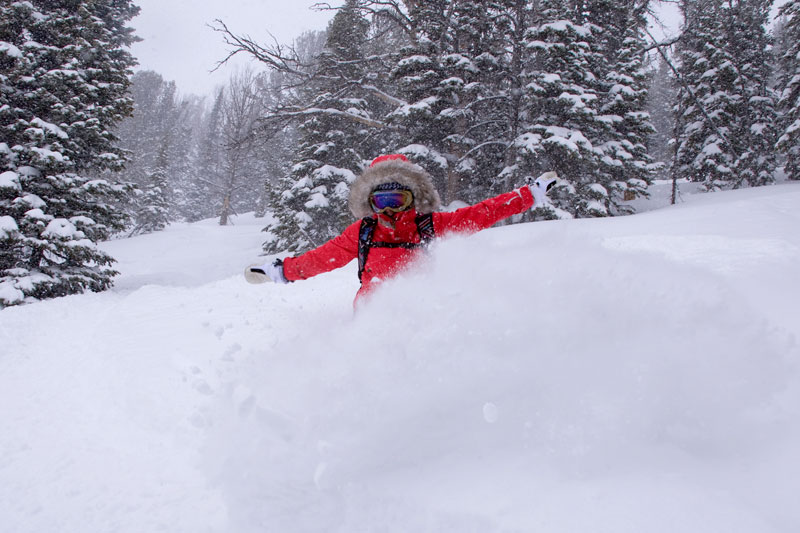 Margaret slashes powder in the Moran Woods after 14″ of snow accumulated on Day #1 of her vacation. Perfect timing!