Hundred Days 052
Gaper Guide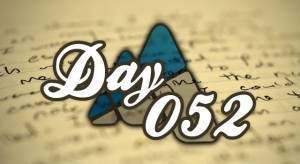 Day 052: 03/11/12
The Ultimate Gaper Guide
Written By: Z
"Dad, please don't be offended," I started over the phone, "but you just can't wear that one-piece out here." My old man—the person responsible for putting me on skis at three, buying me skis at 12, and encouraging my ski habit ever since—is coming out to visit me in Jackson Hole. He, along with most of my family and friends back east, learned how to make turns the hard way: in jeans, on ice, and with the occasional help of some liquid courage. Jackson Hole is to my dad what Alaska is to most of us: a different brand of skiing entirely, a very far cry from the slick slopes of New Hampshire or Vermont.
Perhaps even more intimidating than the terrain, however, is Jackson Hole's fierce social landscape. We are a brutish bunch. Skiing isn't just skiing here; it's our very existence. It dictates the clothes we wear, the way we talk, and the values we keep. It's from this skewed perspective that many of us locals readily look down our noses at the visiting "paper ticket" posses. We keep our headphones blaring on gaper-full gondies, blow by struggling weekend warriors without a word on inbounds boot-packs, and never, never, divulge the locations of our secret stashes to the prodding GoPro public. Frankly, it aint easy being green on a mountain full of double blacks. Good or bad, that's just the way it is.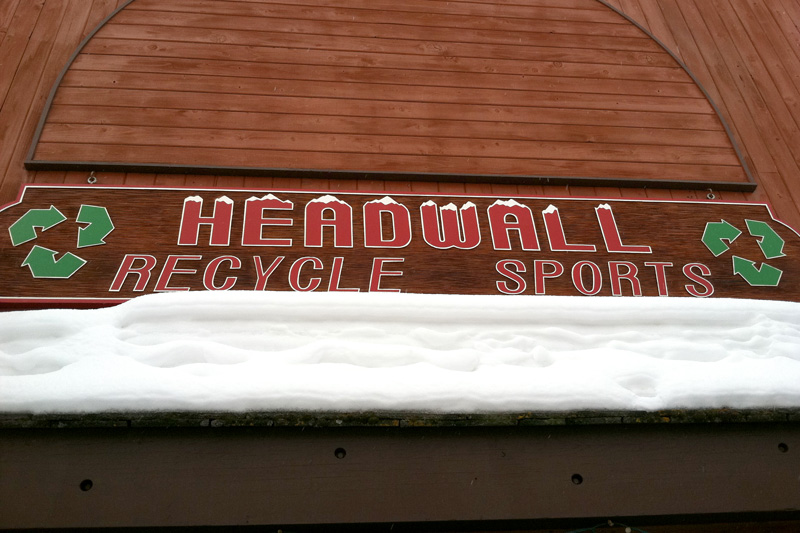 I did not want my dad being relegated to this forsaken lot. He might not have the lingo down, the local knowledge, or even the steep and deep mentality, but by Ullr he could certainly look the part. Of course, on a ski bum budget how do you make a silk purse out of a sow's ear? How do you turn a one-piece wearing, straight ski skiing, 58-year-old into a ruthless Jackson Hole powder hound? Well, you start by buying him the $15 work gloves.
The most affordable option for decking Dad out in the dopest duds was at Headwall Sports, a sort of thrift store for outdoor junkies. For way under a C-Note, I got him a full on, near mint condition Patagonia outfit (hard shell jacket and bib). Similar jackets and pants were available in other locally worn brands such as Marmot, Mountain Hardware, North Face, and Spyder. If you haven't had the pleasure to explore it yet, Headwall Sports is an outdoor enthusiast's wet dream. From headlamps to AT boots, backpacks to sleeping bags, hats, goggles, soft shells, hard shells, skis, boards, beacons and fly rods—Headwalls got it all, and for cheap. One quick stop here and Dad was passing as a ski bum of the highest caliber (or the lowest, depending on who you ask). For all anyone knew, he could be pulling shifts at the Couloir or bumping chairs at Thunder…a good old PBR drinking Jackonsite.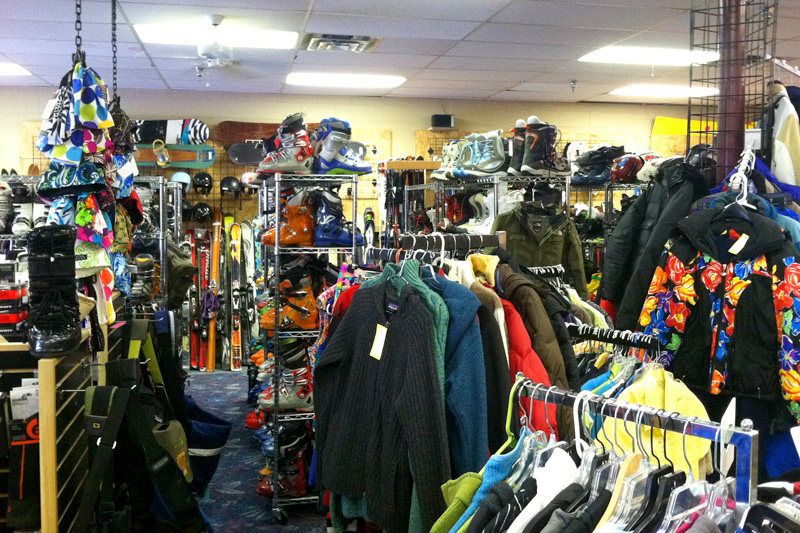 Now on to the skis. Dad brought out his trustworthy 167 K2s—shaped, 88 under boot, circa 1999. A fine ski for the east coast hard pack, here in Jackson Hole these dainty skis were the equivalent of breaking out a switchblade in a nuclear arms fight. With a foot falling overnight, we needed to call in reinforcements. My go-to ski shop is Hoback Sports. More times than I can count, the Hoback tune shop has brought my skis back from the brink of oblivion. Remounting, blown edges, 12inch core shots…you name it, they've fixed it. So when it came to putting my dad on some demos, I knocked on their sliding glass door. Hoback boasts several opulent options for those looking to talk the talk and ski the ski, such as the Rossignol S7s, K2 Coombacks, Line Prophets, and the Atomic Atlases. At a fair price of around 40 bucks, you can be shredding the gnar on top of the line models. (And if you're not shredding the gnar, at least you'll look respectable in the Tram line.) After a discussion with a Hoback ski representative, the old man graduated to a pair of Volkl Mantras—a manageable 98 under boot with touch of rocker, and a stiff metal/wood core that could dominate the corduroy if need be.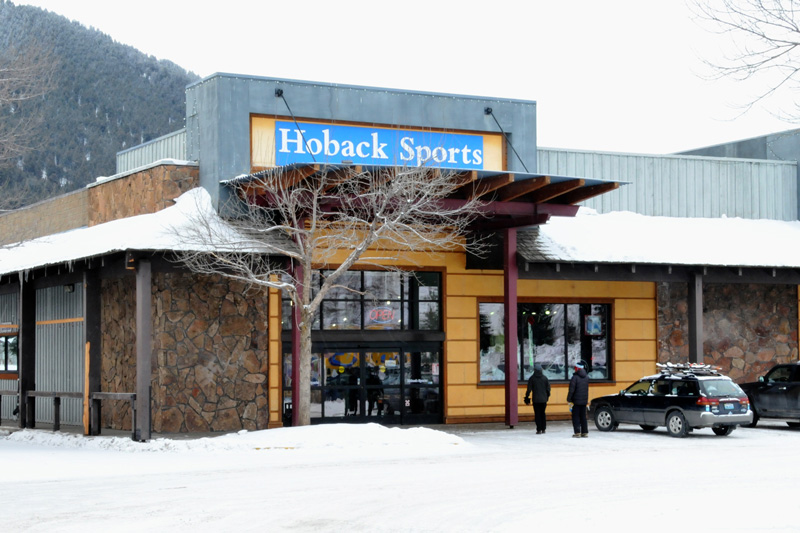 When it came time to actually ski said skis, a saying comes to mind: You can lead a horse to water, but you can't make him drink. In this case, you can lead an east coast skier to powder, but you can't make him turn. After years and years skiing the hardest hard pack in the world, Dad took his time getting acquainted with deep snow. We started at AV, dipping into the skier's right side of Upper Werner where I took my first powder turns some three winters ago. In time, I watched the Mantras take over, and my 5'8" father began to rise to an imposing 6'2". He began falling into the methodic rhythm that powder dictates—turn-dip-pop, turn-dip-pop, turn-dip-pop—all the way down. Meeting at the bottom, a smile told me all I needed to know: He got it. Just like that, another poor soul fell to the ruthlessly addicting joy of powder. The final transition to full on Jackson pow hound was complete: A shit eating grin that screams, "I can't believe this exists!"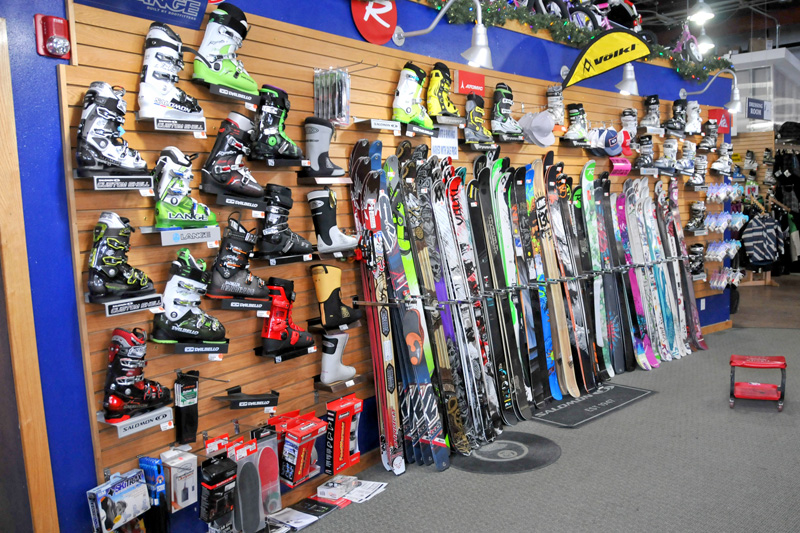 If you have some dough to dole out, Hoback Sports can set you up with the latest in both ski and gear. Check out this transformation!