Grand Targhee Spring Break 2012
Spring Break Away & 80's Weekend
Grand Targhee is pulling out all the stops this weekend in their 80's Spring Break celebration. Find your vintage ski clothing and hit up the slopes in Miami Vice style as the mountain hosts three days of events to let loose and enjoy the season.
The weekend features action on and off the slopes contest, music, and good old fashioned ridiculousness. Events include:
Mustache March Madness Party
Outdoor Stage 80's DJ
Sick Trick Contest
'This Must be The Band'
Photo Booth & Ice Bar
The madness gets under way Friday with a Mustache March Party from 4-5pm at the Trap Bar accompanied by a 80's DJ from 1-6pm. On Saturday, rock your 80's ski gear and enjoy the photo booth, ice bar, and 80's DJ that culminates in the performance of 'This Must Be the Band' – a popular Talking Heads Tribute Band that rocks the house like no other.
On Sunday, the party doesn't stop as the 80's Spring Break theme continues on "Gaper Fools Day" with music at the base accompanied by the ice bar, which is sure to be popular. Make your way over to Grand Targhee this weekend for a celebration of spring and all the fun that goes with it.

On the Slopes
Outdoor Stage with 80's music & ice bar
Saturday: Sick Trick Contest 3pm
Season Pass Holders: Bring a buddy for FREE!
Off the Slopes
Friday: Mustache March Madness Party 4pm @ The Trap Bar
Saturday: 'This Must Be the Band' 8:30pm @ The Trap Bar
Sunday: Gaper Fools Day with 80's DJ & the Ice Bar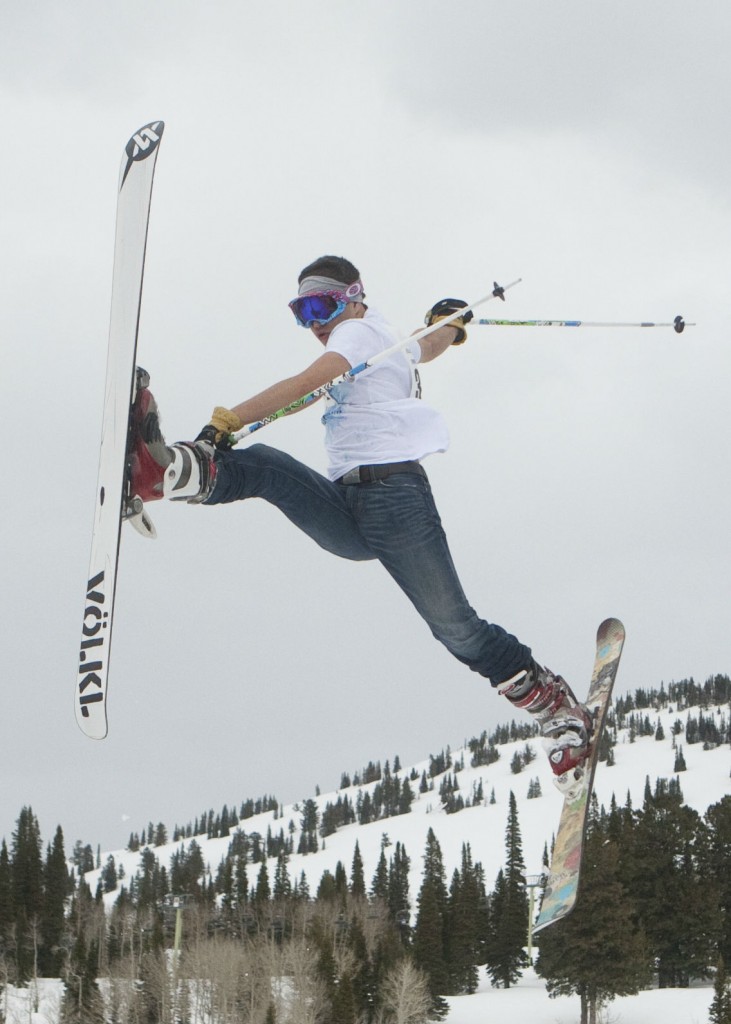 Ski Free With a Buddy on April 1st
Grand Targhee is offering season pass holders the opportunity to bring a buddy for free! This April 1st and April 15th, the resort invites passholders to bring a friend to invite a guest to check out the mountain. Come on up on either or both of these buddy days, present your valid 2011/2012 season pass at the Activity Center and snag a day ticket for your friend or family member. Limit one day lift ticket per passholder per buddy day. Offer valid only on April 1, 2012 and April 15, 2012. Tickets are non-transferrable and non-refundable.
Promotion Detials:
Valid on 4/1/12 & 4/15/12
Open to all 2011/12 season pass holders
Call the activity center for additional information 307-353-2300 Ext.1355
80's Photo Booth from the 2011 Celebration
The team at Grand Targheee knows how to have a good time. Join them this year for 80's shenanigans similar to the classic photos captured in the photo booth of the 2011 celebration