The 2012 Gelande Quaffing Championships
2012 Gelande Quaff World Championship Preview
Where: Village Cafe, Teton Village
When: Wednesday 2/29/12, 4:20pm
At 4:20pm in Teton Village, the 2012 Gelande Quaff World Championships kicks off featuring past champions, regional qualifiers from around the world and event sponsors. If unfamiliar with Gelande Quaffing, the object of the sport is to slide beers down a makeshift bar to teammates waiting on the other side to catch them. As beer mugs fly towards competitors, they must catch them in the air, drink them as fast as possible, and run to the other side to slide a full beer to their partner. Style points count in this contest and freestyle points are awarded for creativity and costumes.
2012 Competitors
Tasker's TNA
Teton Gravity Research
The Village Cafe
Teton Village Sports
Pepi Steigler's
Storm Show Studios
Jackson Hole Ski Patrol
The Hostel X
Smith Optics
Salomon
K2 Skis
Powder Magazine
Team Seattle
Team Australia
Team New Zealand
Team T-Bar
The Mangy Moose
Snake River Brewing
List provided by TGR



2012 Qualifiers and Preview to the World Championships
2012 World Championship Photo Preview
Photographs by Kevin Wittig, taken at the Qualifier on February 1, 2012
Pabst Blue Ribbon is the beer of choice for the 2012 World Gelande Quaff Championships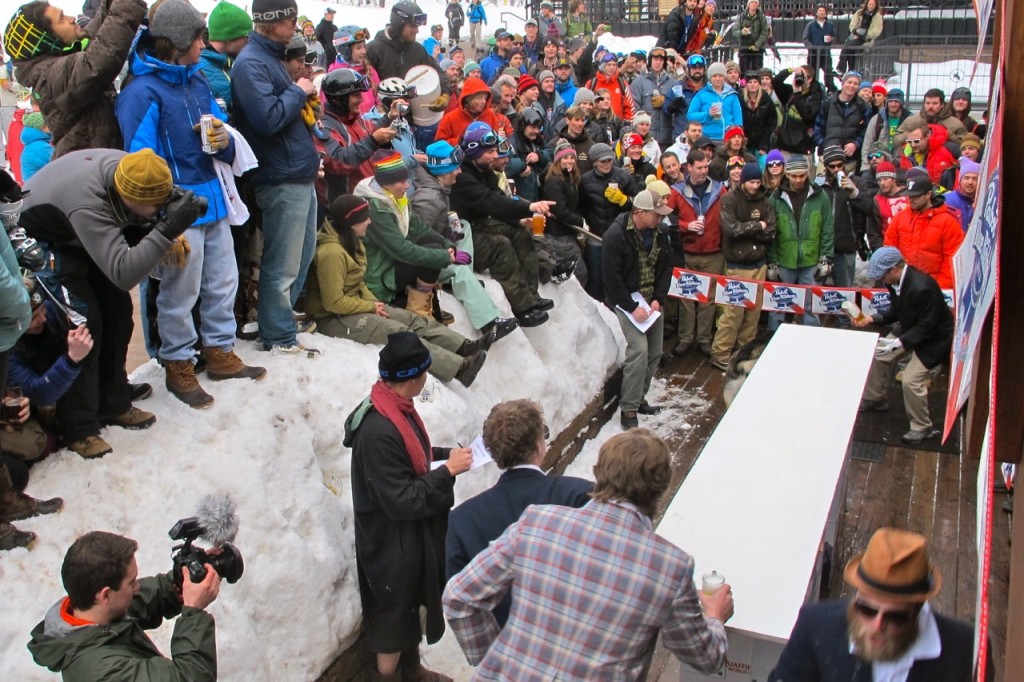 The Village Cafe Arena offers home field advantage to veterans of the competion in an amphitheater setting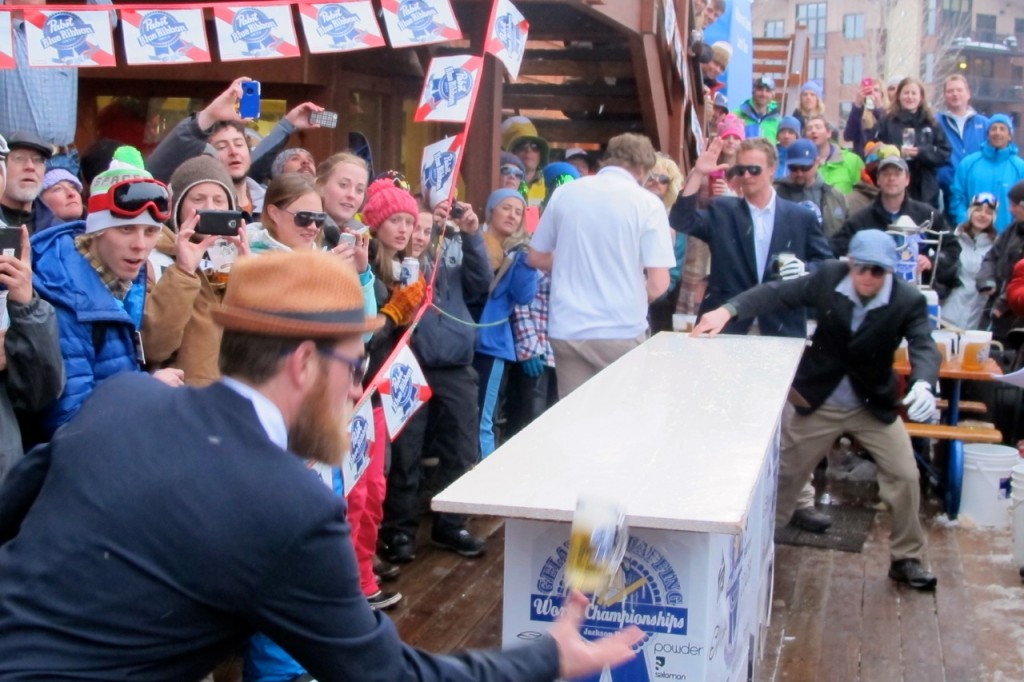 Hand-eye coordination is a key element of the sport, but becomes increasing difficult as teams advance towards victory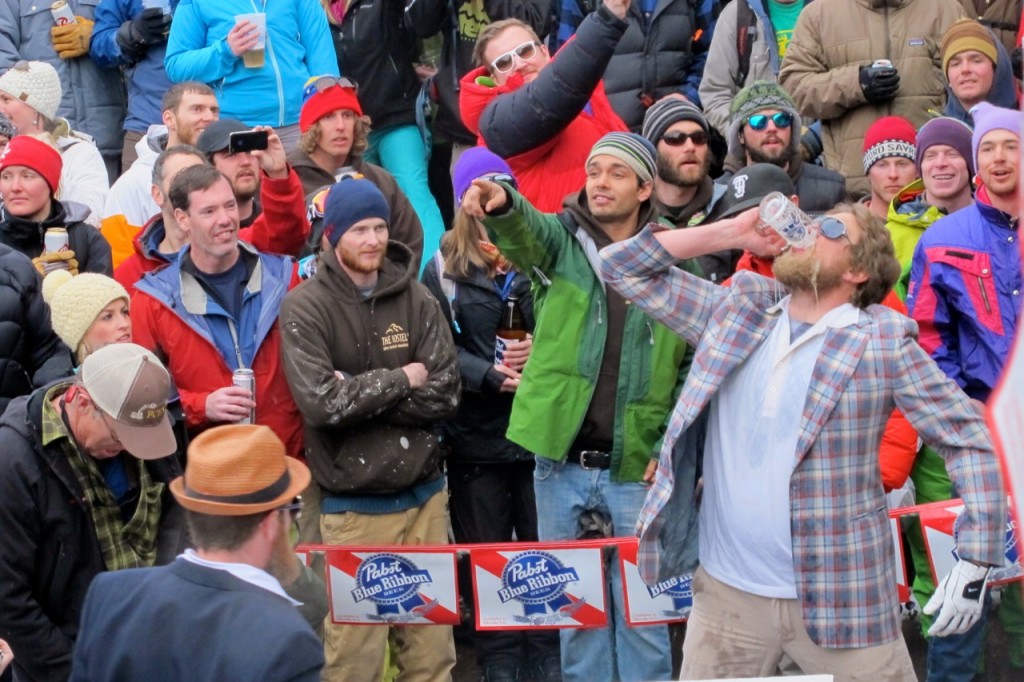 An enthusiastic crowd encourages athletes to chug beer as fast as humanly possible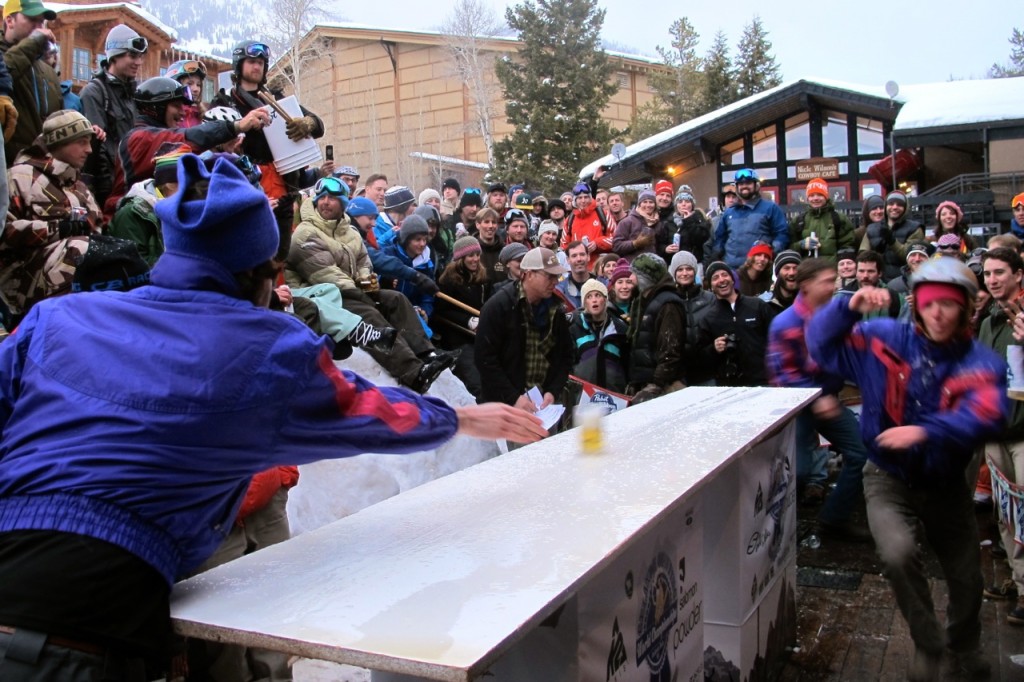 Accurate beer tossing is essential to successfully earning enough points to move onto the next round
Benny Wilson emcees the championship as Quaffer's compete for glory and their chance at the coveted trophy.
The 2012 Champions Will Have to Take Down the Winners From 2011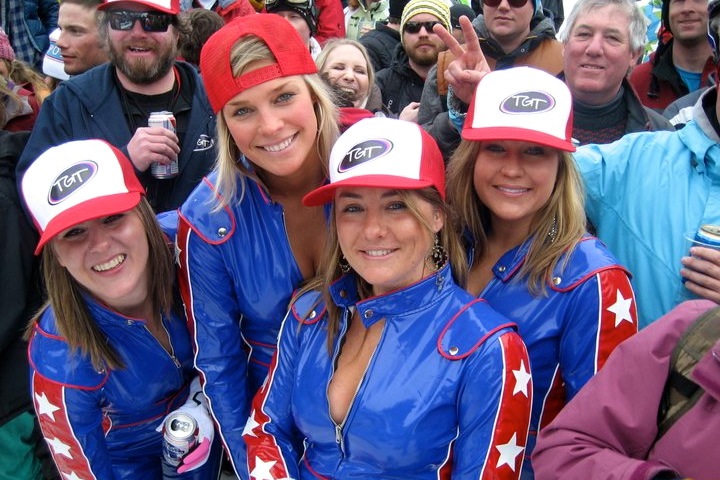 Photo: Heather Asbell