Hundred Days 041
On the Eve of the Storm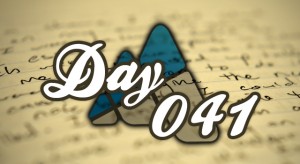 Day 041: 02/21/12
Written By: Kevin Wittig
On the Eve of the Storm
Consistent snowfall in Jackson Hole has made for pretty incredible backcountry riding conditions. Of course, venturing outside the gates has taken on a new meaning this year as avalanche dangers have limited my ability to explore. But with a strong system on the horizon, I figured the calm before the storm was the perfect time to score one more Pass lap before avalanche conditions change. As Jake and I approached the destination, steadily increasing snowfall and gusting winds narrowed our focus to attempt a lower angle ridge with thick trees that offered security from the surrounding terrain traps. Marching towards the summit, nature presented a handful of challenges that forced me to break through mental barriers. In the end, thank God for the people who built the warming hut at the top, it was glorious.
With limited visibility, we relied on our internal radar to navigate in the direction of our intended line. I was glad to be with someone I trusted and was familiar with the area. It's always nice to be on the exact same page. Jake confidently led the way as I surfed low angle pow heading towards the woods. It's truly an amazing experience to explore beautiful glades and meadows of Bridger Teton National Forest. Collecting ourselves before the final descent, we emphatically agreed that Jackson Hole is an amazing place.
2/20/12 Photo of the Day
Batten Down The Hatches
Watching current radar images of the approaching storm, I'm reminded of the blizzard that pounded us exactly one month ago. Check out the side by side comparison of the storm systems. Batten down the hatches, it's time for round two.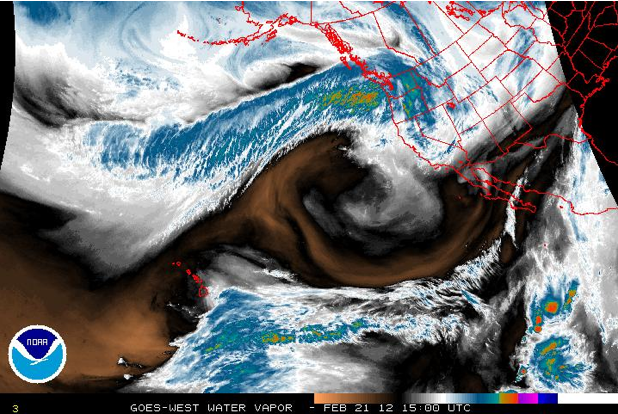 2/21/12 satellite image tracking Pacific Ocean water vapor. Can't help but notice the long tail of moisture heading towards the Pacific northwest.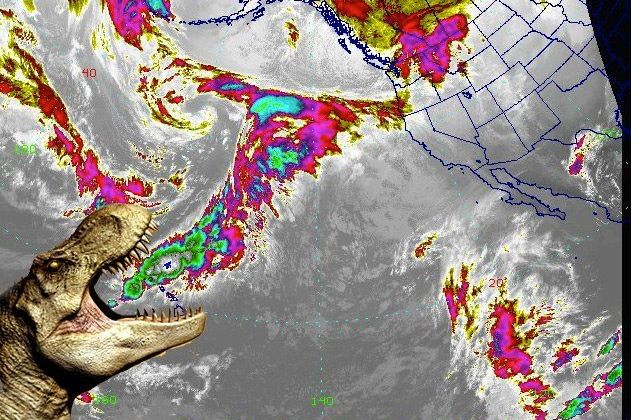 This is a radar image of the January blizzard that dropped 60″ inches on Jackson Hole enhanced by artist and photographer Tristan Greszko.