Hundred Days 031
Huckleberry Hot Springs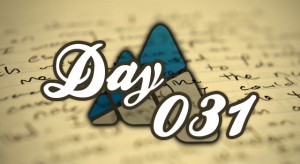 Day 031: 02/01/12
Huckleberry Hot Springs
Words and Photos By: Jedd Johnston
It's nice to have good friends come and visit you in this amazing place we are lucky enough to call home. It brings back a joyful sense that reminds you why you came here to begin with, the unique beauty of this place. I was lucky enough to be reminded of this on a recent trip to Huckleberry Hot Springs. Seeing someone's reaction to experiencing Jackson Hole for the first time is a rejuvenating thing to witness.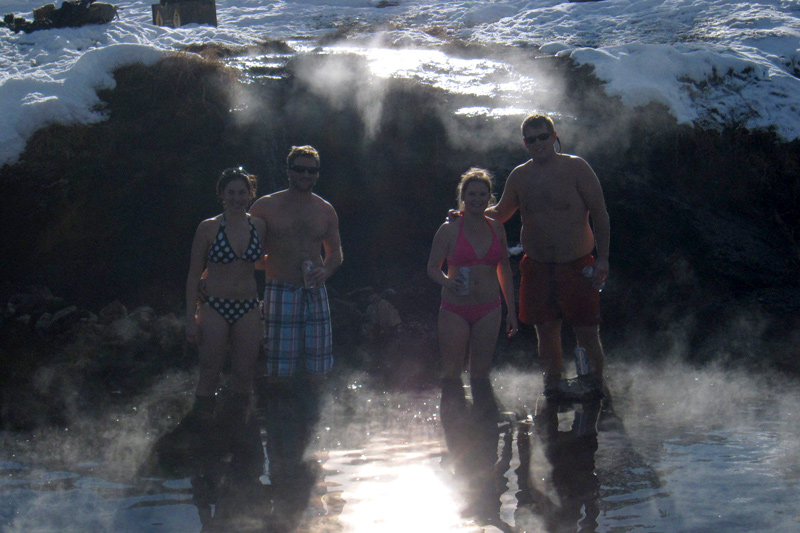 Leaving the parking lot of Flag Ranch onto the quiet trail that winds its way creek side, through open meadows, and to the natural hot springs, you cant help but be immersed in the beautiful surroundings of Grand Teton National Park. On a bluebird day, there is sure to be others enjoying the soothing waters for themselves. Who knows, some may be sitting back legs crossed, enjoying a PBR while taking in the view. While others may be found sprawled out naked, in all their natural glory, thinking you should just "enjoy the view" while they are doing the same. As this happened to be our welcome to nature's hot tub. Fortunately, there are several other pools in which to relax in, so, should this not be your cup of tea, feel free to try a different pool. Either way, this is a perfect place to reconnect with the life we live in the Teton Region.
After soaking for an hour or so, making new friends, and enjoying the amazing view, we decided to take the quick jaunt back to the parking lot to catch the sunset on the drive home. We took in the colors and beauty only the Tetons can provide at Glacier Turnout along Highway 89. This vantage puts the silhouette of the entire range right in your lap. Night after night, no matter how many times you have seen them, they never get old, those things are just impressive! With just enough light left, we made it to the Elk Refuge for an up close and personal experience with the massive herd stretched out before us, plus few Big Horn Sheep to boot. One of the best days this winter… off of my skis.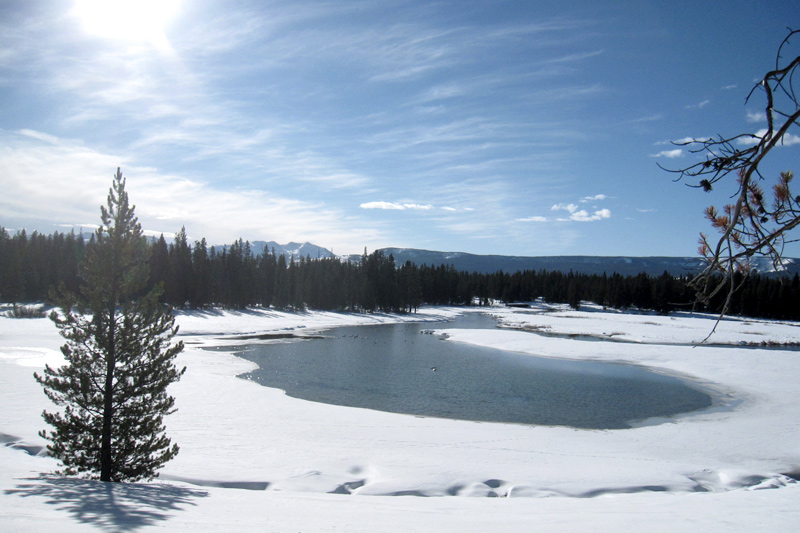 A beautiful day to arrive at Huckleberry Hot Springs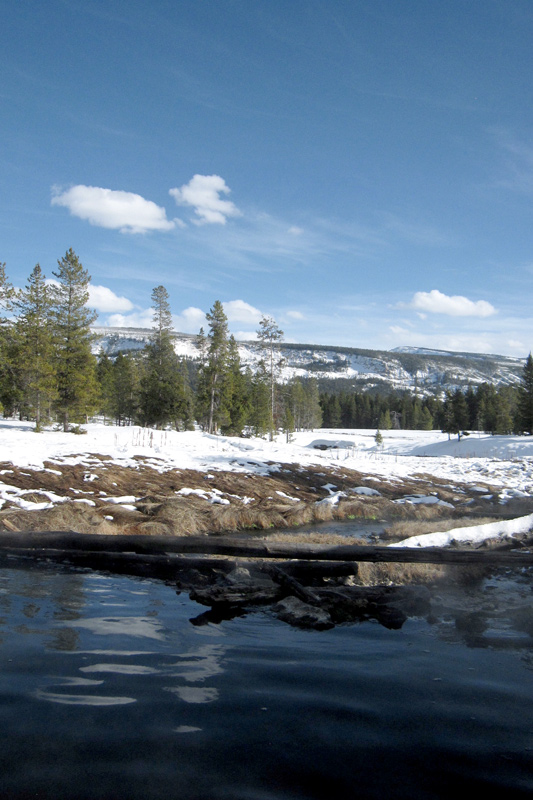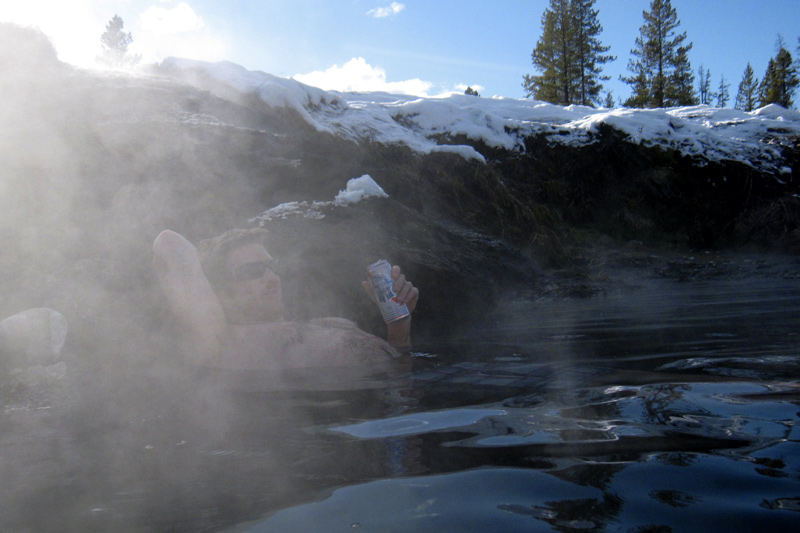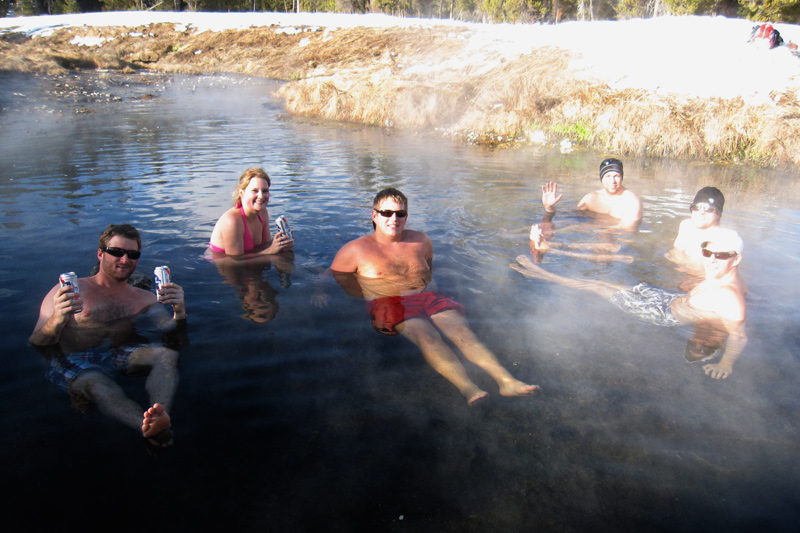 The crew soaks in the natural pools, takes in the views and enjoys some cold beverages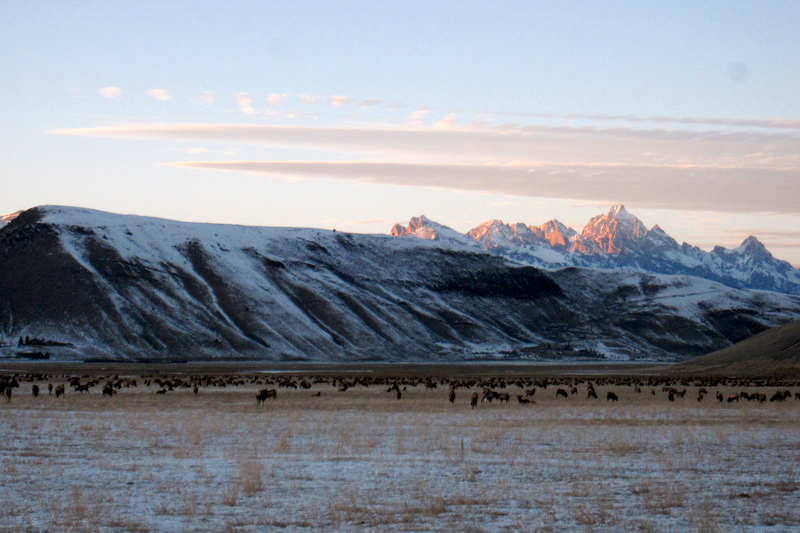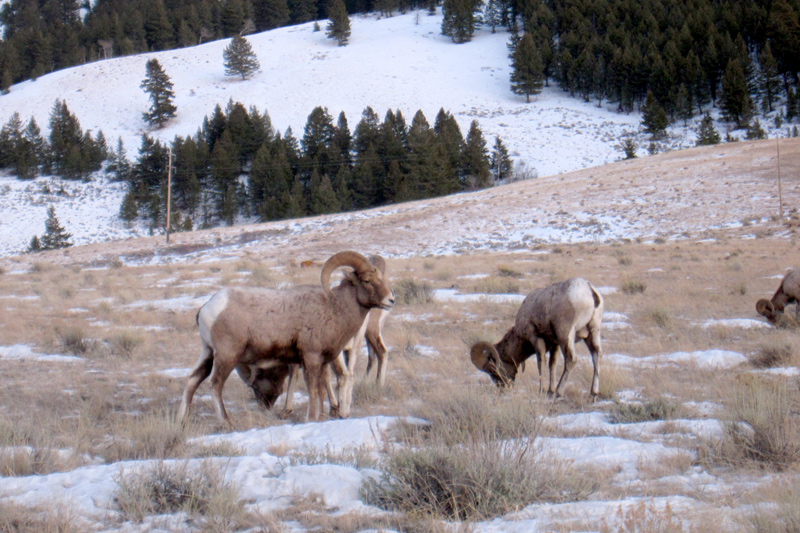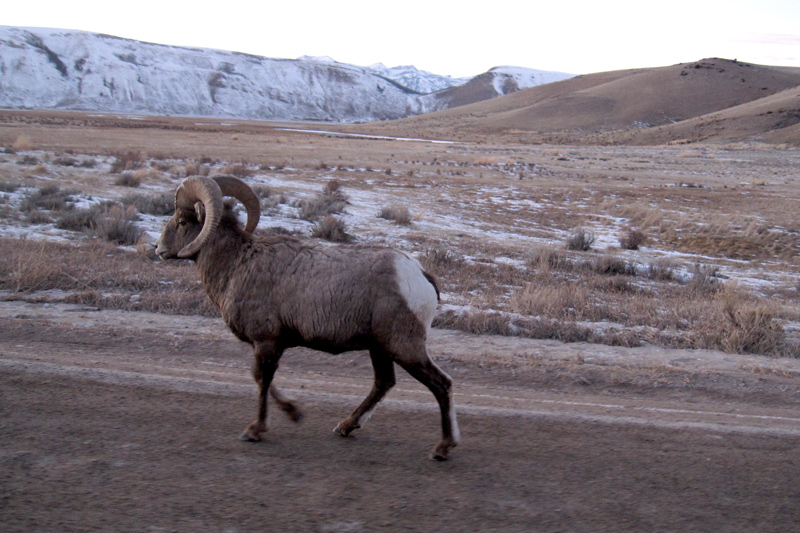 Enjoying the views on the way back to Jackson in Grand Teton National Park and the Nation Elk Refuge