Gear Review
Helly Hansen Odin Superstrech Jacket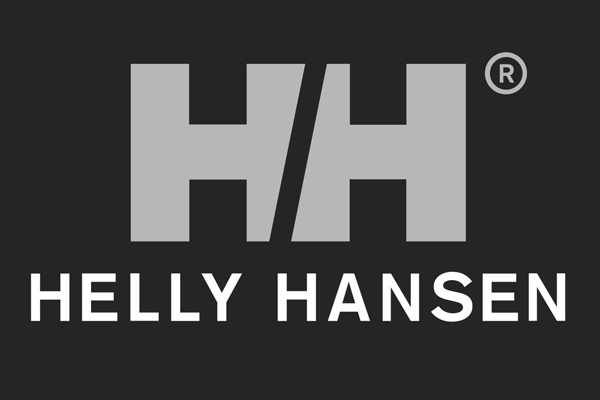 Helly Hansen knows a thing or two about outerwear. For the last 133 years, the Norwiegan founded company has been developing gear to protect both mountain and oceanic professionals from the elements. Tested in Scandanavian winters and trusted by teams around the world including Aspen Ski Patrol and Virgin Oceanics, Helly Hansen has the reputation of standing up to the harshest environments on Earth. Helly Hansen recently introduced their Odin line that is developed with mountain athletes and professionals in mind. A mix of performance outerwear and insulated down layers, the Odin line is perfect for those who spend more time bootpacking and less time at the lodge.
As a snowboarder who has been spending more and more time in the backcountry year after year, I have trouble finding outerwear that fits all my needs. Snowboarding specific brands tend to focus too much on style and not enough on quality and fit. Baggy and flashy, they might be good for catching eyes at the resort, but don't get the job done on skintracks and bootpacks. More and more, I find myself turning to higher quality active outerwear, which in my opinion is developed more with skiers in mind. The extra durability, breathability and water resistance is exactly what I am looking for, but can't quite find the 'perfect' fit. I am just under 6 foot, fluctuate right around the 200 pound mark and fall between the large and extra large size range. Larges in these ski specific brands are the right arm and torso length but tend to fit a little tight across my back, shoulders and elbows, which I feel I throw around a little bit more on a snowboard.
In steps the Helly Hansen Odin Superstrech shell. Their four-way superstrech fabric and unique seam pattern across the back of the jacket provides the right amount of leeway in the fit. It didn't resist a little pull the first time I bent over in the Teton Pass parking lot to tighten my boots. Both on the bootpack up Glory, and the turns on the way down my shoulders and elbows felt free, without pulling the cuffs off my gloves and up my wrists. On a day like that, partly cloudy, mid 20s, slightly breezy, I would normally burn up wearing a shell on the 45 minute bootpack. But with the pit-zips open, the jacket breathed well and kept me cool enough to keep hiking without having to stop and take it off. Even with a pack on, this jacket didn't bunch up strangely and stayed taut under the straps.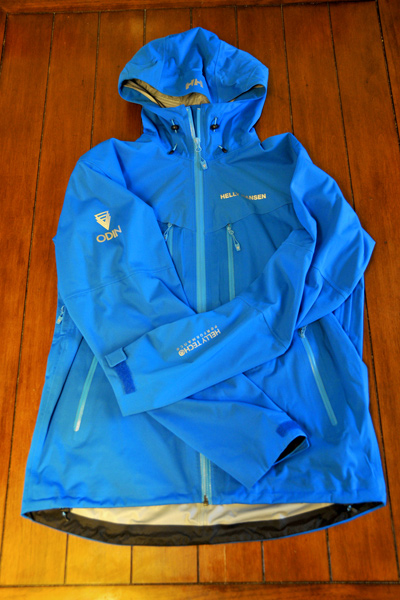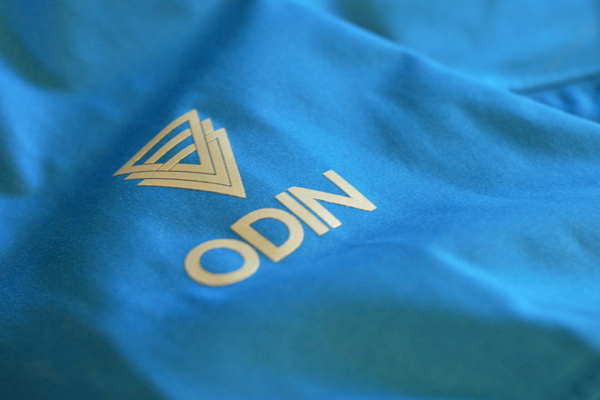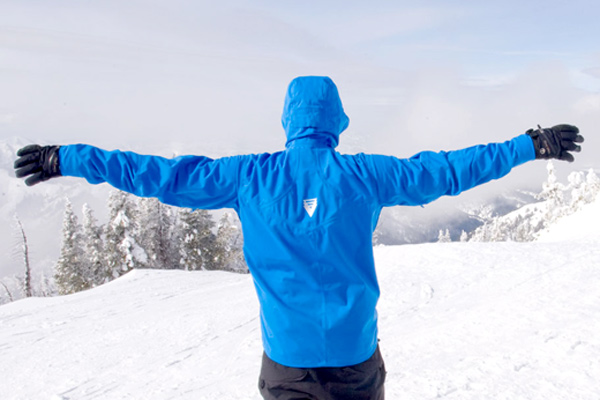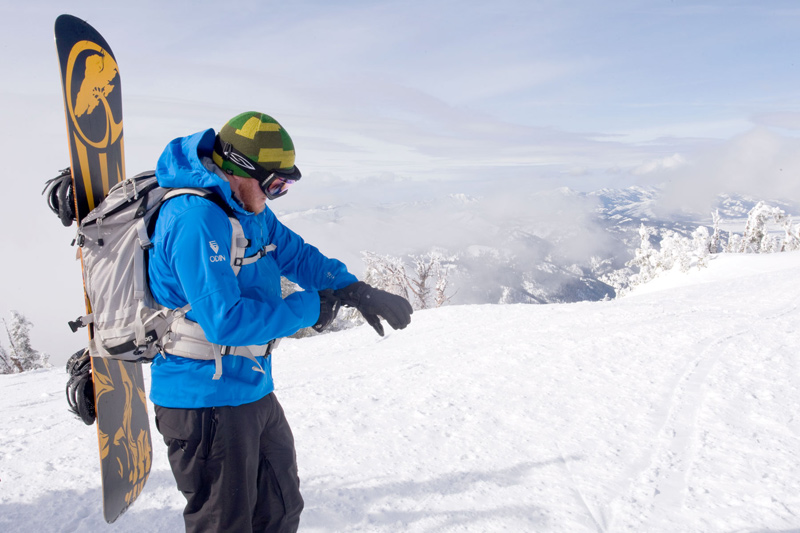 It is hard to speak on the durability of the jacket after only a few days of use, but taking a closer look at the construction inside with the heat taped seams, I trust it is going to withstand the beating I will give it over the next few years. The YKK Aquaguard zippers and 10,000mm waterproof rating could probably stand up the the pressure of a fire hose, so I think it will cover falling snow and chest deep pow turns. This is a lighter shell, definitely best suited for warmer conditions, but with a good insulated layer underneath (like the Odin Insulator), it would do the job in colder winter weather.
Features:
Helly Tech Professional three layer construction
Four-way Super Strech material
YKK Aquaguard water-resistant front and pocket zippers
Helmet compatible adjustable hood
Armpit zippper vents
Weight 570 g
Price: $400
Plus Side: Ease of movement, even with a backpack on. This jacket is meant for active sports like climbing, skinning, snowboarding, skiing and whatever else requires the combination of protection and freedom of movement.
Down Turn: It is hard to find any flaws with this jacket but I have a big melon, and my size XL helmet didn't fit under the hood. A climbing helmet might be able to fit, but an average ski/snowboard helmet would be a squeeze.
Check out this jacket and more from the Odin line at www.hellyhansen.com