Weekend Music Roundup - 01/14/12
Jason Isbell & the 400 Unit / Yelawolf
Yelawolf and Jason Isbell Hit Town Square
Town Square is the buzz Saturday night with performances by Jason Isbell & the 400 Unit at Town Square Tavern and Yelawolf at Million Dollar Cowboy Bar. Both venues are hosting talented artist approaching the top of their class. Fans lucky enough to have tickets to either show are in for an entertaining evening.
Jackson Hole Snowboarder Magazine Party Featuring Yelawolf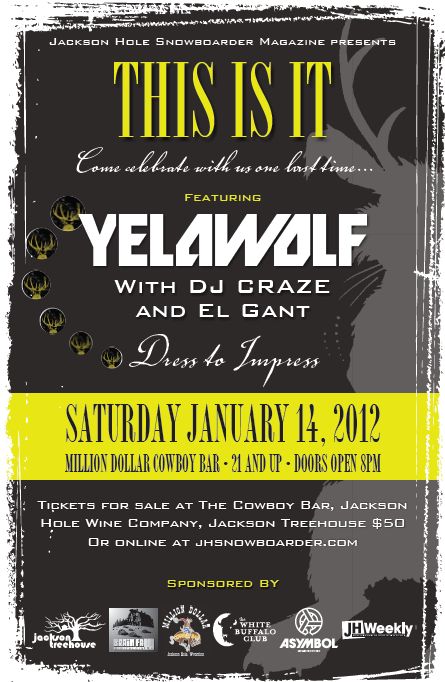 The team at Jackson Hole Snowboarder Magazine knows how to throw a party. As soon as you thought it wasn't possible for them to go any bigger, they pull in Yelawolf, an artist recently signed to Shady Records owned by Eminem to celebrate the 2012 magazine release.
The Million Dollar Cowboy Bar, normally reserved for country rock and western swing, shows versatility as a new breed of hip hop invades its classic knotty pine facade. Adding to the highly anticipated performance are DJ Craze and El Gant. The duo, combined with the performance of Yelawolf are sure rock the house like never before. Are you ready Jackson Hole!
Tickets are avaialble for purchase online at the Jackson Hole Snowboarder Magazine website. There are limited tickets available, so hurry before they're sold out.
"Let's Roll" featuring Kid Rock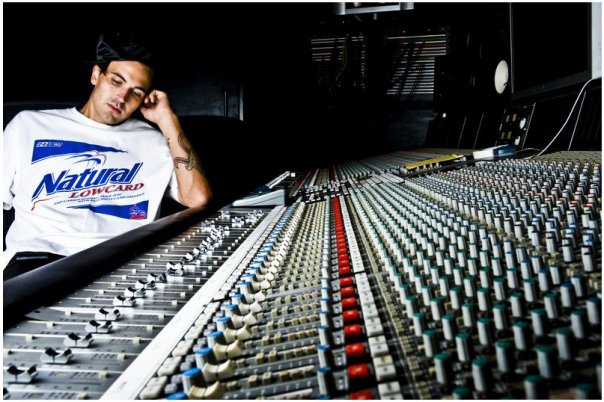 "I stopped caring about trying to fit in, That's when my life changed." – Dec 2011 GQ Magazine
Yelawolf Bio
Yelawolf is a native of Alabama recently signed to Eminem's Shady Records. Growing in popularity, he's making an impact with unique style in the hip hop game. His versatile ability to flow with creativity to a variety of beats sets him apart from other artist. This performance is this biggest hip hop act to visit since… the last JH Snowboarder Magazine Party.
Jason Isbell and the 400 Unit
Where: Town Square Tavern
When: 9:00pm
Admission: $20
Facebook Invite: Event Details
Local favorite Screen Door Porch opens for the band on Saturday night featuring songs off their newest self titled release. Tickets are available online through 307 Live
Jason Isbell and the 400 Unit Bio
Alabama based Jason Isbell and the 400 Unit are an authentic rock band making big waves in the industry. Formally of the Drive By Truckers, Jason has found his rhythm with the talented 400 Unit band. Recently featured on The Late Show with David Letterman, the band flows well, and is full of heart. Their bluesy sound is sure to resonate well with the crowd in Jackson Hole. The bands latest release has received strong reviews from Rolling Stone, Esquire and Spin magazines, just to name a few.
307 Live, promoters of the show are calling the band one of the best musical acts to visit to the valley this winter. To learn more about the band, check out their Facebook Bandpage, and listen to their newest songs and videos.