Hundred Days 025
Powder Changes Lives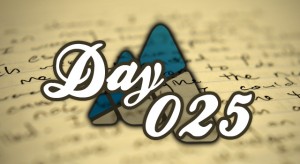 Day 025: 01/18/12 – Powder Changes Lives
Written by Z
Today, all the clichés apply: Better than sex. Bottomless. This is why we live here. No matter what the idiom, the reality remains the same: It was a spectacular day in Jackson Hole, complete with refills, faceshots, and an express ticket to the white room. But for most of us, I dare say, it was nothing new. Like the long-loved sweatshirt that hangs faithfully in wait, today suits us just right. Skiing powder triggers the thoughtful appreciation we wish we could summon everyday. Deep snow seems to inspire patience, conscientiousness, and genuine gratitude. One might go as far as to say that after 10 inches, we can achieve the maxim of humanity. But one way or another, such grandiosities have all been said before. And I am not here to do that old song and dance, despite how well I know the steps and enjoy the lyrics.
Nay. On arguably the year's best day of (storm) skiing, I am here to talk about one Robert F. Greeley. Who, you might ask, is Bobby Greeley? He's the other guy. The guy who 250 days of the year (depending on vacation time) sits behind a desk in a no-name office, crunching numbers for a no-name boss. Two weeks ago, Bobby Greeley lost his job. For all his early morning wake-ups and late night overtime, Bobby was given a generous severance package. By the numbers, Bobby is not doing too bad: his bank account is in the black, his health insurance is still covered, and he's living pretty much debt-free. Nonetheless, Bobby's future is uncertain, and uncertainly is uncomfortable.
Two days ago, Bobby Greeley arrived in Jackson Hole. To the delight of his host, a college buddy who moved out west after also leaving a real world career, Bobby brought the snow with him. Today, Bobby took the deepest turns of his life. He skied well, very well in fact. Perhaps it was his years cruising icy groomers back east. Perhaps it was the magic of deep snow that seems to make everyone better. Whatever it was, the fact is that Bobby skied Jackson Hole in its prime, in his prime. Today, Bobby's world was turned upside down.
See, unlike those who've been fortunate to live this life for years, to have countless days like today in their wake, Bobby is just now seeing what's behind the curtain…he's just now tasting the sweet nectar that many of us have come to depend on. So while most of us fall blissfully asleep tonight with visions of the powder to come, Bobby Greeley lies awake, pondering a life he never knew existed and now can't imagine living without.