Hundred Days: 006
Adventure Film Festival in Jackson Hole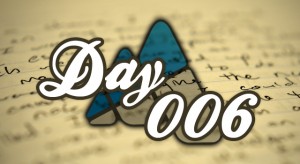 Day 003: 12/10/11 – The Adventure Film Festival
Written By: Kevin Wittig
Photography By: Kevin Wittig
The spirit of adventure was alive on Saturday night as the Adventure Film Festival traveled to Jackson Hole for its inaugural screening. Through the films, we learned that perseverance, patience and the ability to overcome adversity are common attributes associated with a journey into the unknown. Our friends at 307 Live and the Purple Orange, organizers of the event, exhibited similar traits. as they ensured the show went on, even after an unexpected venue cancellation the day before the show.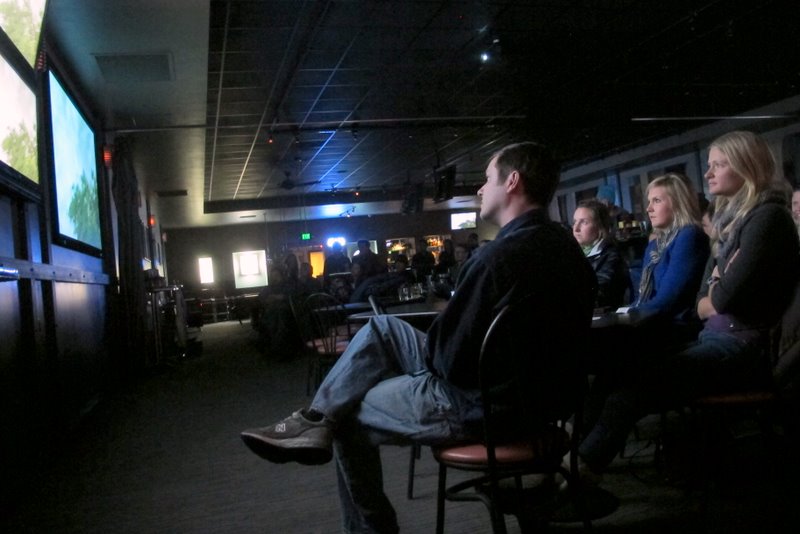 After a day of skiing, well over 100 people gathered in celebration of film. An underlying theme of the festival, originally formed in Boulder CO, is commitment to the community of filmmakers, adventurers, activists and artists that present potent inspiration to a world that needs it. Festival organizers believe in the power of the story, and ones ability to make their own legends. Upon viewing the films chosen to represent the festival, that theme was evident, and set the tone for the evening.
Through their commitment, hosts of the event, Chris Dickey and Harper Hollis, pulled through, enabling the show to go on. In one day, they found a venue, and the Town Square Tavern stepped up to accommodate the screening. The venue did a fantastic job arranging the layout, providing comfortable seating and more viewing options that I knew what to do with. At the pre-screening happy hour, viewers were able to meet new friends as well as catch up with familiar faces. The casual setting may have actually enhanced the event, allowing for interaction between viewings (and beer!) versus the formal theater experience.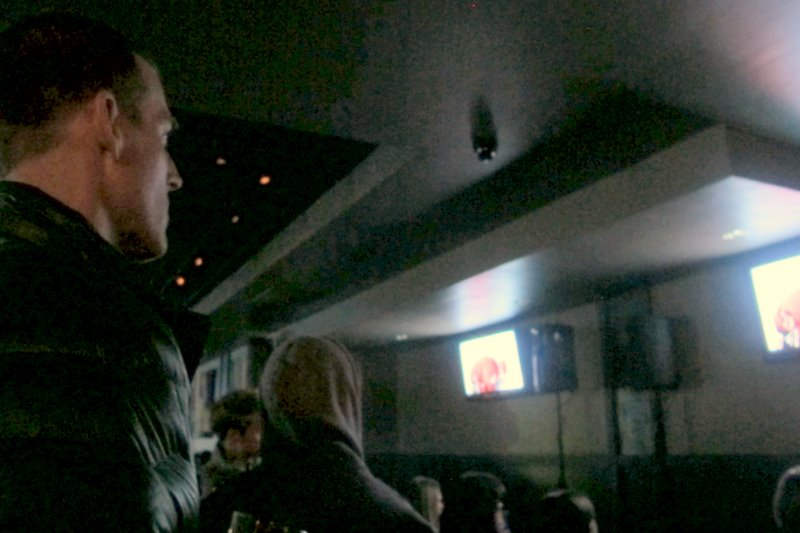 During the film Cold, I found myself standing next to Stephen Koch, a poineering snowboard mountaineer. The film follows a group of climbers in their attempt to summit a harrowing peak in Pakistan. Upon their descent, an avalanche nearly kills the entire party. Watching the film, I thought of Koch's experience surviving an avalanche that nearly killed him in Grand Teton National Park. I couldn't help but wonder what his thoughts were as the film showed images of family while the climbers had their lives flash before their eyes. It was a powerful moment. Silently, I gained even greater respect for the legend standing next to me, as the message of the film suddenly hit closer to home.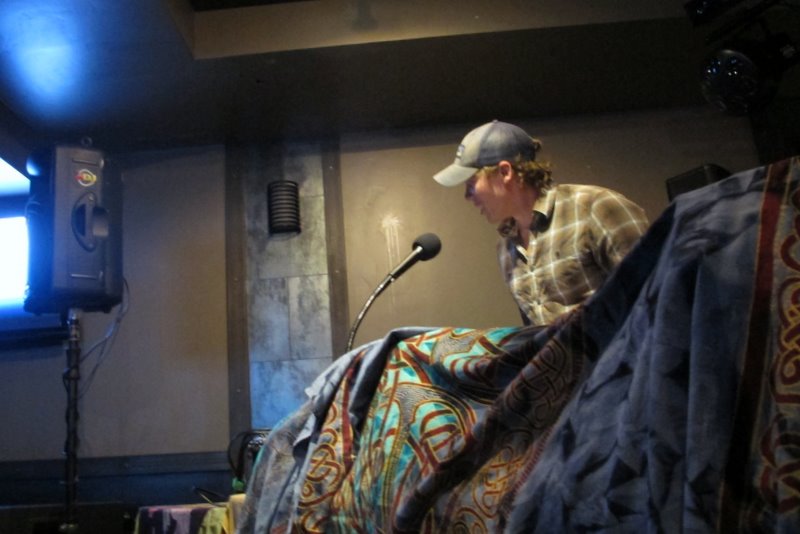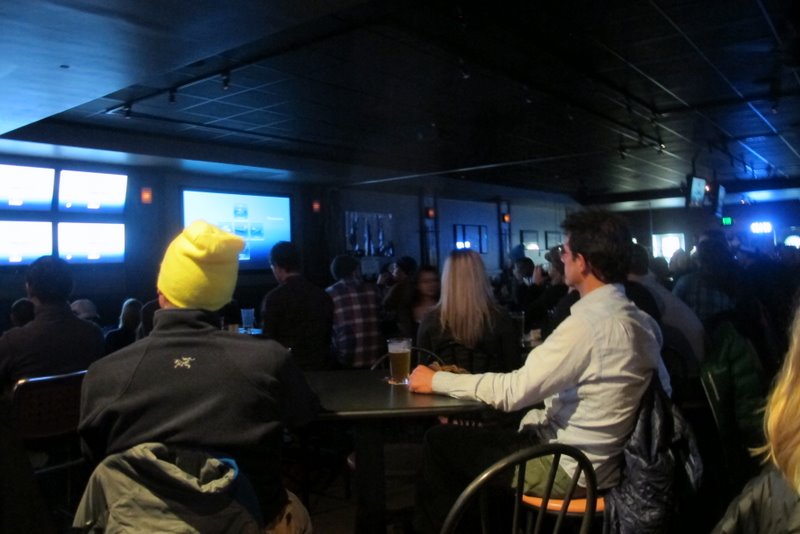 Chris Dickey introduced each of the short films as viewers relaxed through out the venue with a pint.