Jackson Hole in the National Spotlight
The Tetons are a Top Destination for the 2011/2012 Winter Season
As tempertares dip below freezing and precipitation falls upon the Northern Rockies, the transition to winter in the Teton Region is apparently clear. Jackson Hole, Grand Targhee and Snow King are hard at work dialing in mountain upgrades for the 2011/2012 ski and snowboard season. Both locals and visitors alike are anticipating outdoor opportunities just around the corner, and the timing seems right to feature travel experts highlighting the Tetons.
Long term forecast point towards favorable winter conditions in the Norther Rockies – NOAA Link
"..while we may end up with an above normal snowfall winter again in Jackson Hole, the distribution of that snowfall may not necessarily be identical to last year" – Mountain Weather.com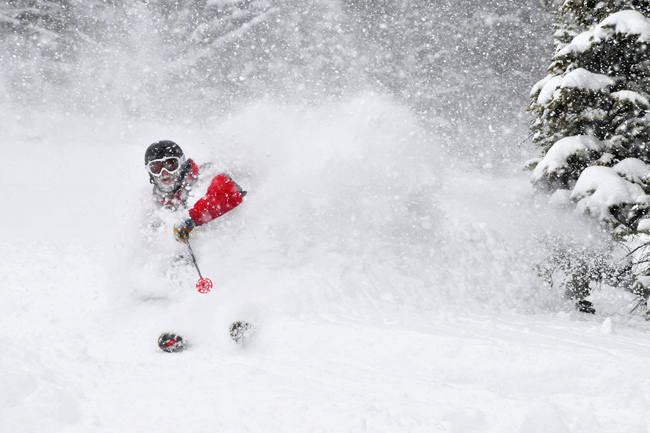 Teton Ski Areas Receive National Press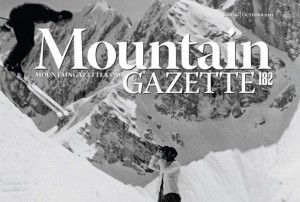 Featured in the current issue of Mountain Gazette, writer Tara Flanagan examines the notion that skiing is at the core of mountain migration. In her piece "Skiing And DNA", she examines destinations every skier and snowboarder should consider when exploring mountain west. No surprise, a visit to Corbet's Couloir made it onto the Top 5 list.
Words by Tara Flanagan:
"Corbet's Couloir (named after one-time frequent Mountain Gazette correspondent, the late-Barry Corbet) at Jackson Hole consistently ranks among the scariest ski runs in the world, and tops many a domestic list for white-knuckle experiences in which you're best to check your insurance policy and don a Depends beforehand.
The entrance is a 10-to-30-foot free fall off a cornice, followed by a 60-degree slope. If you fall, that's it. You're pretty much committed to falling the remainder of the run."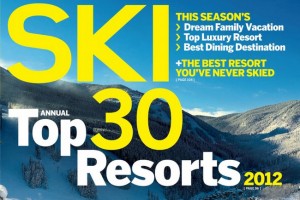 Once again, Jackson Hole made the rankings of Top Resorts for the 2011/2012 season, coming in at #12 – a conservative rating when considering the offerings from JHMR on the horizon. Notably, the JH Mountain Sports School was recognized for their ability to make Jackson Hole a mountain any skier or rider can enjoy.
More importantly, Jackson Hole shined in the annual SKI Magazine Readers Survey. The Big One was voted #1 ski destination in the United States for Overall Satisfaction. Other accolades include:
Terrain Challenge: #1, Terrain Variety: #3
Scenery: #4, Character: #4, Lifts: #10
Grand Targhee
Also represented in the reader survey, Grand Targhee placed in the following categories:
Best Snow: #5
Best Value: #8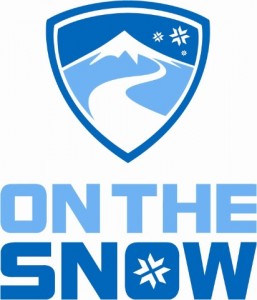 OnTheSnow.com, October 2011

Jackson Hole Mountain Resort voted #1 Downhill Terrain in the United States.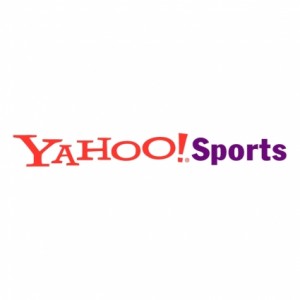 Yahoo Sports, October 2011

Jackson Hole voted the #2 global ski destination, and #1 in the United States.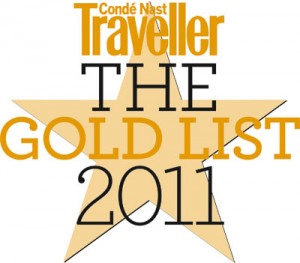 Conde Naste Traveler, 2011

Jackson Hole & its luxury properties were selected as a Top 3 Resort Destination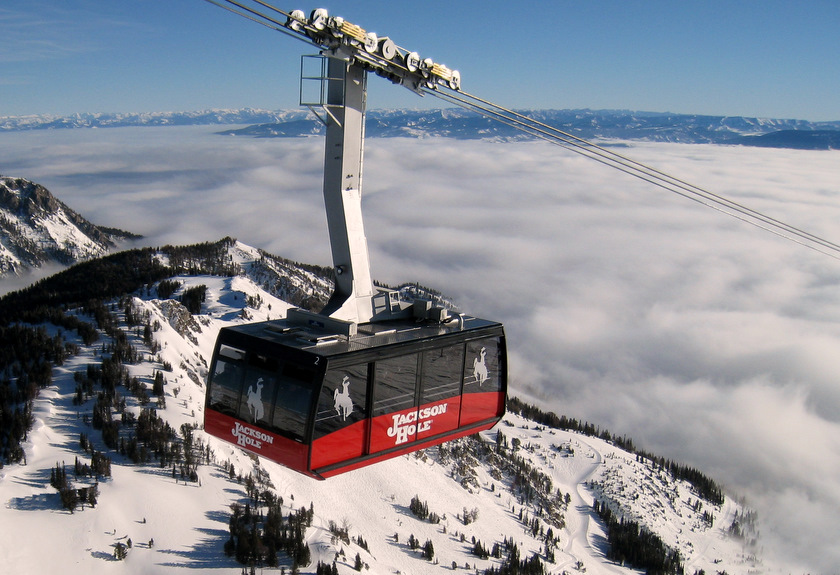 Early Season Promotions and Deals
Jackson Hole Mountain Resort
Discounted Air-Inclusive Lodging Packages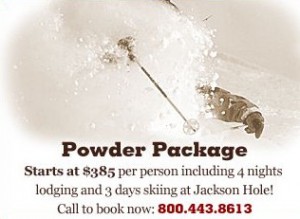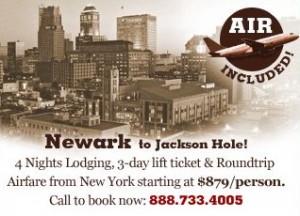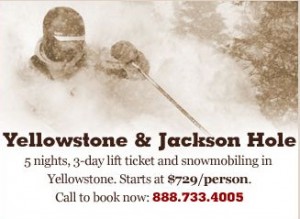 Visit Jackson Hole Central Reservations for more information or to book vacation packages.
Grand Targhee
Dive into their special brand of elevation-cured Wyoming powder where over 500 inches blankets the mountain on average each year.
3 night early season Snowcat Adventure from $277.
4 night early season Snowcat Adventure from $329.
Grand Targhee Resort Stay & Ski Packages starting at $87*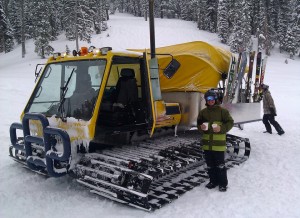 Togwotee Mountain Lodge
Togwotee Mountain Lodge is known as the World's Premier Snowmobile Resort. With 600 miles of snowmobile trails out our front door, this is epic snowmobile country.
25% off Best Flexible rate – Valid 12/1 – 12/28/11
15% off Best Flexible rate – Valid 12/29 – 4/8/12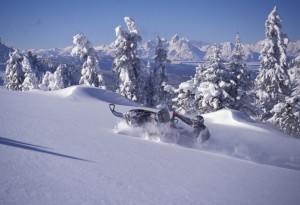 Getting to Jackson Hole has Never Been Easier
Non stop flights to Jackson Hole are available from Denver, Atlanta, Dallas, Los Angeles, and Chicago with new direct service from New York City. Some say Jackson Hole is difficult to get to, but thanks to the efforts of the Jackson Hole Travel and Tourism Board and area businesses, it just became a whole lot easier.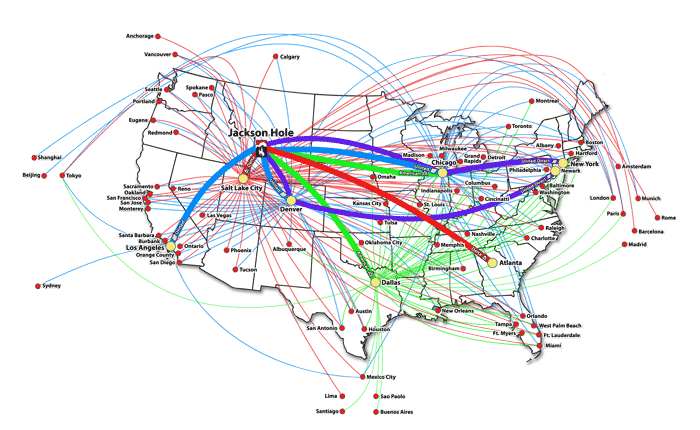 Recent Posts