Jackson Hole & Grand Targhee Opening Weekend
Opening Weekend at Teton Ski Areas in Wyoming
W
ith nearly 80 inches of snowfall and more in the forecast, opening day of 2011/2012 winter season at Jackson Hole and Grand Targhee is guaranteed to be a slope side celebration of the Teton mountain lifestyle.
For the second year in a row, Jackson Hole Mountain Resort announced plans for one of the biggest and earliest openings in the history of the mountain.
On the western slope of the Tetons, Grand Targhee Resort will also be opening with one of its deepest November snow depths on record.
T
eton ski areas were dealt a short summer season due to the massive snowfall from last winter. Working against the elements, both resorts invested in new infrastructure to improve their guests' riding experience. Notably, Grand Targhee installed a new point of sale network to improve efficiency and customer experience, while Jackson Hole re-located a chairlift to enable riders to move across the upper mountain.
Friday 11/25: Grand Targhee Opening Day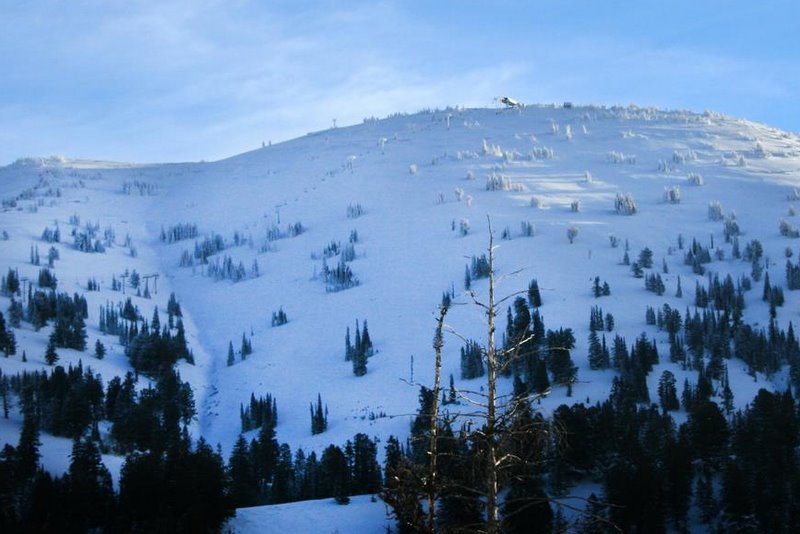 Stats:
Current Base Depth: 38 in
Current Snowfall Total: 83 in
"The entire mountain is being prepared for opening, currently we can only confirm Shoshone and Papoose chairlifts "
Date: 11/23
Get up to date information on the Grand Targhee Facebook Page
On Friday, chairlifts at Grand Targhee welcome in the 2011/2012 winter season as mountain springs back to life on opening day. Current conditions at Grand Targhee:
Grand Targhee has received over 78 inches of snow since the beginning of October, a few weeks of warm weather coupled a few wind events and the moisture content of the snow from this last storm cycle prevent Grand Targhee from opening the upper mountain at this time. Additional lifts and terrain will open as soon as Grand Targhee receives additional snowfall and conditions allow. – Grand Targhee
Apres Ski Party
Grand Targhee and the Trap Bar are hosting an apres ski party for ticket and pass holders. Celebrating the opening day festivities is Salem – a nationally touring band out of Breckenridge blending high energy hip-hop, jazz and neo-soul
Saturday 11/26: Jackson Hole Mountain Resort Opening Day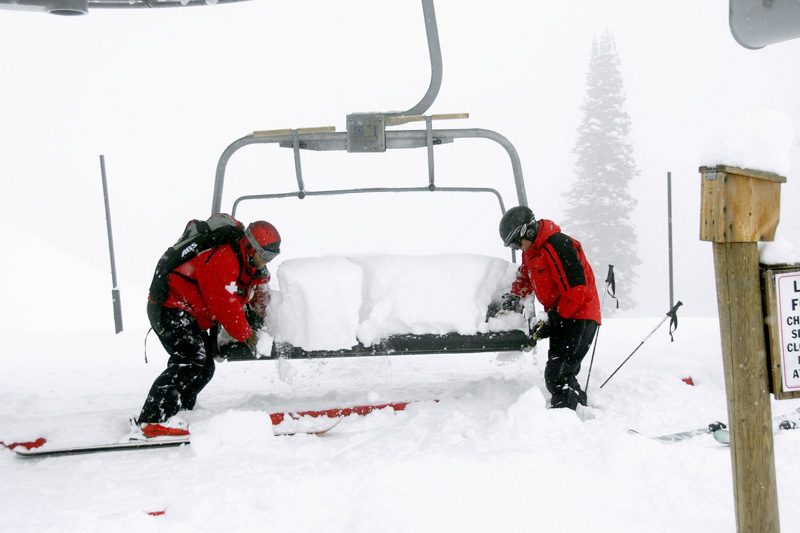 Stats:
Current Base Depth: 30 in
Current Snowfall Total: 77 in
"JHMR will be offering over 3,000 vertical feet of skiing by operating the Bridger Gondola, Thunder Chairlift, the New Marmot Lift and Casper, Apres Vous and Teewinot."
Date: 11/23
Get up to date information on the Jackson Hole Facebook Page
New for 2011/2012: The Marmot Chair
Jackson Hole relocated the East Ridge chair to a new location that connects the base of Thunder to the top of the Gondola, allowing skiers to move across the upper mountain.
The dawn of a new season adds light to shortening winter days and reunites our community in the spirit of adventure. Throughout November, Jackson Hole has been preparing for opening day. They describe conditions as the following:
30 inches of snow fell in the last storm
JHMR will be offering over 3,000 vertical feet of riding
Lifts operating include the Bridger Gondola, Thunder Chairlift, the New Marmot Lift and Casper, Apres Vous and Teewinot