Artist Profile: Photographer Jake Johnston
Written by: Stephen Williams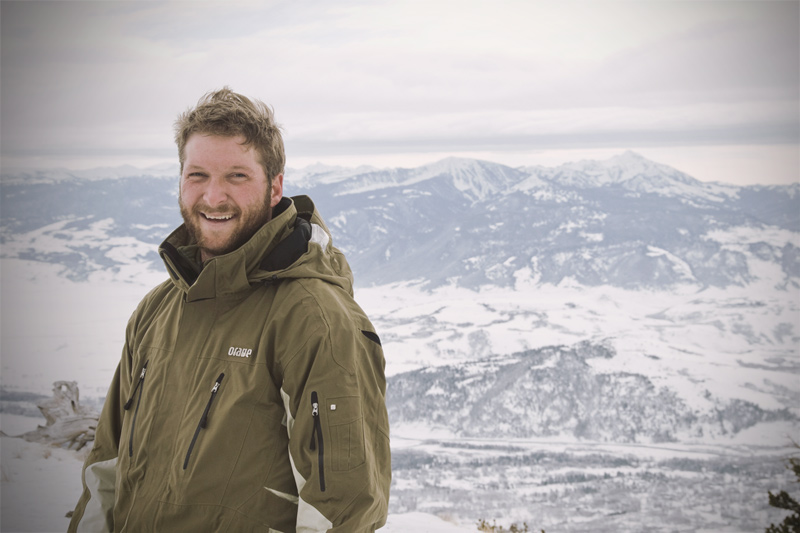 Like most afternoons after snowfall in Jackson Hole, we are kicking back in our make-shift garage office with a couple beers, flipping through the images from a days worth of skiing. A quick bootpack to the top of Snow King yielded soft, untracked, albiet shallow, turns from top to bottom. Every photo that we took catches the eye of local photographer and The Mountain Pulse contributor Jake Johnston. He grips his camera casually as he is mesmerized by the LCD screen on the back. "Awesome shot man!". Jake's geniuine enthusiasm for every great photo that he comes across, weather he took it or not, is infectious. Over the last year, Jake's images have filled the pages of The Mountain Pulse covering events, capturing photos of the day and allowing us to visually capture life in the Tetons.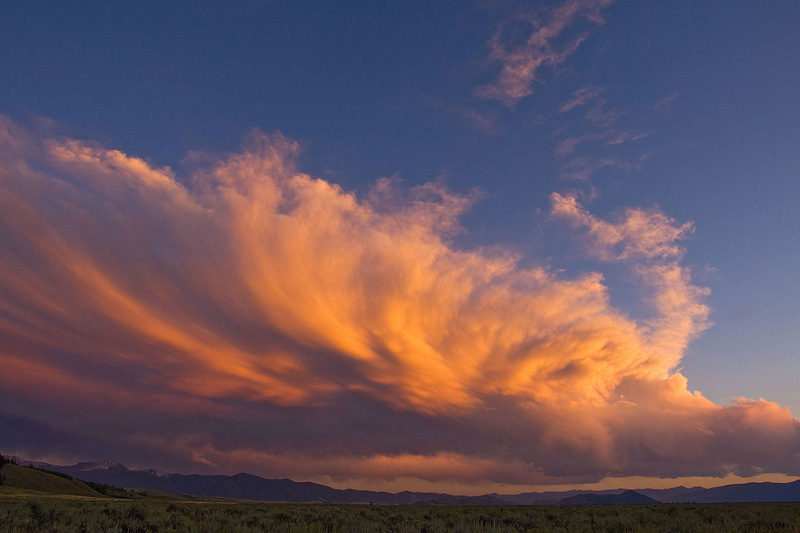 A summer squall moves into the valley as the sun sets over Teton Pass.
After majoring in photography at Texas Tech University, Jake Johnston set out to get established as a creative professional. When an opportunity came along to work for Elevation Imaging as an on mountain photographer, Jake packed up his truck and headed for Jackson Hole. He rolled into town on January 1st, 2007 without knowing a single person in town or even having a place to stay. "That was the best New Years of my life". While there are many that might think shooting family portraits at the top of the lifts isn't the most glamourous job, for a photographer fresh out of school, an opportunity to shoot and sell photos on a daily basis (and get to ski at the best resort in the country at the same time) is rare. Allowing him to practice his skill and getting to enjoy the area, Jake used the opportunity to make connections that allowed him to establish himself in town. Since then, Jake has pursued a career in real estate, in which his ability to take quality photos of his listings is a valuable asset. Jake has also been activley shooting weddings, engagements and portraits and is always on the lookout for new opportunities to apply his skill. As we continued to edit through todays photos, we asked Jake about his inspirations and future plans as a photographer.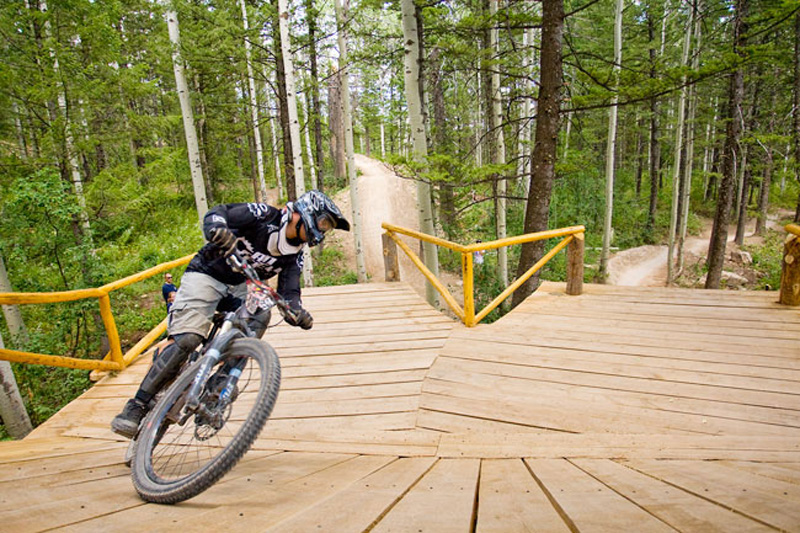 The first annual Red Bull Final Descent downhill event held at Jackson Hole Mountain Resort
TMP: Who is your biggest inspiration in your photography?
JJ: I think I learned more from Wyman Meinzer in two weeks than in two years of photo classes at Texas Tech. Being around a photographer like Wyman, you can't help but be inspired. You can see his work online www.wymanmeinzer.com
TMP: What are your favorite subjects to shoot?
JJ: I really just love to shoot anything. But I would definitely say my main interest is in adventure sports and landscapes. I love the emotions brought about in these types of photos.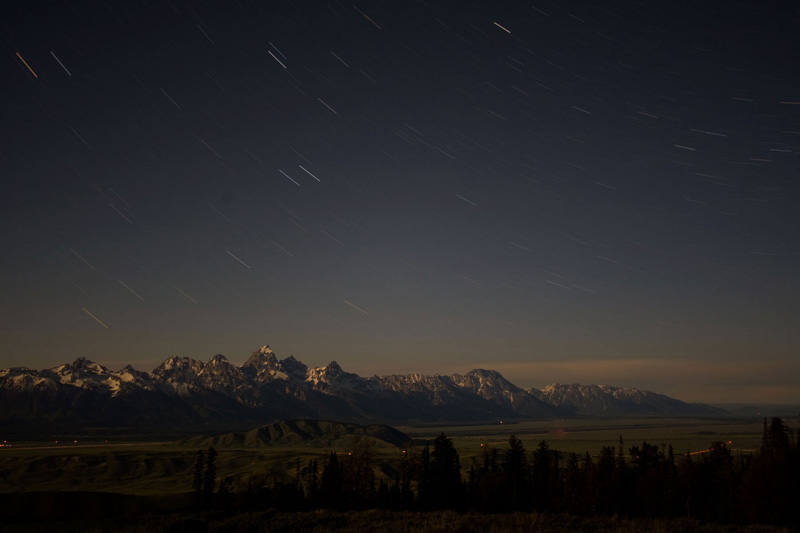 The moon paints the Tetons as the stars blaze across the sky above Grand Teton National Park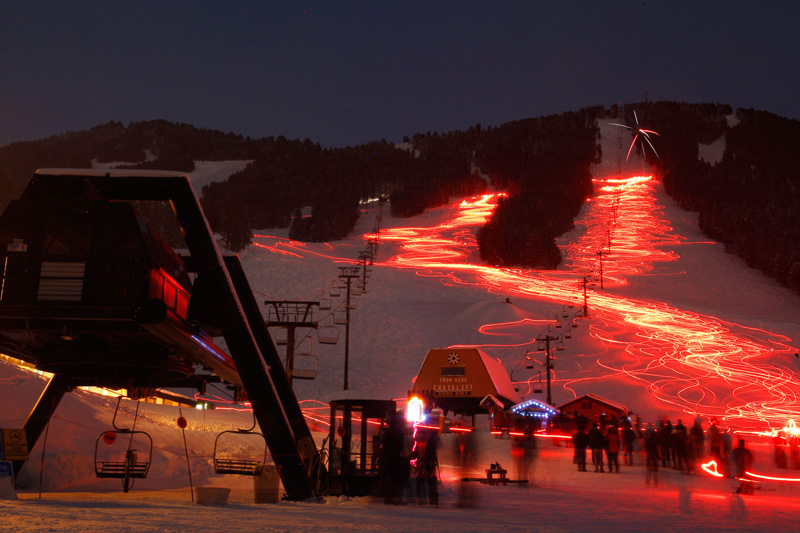 The Jackson community celebrates the life of local skier Jimmy Zell with a torchlight parade at Snow King Resort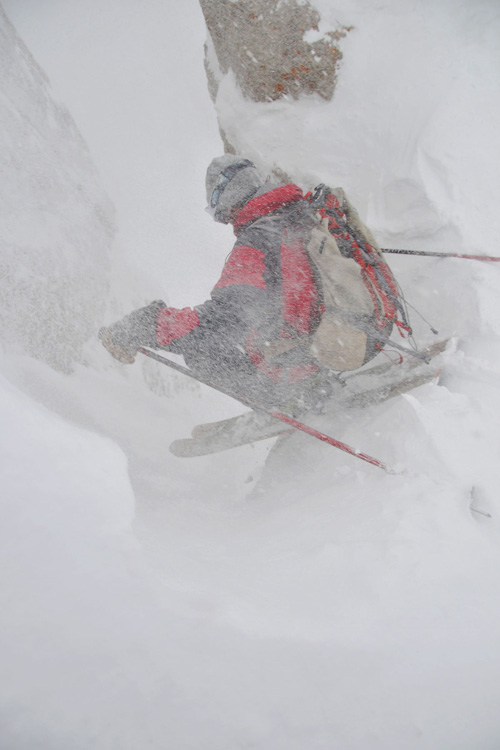 Staring into S&S Couloir Chris Figenshau tucks & prepares to drop in
"The inspiration that comes from shooting around the Teton region is endless. Everywhere you go, you'd better have your camera gear ready to go with you. You just never know around here…"
TMP: What was the most memorable photo you have taken in the last year?
JJ: That's a tough one. I was able to take one of the best skiing photos I've ever taken last year when the Freeskiing World Tour stopped in Jackson. I was at the end of Mr. Toad's Wild Ride with a few other spectators when Caleb Brown went big off a 40 footer up in Casper Bowl. I just held down the shutter button and knew I had captured something special.
TMP: What are your future photography plans?
JJ: I just want to improve my photography everyday and never miss an opportunity to be at that right moment in time when a photograph presents itself.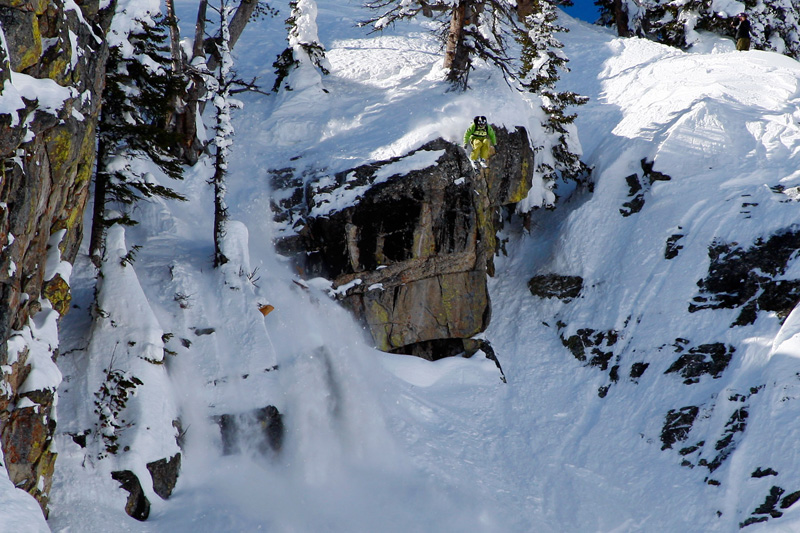 Caleb Brown goes big in Casper Bowl during the 2011 Freeskiing World Tour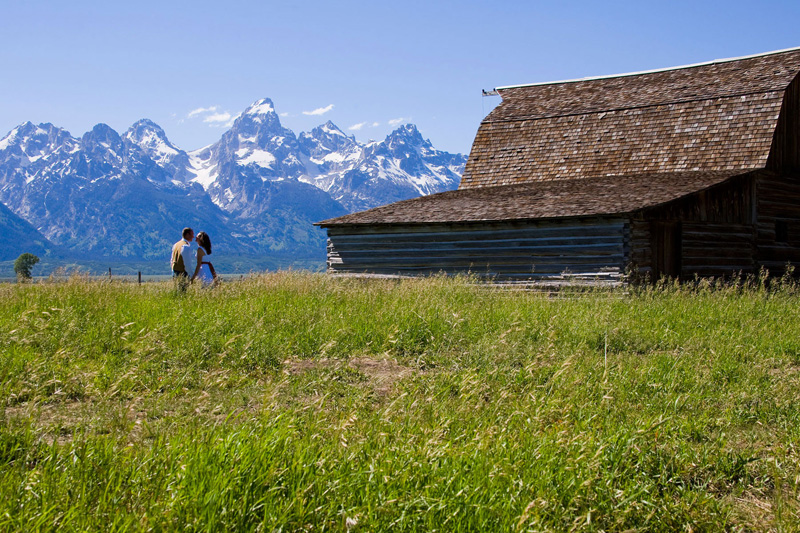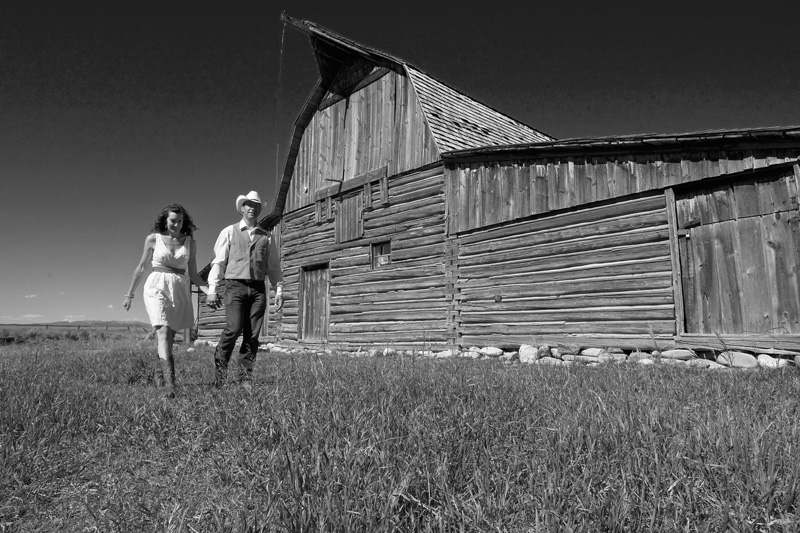 Wedding Photography from Mormon Row in GTNP

You can find more of Jake's work on his Flickr Page as well as here on The Mountain Pulse. We are stoked that Jake will once again be putting his photographic ability to work on The Mountain Pulse this winter. Stay tuned to see more work from Jake as he captures the images that help The Mountain Pulse celebrate the spirit of the Tetons.