The Spirit of Pilot Butte
Written by Blair Waller
According to The Wild Free-Roaming Horses and Burros Act of 1971:
"Congress finds and declares that wild free-roaming horses and burros are living symbols of the historic and pioneer spirit of the West; that they contribute to the diversity of life forms within the Nation and enrich the lives of the American people."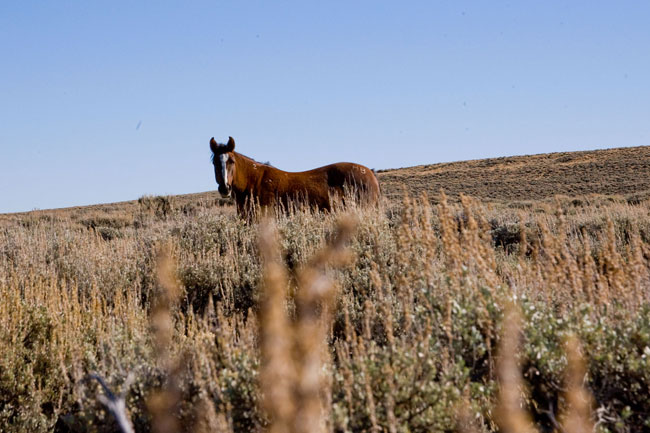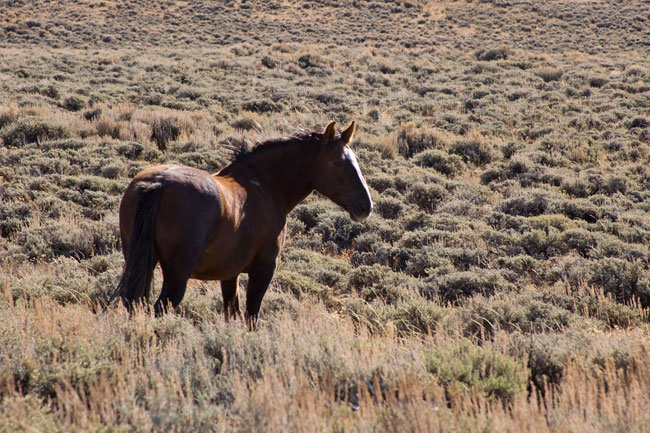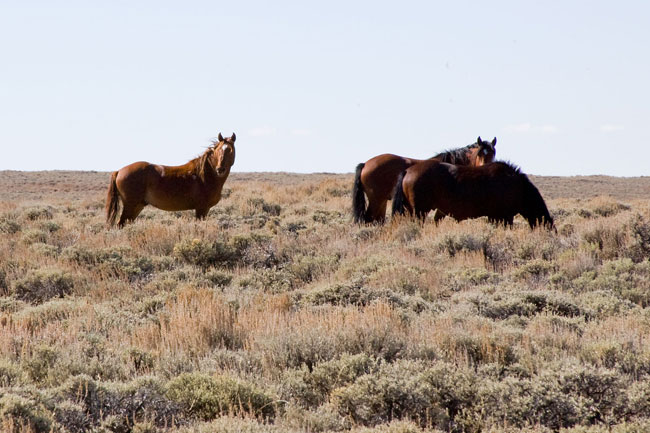 They had me at "pioneer spirit". Or maybe I was in search of a truly American, life-enriching experience. Either way, I made it my business to make the 3-hour drive south to see the wild free-roaming horses of the Red Desert.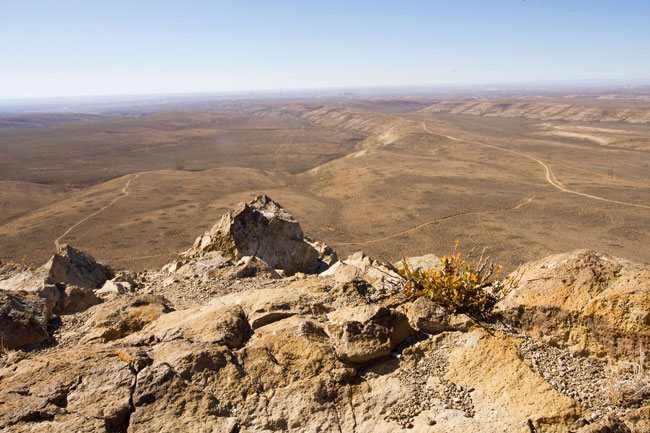 The drive itself from Jackson is no bore. You begin by winding through the Hoback Canyon, a gorge-like terrain with aqua green rivers flowing beside. Eventually, you catch view of Pilot Butte – an indication that you're 60 miles out. This staggering natural structure has a way of drawing its seekers in as they approach.
Just prior to hitting Rock Springs, a sign reads "Wild Horse Scenic Tour". With that as a queue, I drove the maze of dirt roads that wind amongst the sage brush plains. Within 15 minutes, I found what I was looking for – a combination of studs, mare and colts. Like most wild animals, they watch you intently. There is something very surreal about being so close to an animal in their habitat – the wild. One can readily tell the difference between these animals and their fenced-in counterparts.
After the stand off, I headed toward the summit of the aforementioned Pilot Butte. It is a steep slope up to the rock face, where a natural 'crease' in the rock allows access to the top. So, mathematically, if you can see this butte from 60 miles away, imagine the view from that position in the sky. Expansive and vast are two words that come to mind. Breathtaking, too.
In conclusion, if you are looking to dive head first into the natural spirit of the West, consider the wild horses of the Red Desert. Also, be sure to stop off for a taste at the Wind River Brewery in Pinedale on the way back.