Teton Valley Art Walk & Oktoberfest
Teton Valley Host First Friday Art Walk & Oktoberfest
The Teton Valley Foundation will be busy this weekend, hosting cultural and social events in both Driggs and Victor Idaho. On Friday night, store owners and restaurants in Driggs open up their doors and invite the public to view works of local artist in an inviting atmosphere. The festivities continue on Saturday as the award winning Grand Teton Brewing Company welcomes beer lovers to party down at its annual Oktoberfest celebration.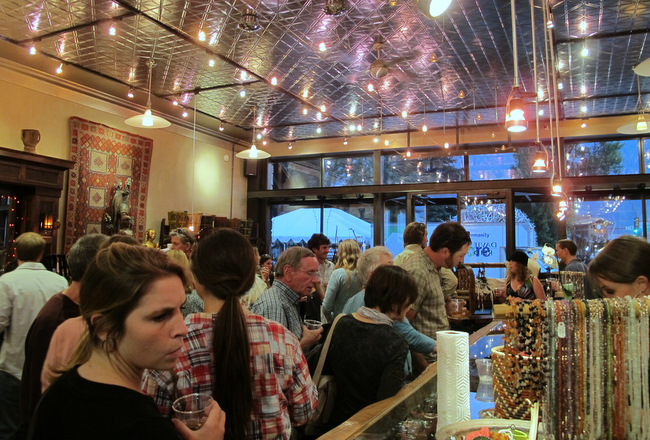 Friday 10/7/11 – First Friday Art Walk in Driggs
The Driggs Art Walk is a free program that invites local residents and visitors of all ages to explore Teton Valley in a whole new way. The Art Walk brings the incredible talent and creativity of regional artists into some of Teton Valley's fantastic local businesses. Participants are invited to complete a walking route between featured businesses to experience a rich variety of art, from visual, to musical, to physical. Each business will keep its doors open late for the event and offer tasty refreshments and libations.
Featured Exhibition: Art Box Designs
What: Eleven utility boxes in Downtown Driggs
Where: See Map
More Information: Teton Arts Council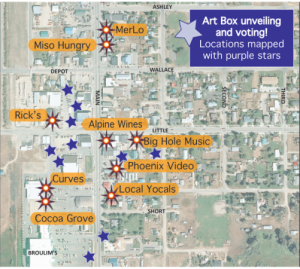 The artists will be completing their works prior to the First Friday Art Walk on October 7th, at which time the public will begin voting for their favorite Art Box. One vote per person will be allowed, through November 1st, and the winners will be announced at the First Friday Art Walk on November 4th.
Saturday 10/8/11 – Oktoberfest at Grand Teton Brewery
Oktoberfest, a benefit for Teton Valley Foundation, is thrown by Grand Teton Brewing Company and celebrates the art of beer and brewer's culture. For this first time ever, this year's Oktoberfest Celebration will be held at the Kotler Arena, located across the street from the brewery. Adding to the celebration is BCDC – one of the best tribute bands ever to play an ACDC song.
Oktoberfest Details
What: Celebration of harvest, beer, and community
Where: Kolter Arena – Victor ID
Admission: $10
When: Saturday, 10/8 @ 4pm
More Information: Grand Teton Brewing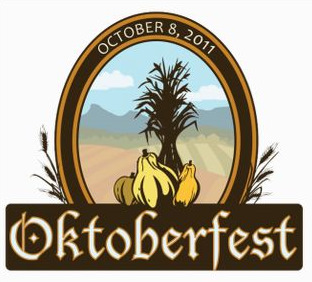 The $10 admission benefits Victor Ice Rink and Youth Hockey Programs. Grand Teton Brewing Company will be pouring its fantastic beer from , this year's fundraiser will feature great live music, kids activities, spirited Oktoberfest competitions, and brewery tours. Beers and brats will be available for sale.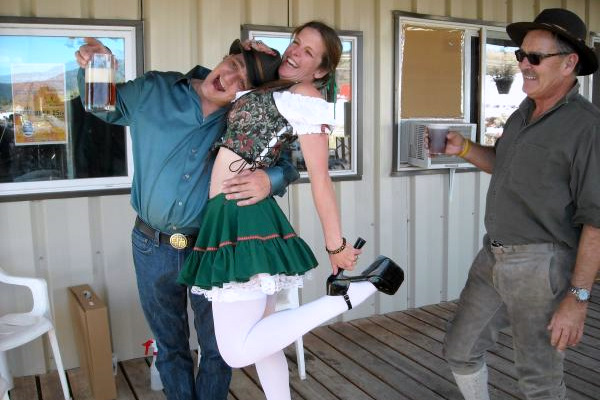 BCDC will Shake You All Night Long
Talk about scoring a sweet act for an awesome party! BCDC, the world famous tribute band for ACDC, will showcase their talent to rocking crowd at the Kolter Arena. The Canadian band is currently touring the Rocky Mountain West, entertaining audiences with over-the-top stage energy and epic ballards.
More from The Mountain Pulse