Teton Fly Fishing Report
Friday October 7, 2011
The Snake River – Jackson, Wyoming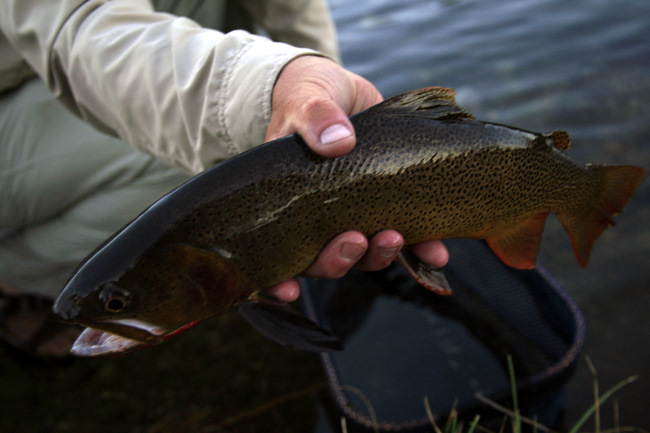 If you look outside the window here in Jackson Hole, you'd swear it was winter already. We've received almost a foot of snow up in the Tetons. We love winter around here, but thankfully we will see a return to milder temperatures next week, as it's a little early to break out the skis.
This weather change really sparked the Mayfly hatches on both the Upper Snake and South Fork. Mahogany Duns and Blue-winged Olives mostly. On the Snake, the Cutthroat seem to like the Mahogany more than they do on the South Fork, probably due to hatch intensity. These patterns are a bit larger and easier to see and make a great lead fly in a double dry fly rig.
BWO's are not easy to see, but will score you many fine trout on both of these rivers right now. Try using patterns with a dark post, as this stands out in flat light better than the typical white post. Also try a yellow lens in your sunglasses to brighten things up a bit on stormy days. If in doubt, go ahead and set the hook!
It's also now time to be throwing streamers for the big boys! Brown trout will begin their fall spawning migration on the South Fork and will become very aggressive. Early and late in the day are the best times, but if you're out on a stormy day you should mix these in as well. It's trophy trout season!
-JB
Images from the Week in Fly Fishing
As the flows on the Snake River continue to fall towards winter levels, trout will be on the move looking for more habitable water. As they pool together, it is an excellent time get out and take advantage of the season. The images below were taken this past week on the Snake River in Jackson Hole.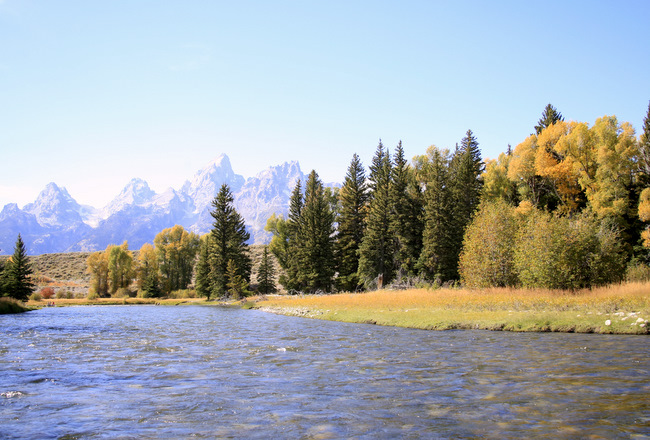 The view of Grand Teton National Park as you turn the bend near Deadmans Bar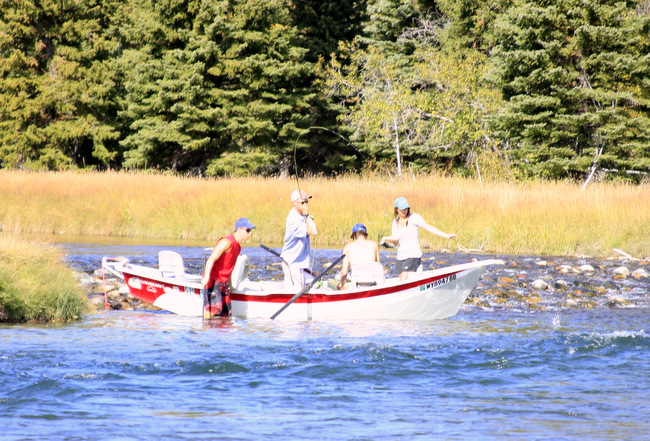 A group of anglers get into a fresh catch on the Snake River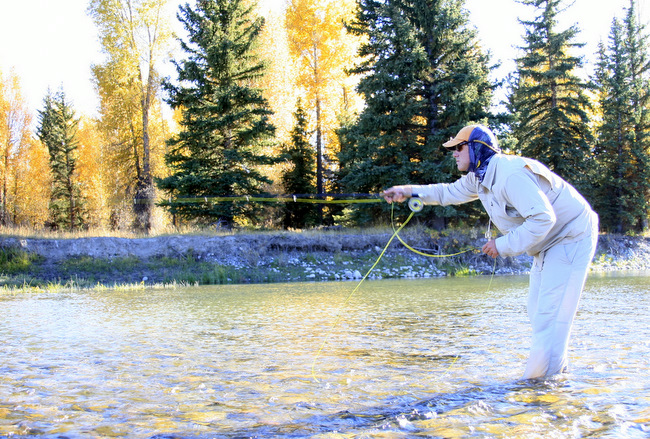 JB of Fish the Fly Guide Service giving a casting lesson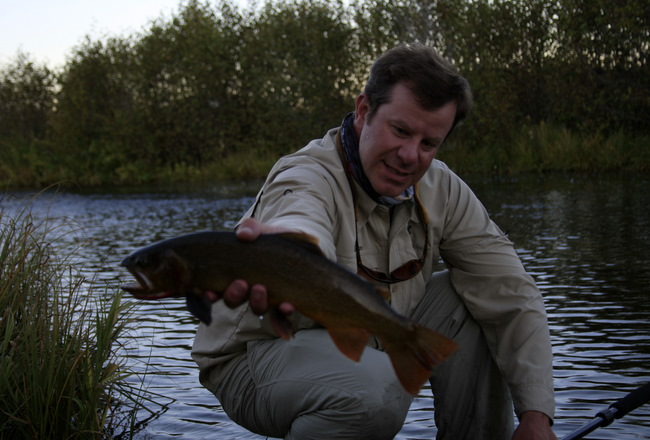 Jason Balogh at Fish the Fly Guide Service lands a 19 inch Snake River Cutthroat with a Mahagony Dun on a local spring creek.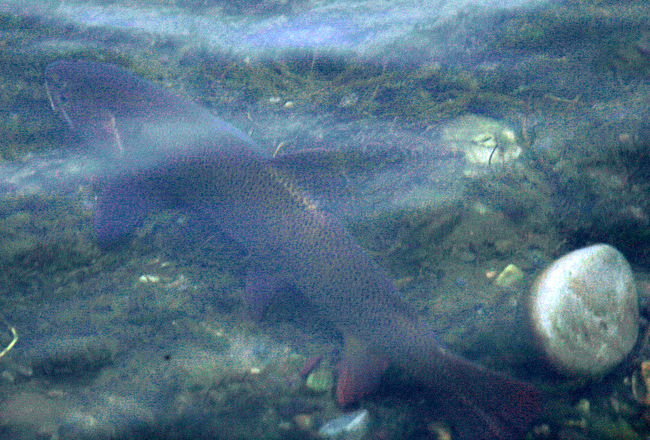 Fine Spotted Snake River Cutthroat, as seen from the banks of the river.
9/20/11 – Best Flies for Snake River
Best Flies: #18-20 Parachute Adams, #16-18 Purple or Copper Haze, #18 BWO Film Critic, #18-20 Baetis Para-cripple, #12 Goddard Caddis, #4 Olive Sex Dungeon, #6 JJ's Special, #18-20 Pheasant Tails/Lightening Bugs/Rainbow Warriors
Fly: Parachute Adams
Size: #10-12
Details: The Parachute Adams is perhaps the most important and versatile of all dry flies. It is a must have dry fly. The white post gives the fly fisherman a focal reference point in all types of water. The pattern can be used as a mayfly or as a searching or attractor fly.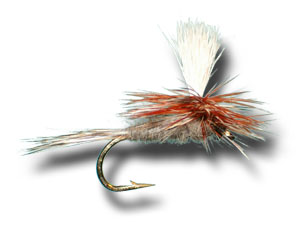 Fly: JJ Special
Size: #6
Details: SThis pattern is most effective when fished on a floating line and longish leader with a jigging (up and down) motion. Though the JJ Special will catch any trout, it is especially effective for browns and cutthroats.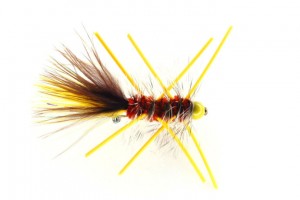 Fly: Purple Haze
Size: #16
Details: A dry fly attractor that resembles mayflies. Fish in the riffles or close to banks.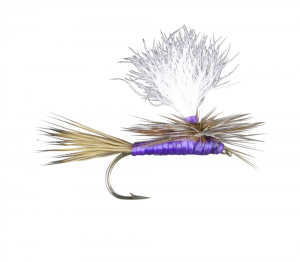 If you are interested in locally tied flies, please contact Fish the Fly at jb@fishthefly.com
Presented in partnership with Fish the Fly Guide Service
Fish the Fly Guide Service is a group of knowledgeable and patient Jackson Hole fly fishing guides. They are proud to give back to the river resource through time, energy, and funds with the Snake River Fund and Trout Unlimited. They also support eco-minded global fly fishing adventures. Contact JB at 307-690-1139 to book a trip today!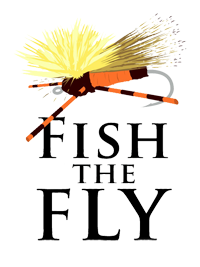 Previous Fly Fishing Reports
Other Posts from The Mountain Pulse