Halloween Weekend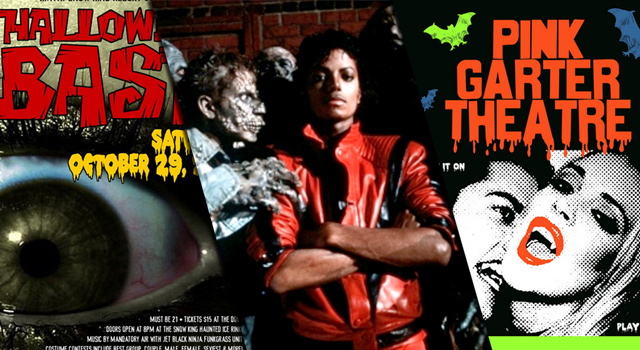 As the festive weekend approaches, we spotlight happenings around Jackson in celebration of Halloween. From haunted mazes to late night parties, there's something for everyone around town this weekend.
A variety of establishments are hosting bands to celebrate the holiday. There are a number of contest for best costume, most notably at the KMTN Halloween Bash and Q Roadhouse Halloween Party, so be creative!
Weekend Music & Party Lineup
Friday Oct 28th
Silver Dollar Bar
Papa Chan Jazz Quartet
Million Dollar Cowboy Bar
Kenny Bradberry
Eleanor's Cuvee
DJs Vert-One
Center for the Arts
Thriller Halloween Party
Saturday 29th
Silver Dollar Bar
Reggae Halloween – Chanman Roots
Town Square Tavern
Local Haunt w/ DJ Kenny
Stagecoach Bar
80s Halloween Bash w/ 86
Snow King Resort
33rd Halloween Bash
Pink Garter Theater
Halloween Saturday 2011
Monday Oct 31st
Dornan's
Haunted Hootenany
Center for the Arts
Kids Halloween Parade
Town Square
Trick or Treat on the Square
The Q Roadhouse
Annual Halloween Party
Halloween Events Spotlight
Annual Thriller Halloween Party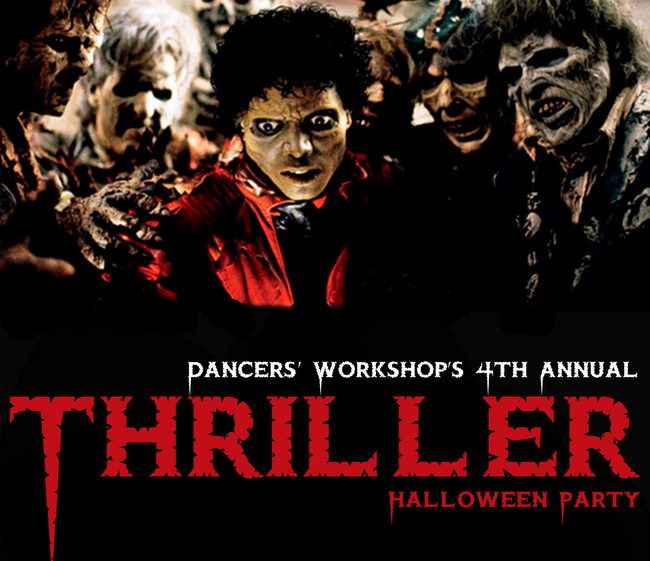 Dancers' Workshop is excited to host the 4th Annual Thriller Halloween Party on October 28 from 8:30 pm-12:00 am in DW Studio 1. Come in costume to learn Thriller and other exciting Halloween dances. This year they will also be performances of gothic fusion bellydance and poi fire dancing outside on the Center lawn.
The annual Thriller Halloween Party is one in a series of dance parties that Dancers' Workshop offers throughout the year in order to provide a place for people to dance and socialize outside of the more common bar settings in the valley.
33rd KMTN Snow King Resort Halloween Bash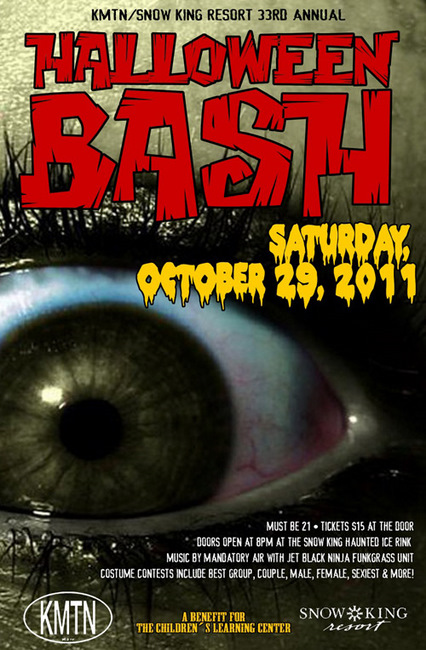 The annual community Halloween bash returns to the haunted ice rink at Snow King Resort. Tickets are $15 and will be available at the door.
Doors open at pm and you must be 21 to enter. The music lineup this year sees the return of Mandatory air with additional sets by local favorite Jet Black Ninja Funkgrass Unit. There is also a costume contests for best group, couple, male, female, sexiest & more.
This annual event is sponsored by KMTN radio station and Snow King Resort. Part of the proceeds from the celebration will benefit the Childrens Learning Center in Jackson. Contact KMTN to learn more.
Halloween Saturday 2011 – Pink Garter Theater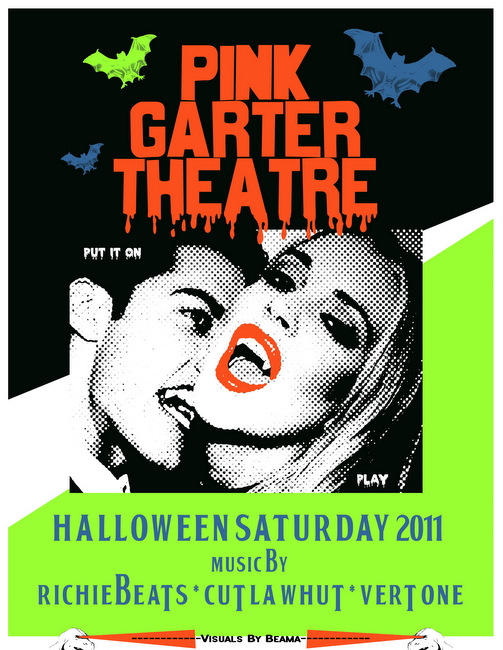 The party of the fall is at the Pink Garter! Music this year is by the local guys Richie Beats, Cut La Whut, and Vert-One.
Be prepared for a feast for your eyes with first time in Jackson Hole experience of Video Projection Mapping: an exciting new projection technique that can turn almost any surface into a dynamic video display.
Specialized software is used to warp and mask the projected image to make it fit perfectly on irregularly shaped screens. When done right, the end result is a dynamic projection installation that transcends ordinary video projection.
This is one of the few nights in Jackson that a party rocks late into the night, so be ready. Tickets are available at Tobacco Row & Pinky G's.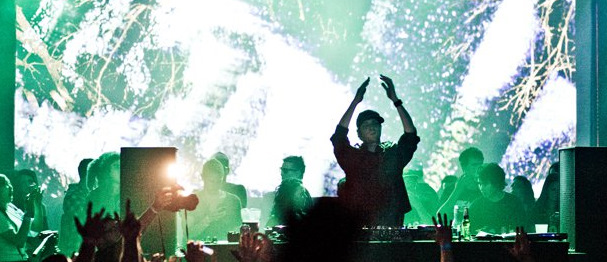 Visuals by Beama Visual Environments
The team at Poppa Presents is bringing in BEAMA visual environments & artists collaborative to provide high resolution visual installation and performance. There will be cutting edge lighting and projection that assigns lights to stage designs, and backdrops. Combine the light show with costumes and this will be a party to remember, if you can!
The Q Roadhouse Halloween Party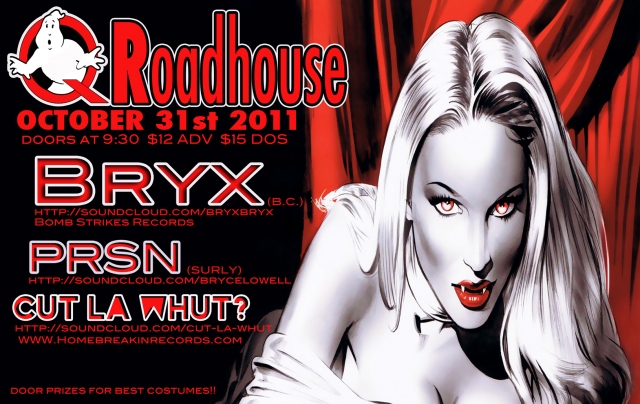 A Jackson Hole favorite is back again this year. Providing sound for the party is Bryx, from Nelson BC for Halloween. For more informaiton, check out Cut-la-whut's blog. To sample the sounds of Bryx, check out his Sound Cloud page.
Bryx is a RedBull 3styles Regional Champion is a MONSTER on the decks!! Get ready to boogie down this Halloween!
Other Posts from The Mountain Pulse