Video of the Day
Sherpas Cinema's All.I.Can Premiere
All.I.Can. Teaser 2 from Sherpas Cinema
All.I.Can Inspiring Audiences and the Ski Community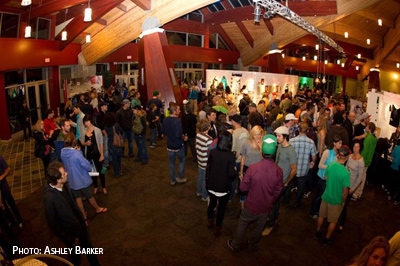 This past weekend, the world premiere of Sherpas Cinema newest ski film All.I.Can took center stage in Whistler, British Columbia. Athletes, photographers, producers and winter entusiasts gathered at the Whistler Conference Center in anticipation of one of the most highly reviewed ski films of all time. Prior to the screening of the film, the crowd participated in an environmental sustainability summit that included guest speakers like Auden Schendler from the Rocky Mountain Institue, exercises with athlete Lynsey Dyer, and giveaways from film sponsors The North Face, Arc'teryx and more. As for the film itself, All.I.Can's breath-taking cinematography, mind-bending special effects, and awe-spiring skiing binded together with the film's central message to skiers and snowboarders alike that we can all do more to have a positive impact on the environment and climate-change.
"To see this many people come together and bind, it's really inspiring that you can float a picture where all these people can be on the forefront of a revolution," said Sherpas co-owner and All.I.Can. producer Malcolm Sangster. "It's pretty tough to intertwine that kind of message into a ski film and still make it entertaining." – via Powder Magazine
The premiere in Whistler kicked off Sherpas Cinema's All.I.Can tour which stops in ski towns and major cities in the US and Canada. Skier and featured athlete Lynsey Dyer noticed her stomping grounds in Jackson was left off tour stop list and took action. We are proud to team up with Lynsey and SheJumps.org to help bring this one-of-a-kind documentary ski film to Jackson Hole and hope to see all of you at the screening on Saturday, October 1st. (details below)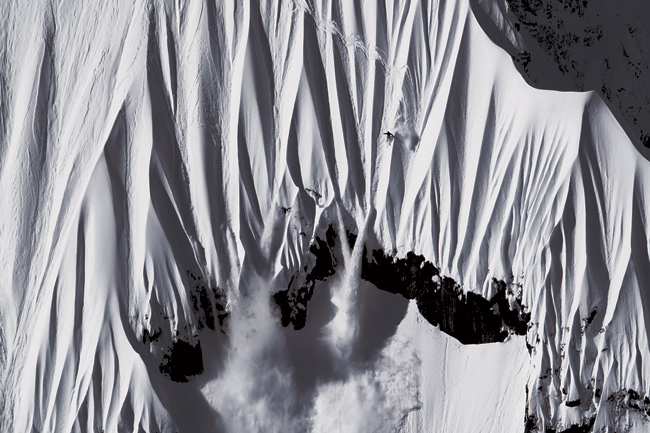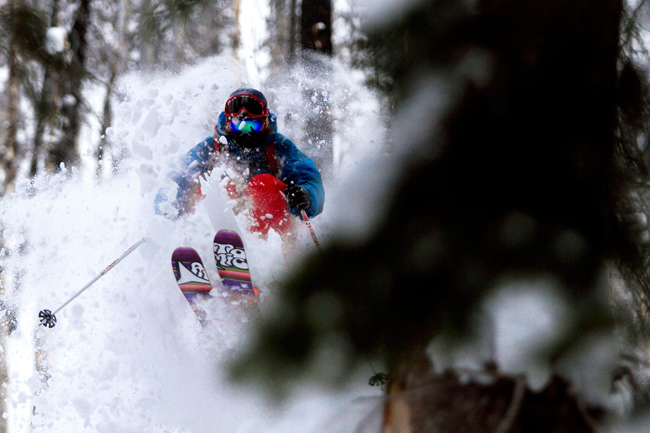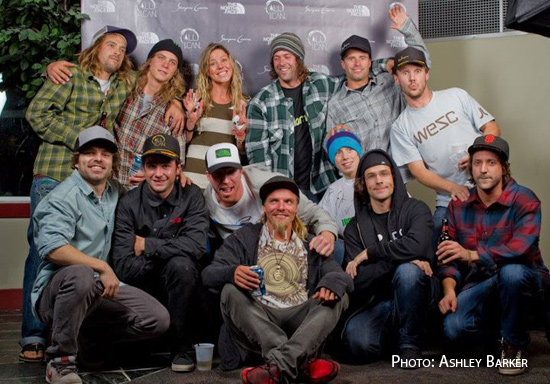 Awards
International Freeski Film Festival(IF3):
Best Documentary
Most Innovative Visual Effects
Reviews of All.I.Can
"…All.I.Can is a visually stunning masterpiece of cinematography. The effort that went into this movie is apparent, and it oozes creative innovation. Imagine a timelapse of a backcountry ski run going from summer to fall to winter and in the last seconds having a skier bomb off pillows down it."
– Jamey Voss
Read the full review on ESPN
"…Rocky Mountain Sherpas' second feature film, All.I.Can., lived up to the subliminal meaning of its title and provoked such deep, different thoughts that many were left hunting for an apt description afterward."
– John Stifter
Check out the feature and review of All.I.Can at Powder Magazine
"By the end, as I headed out from the screening, trying to walk straight after being pummeled by what I had seen, the only thought going through my head was that the trailer did not do its movie justice."
– Mark Quail
Read the full review on Ski Star Movies
Featured Athletes
JP Auclair
Kye Peterson
Mark Abma
Eric Hjorleifson
Callum Pettit
Ingrid Backstrom
James Heim
Chris Rubens
Lynsey Dyer
Mike Douglas
Rory Bushfield
Dana Flahr
…and more!
Jackson, Wyoming Screening Details
Saturday 10/01/11
Twin Cinema – Jackson, WY
9:30pm
$14
Tickets are available at the Twin Cinema Box office for pre-purchase
All proceeds benefit SheJumps.org
Raffle Prizes from The North Face, Arc'teryx, V.I.O. and more
Check out the Facebook Event Page
Recent Videos
Other Posts from The Mountain Pulse