Teton Fly Fishing Report
Wednesday September 21st, 2011
The Snake River – Jackson, Wyoming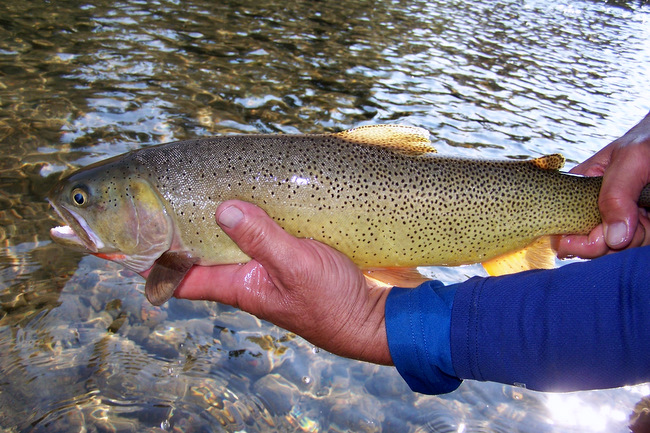 Fall has arrived in Jackson Hole. How do I know? I heard my first Elk bugle for the season, the leaves are getting more yellow each day, and the Cutthroat are eating Mayflies in the riffles. My favorite season!
There is no need to get a crack of dawn start to fish the Snake right now. A few fish will eat a skittered Stonefly early, but the real action gets going around 10 am or after. Mayflies like the Mahogany Dun, Blue-Winged Olive, Pink Albert PMD, Infrequens PMD, and Hecuba are popping daily and the trout are psyched for it!
Some of our larger Cutthroat have moved into the shallow riffles to be first in line on these tasty snacks. Cripple and emerger patterns like the #16 Tilt-wing Mahogany, #16 Q's Pink Hackle Stacker, and #18 BWO Sparkle Dun have caught some nice trout. Adult patterns like #16 Purple or Copper Haze, #16 BWO or Purple Para-Wulff, and the #12 Para Hare's Ear are also working, especially along the banks and near structure. Stoneflies, hoppers, and other terrestrials are far from done, so don't forget to tie them on as well….
The Honoring our Veterans program is taking place this weekend and we are psyched to be fishing with them later this week. For more information, check out the program at here.
-JB
9/20/11 – Best Flies for Snake River
Fly: Mayfly Cripple
Size: #14-18
Details: This pattern represents a Mayfly adult cripple that has not completely emerged from its pupal case. Cripple patterns such as this one are especially effective on selective fish holding in slow water.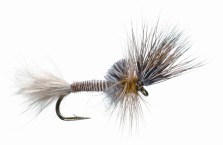 Fly: Parachute Adams
Size: #16-20
Details: The Parachute Adams is perhaps the most important and versatile of all dry flies. It is a must have dry fly. The white post gives the fly fisherman a focal reference point in all types of water. The pattern can be used as a mayfly or as a searching or attractor fly.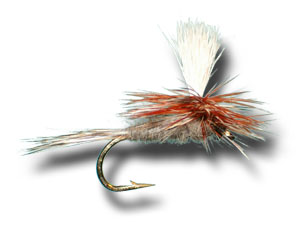 Fly: Blue Winged Olive Sparkle Dun
Size: #16-20
Details: The Blue Winged Olive Sparkle Dun imitates flies in the stage of a mayfly hatch just prior to the emerging of the dun. Many trout key on flies drifting in this vulnerable position. Fly fishers who fish BWO hatches should carry several sizes of Sparkle Duns to cover different situations.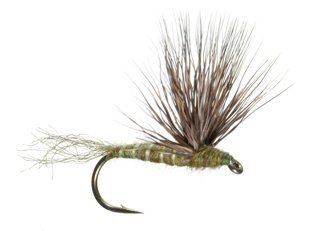 If you are interested in locally tied flies, please contact Fish the Fly at jb@fishthefly.com
Presented in partnership with Fish the Fly Guide Service
Fish the Fly Guide Service is a group of knowledgeable and patient Jackson Hole fly fishing guides. They are proud to give back to the river resource through time, energy, and funds with the Snake River Fund and Trout Unlimited. They also support eco-minded global fly fishing adventures. Contact JB at 307-690-1139 to book a trip today!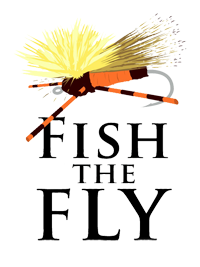 Previous Fly Fishing Reports
Other Posts from The Mountain Pulse