JH 4 VT Irene Flood Fundraiser
Friends of the 802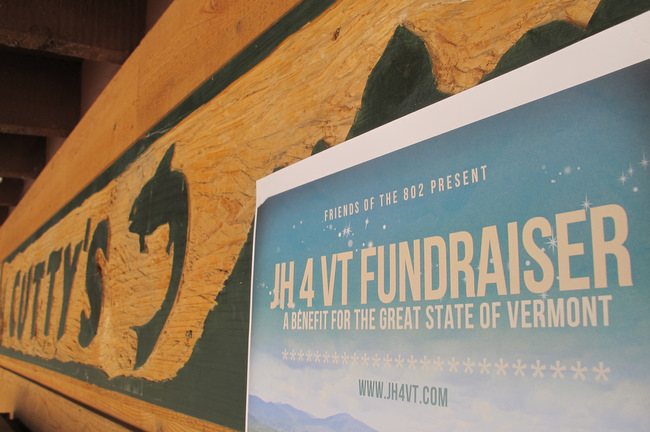 JH 4 VT Irene Flood Fundraiser
Words by Friends of 802
From Vermont? Know someone from Vermont? Like Maple Syrup? Help aid in the Hurricane Irene Relief Effort and join us at Cutty's for our JH 4 VT Fundraiser on Thursday 9/22 starting at 5:30pm. All proceeds benefit the Vermont Irene Flood Relief Fund to aid small businesses damaged and destroyed by the storm
Event Details
Where: Cutty's in Jackson
Where: When: Thursday 9/22
$2 PBR's and $4 Hurricanes as well as Happy Hour food specials.
More information: JH4VT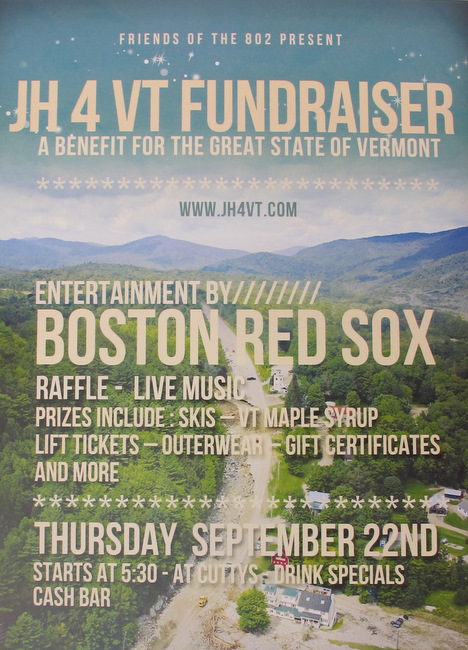 The event will also include a raffle to begin at 7:30pm. Items include:
Skis (To be Announced)
A 2 nights stay at the Village Center Inn
Dinner for 2 to Rendezvous Bistro, Osteria, The Kitchen or Q
$25 Gift Certificate to Sidewinders, Dolce, or Merry Piglets
JHMR lift tickets
VT Maple Syurp
Schwag from Burton Snowboards, Oakley, Lowrider Boardshop and many more
Thank you to the Friends of 802 for contacting us about your event. The people and businesses effected by the flood will appreciate your support!