Center for the Arts Summer Celebration
Abigail Washburn Concert
Abigail Washburn Live at the Center for the Arts
Jackson Hole Center for the Arts celebrates the end summer with a free concert featuring the talent of Abigail Washburn, a stand out musician harnessing a graceful sound that is sure to impress the audience at the Center Theater.
The free concert is made possible by the Center for the Arts and is a "thank you" to the Jackson community for its incredible support of the arts this summer. A pre-party hosted by Jackson Whole Grocer, Snake River Brewing, Cafe Genevieve and The Liquor Store of Jackson Hole starts at 5:30pm Tickets for the show are available on a first come, first serve basis.
Abigail Washburn
Tuesday 9/6
Center Theater – Center for the Arts
7pm
Admission: FREE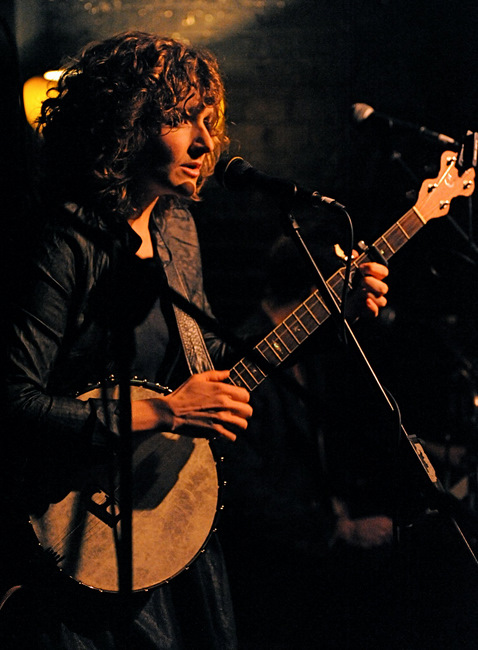 Fresh off her 2011 release of "City of Refuge", Washburn is a talented claw hammer style banjo player who creates a sound with elements of traditional country, folk and bluegrass.
The singer/songwriter made her start as the leader of The Sparrow Quartet, a folk and bluegrass group that features her husband, Bela Fleck. Since then, she's stepped out on her own with two solo albums which demonstrate her ability to break the mold of the modern folk singer. 2011 has been a busy year for Washburn. The show at the Center for the Arts kicks off a fall series of concerts that will see her perform at famous venues such as the ETown Boulder Theater and Austin City Limits.
Abigail Washburn – Chains from Live & Breathing on Vimeo.
Abigail Washburn – Nobody's Fault But Mine from Mason Jar Music on Vimeo.
Like many Jackson residents, Washburn presents a personal story that evokes curiousity, travel, and the mountains. Educated at Colorado College, she spent time in the Green Mountains of Vermont, lived in China, and is among the few American musicians to tour in Tibet. Her resume reflects a global perspective that is evident in her music, particularly the folk melodies performed in Mandarin Chinese.
Our team would like to say "thank you" to the Center of the Arts, event sponsors, and to Abigail Washburn for coming together to make it happen. See you on the lawn at the Center for the Arts!
Credits
Excerpts: Album description by Jim Fusilli of The Wall Street Journal.
Photo credit: Image by Graeme Wilmot Photgraphy