Art of Flight Screening
Jackson Hole Center for the Arts 9/24/11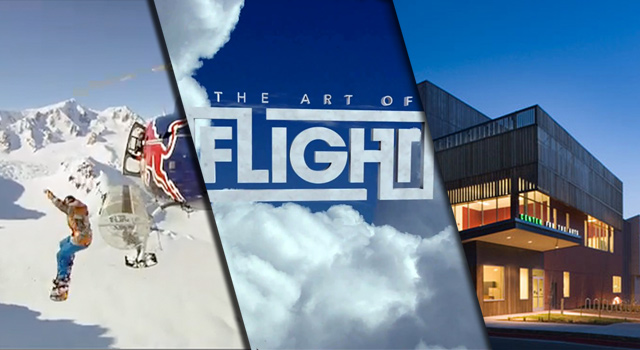 Possibly the most anticipated (and hyped) snowboard movie of all time lands in Jackson this Saturday at the Center For the Arts. Local snowboarding legend Travis Rice leads a group of talented riders including John Jackson, Gigi Ruf, Scotty Lago, Jeremy Jones, Mark Landvick, Jake Blauvel and more, as they push the limits of the sport. Brain Farm Cinema and director Curt Morgan take the breathtaking cinematography of "That's It, That's All" to the next level following Travis Rice down harrowing spines in AK to backcountry booters in JH. Tickets to both showings have been sold out for weeks, but Jackson Hole Mountain Resort is still running a drawing for 2 tickets. If you can't make it to the show, make sure you pick up the film on iTunes, you do not want to miss this one.
Saturday 9/24
Center for the Arts – Jackson, WY
6:30pm & 9:30pm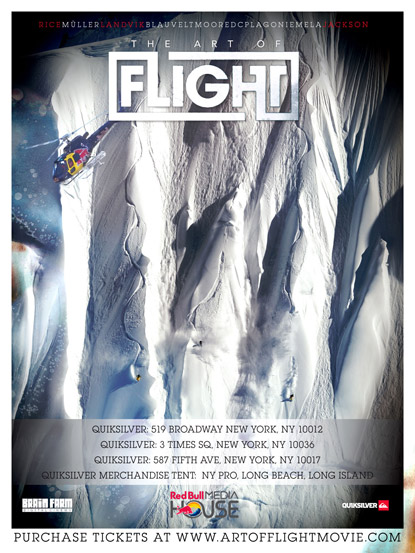 A new breed of action sports film comes to life as Red Bull Media House, in association with Brain Farm Digital Cinema, present "The Art of FLIGHT," a Curt Morgan film. Equal parts action and adventure mix with the inevitable drama encountered along the way. Two years in the making, "The Art of FLIGHT" gives iconic snowboarder Travis Rice and friends the opportunity to redefine what is possible in the mountains. Experience the highs, as new tricks are landed and new zones opened, alongside the lows, where avalanches, accidents and wrong-turns strike. For the first time, viewers are immersed in the sometimes successful, often trying quest to open up new, unexplored mountains in remote corners of the world.
Join in the ride as the creators of "That's It, That's All" completely rewrite the formula for action sports cinema with "The Art of FLIGHT".
Film Sponsors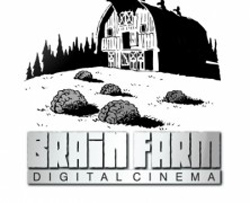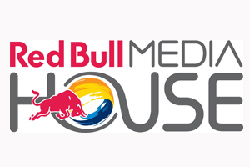 Brain Farm – The Art of Flight Trailer from Brain Farm
Behind The Scenes With "The Art of Flight" from Aspen/Snowmass
Travis Rice's Raddest Art of Flight Moment from Radcollector