Jackson Hole One Fly Wrap Up & Current Teton Fly Fishing Conditions

Even though this a competition, the One Fly always reminds me that fishing really is a deeper immersion into life, the environment, and the people that chase

trout with a fly.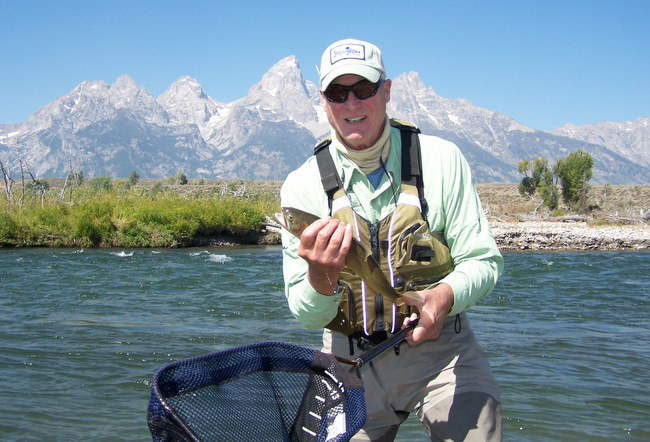 The Jackson Hole One Fly proved once again to be an excellent event this past weekend. It's always great to see old friends from all over the world and catch up with the fishing community here in the valley after a busy summer. Thanks to Under Armour, Coors, and Hyde Drift Boats for sponsoring! Special thanks go to the team at One Fly that really makes it happen, led by Sue Bashford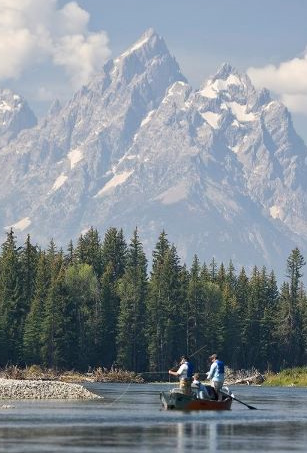 What about the fishing you say? Well, it was solid as always. Different sections fished better on each day, but in Wyoming, the river in Grand Teton Park shined. Moose-Wilson finished the weekend with the highest total score, which is typically the case. Both Wilson – South Park and Deadman's – Moose scored well again this year.
Chernobyl Ants imitating the Claasenia Stoneflies produced well for many on the whole river. Mayfly imitations once again proved to be the ticket for pickier large Cutthroat and were the best choice between the Wilson Bridge and West Table. Mahogany Dun and PMD cripples were an excellent choice Wilson-South Park, and Hecubas brought lots of fish up below South Park. Streamers and some Stonefly patterns scored in the whitewater.
The Upper South Fork took honors as the highest scoring section for the tournament. The PMD hatch in the riffles scored for those who weren't afraid to go with a small bug and knew how and where to fish it. This requires patience! Bigger Stoneflies did well, especially in the Canyon.
What was the single best fly? Honestly, it depends on which section you were on and how your guide wanted to fish it. Most of these flies don't even have names and the tyer/guide can be very secretive, especially if they score well. Overall, I'd say they were small Mayfly cripples. What does this mean? Get some glasses, so you can see it!
Even though this a competition, the One Fly always reminds me that fishing really is a deeper immersion into life, the environment, and the people that chase trout with a fly. Don't get me wrong, my competitive streak shows up, but perspective usually wins in the end….
-JB

2011 Jackson Hole One Fly Results
Team Results

1st Place: The Hemingways: 1,355 points

2nd Place: Lip Rippers: 1,299 points

3rd Place: Under Armour: 1,203 points
Individual Results

1st: Jeff Sotzing, The Hemingways: 762

2nd: Andy Gordon, Under Amour: 569

3rd: Ken Burkholder, Bearback Riders: 565
Wyoming Top 3 Guides

1st: John Gendall, Deadmans to Moose

2nd: Brian Chamberland, Wilson to S. Park

3rd: Dean Burton, Moose to Wilson
Idaho Top 3 Guides

1st: Mike Bean, Points: 972

2nd: Tim Warren, Points: 956

Dan Herzeler, Points: 848
9/15/11 – Best Flies for Snake River
Fly: Mayfly Cripple
Size: #14-18
Details: This pattern represents a Mayfly adult cripple that has not completely emerged from its pupal case. Cripple patterns such as this one are especially effective on selective fish holding in slow water.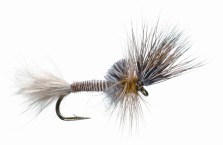 Fly: Golden Chubby Chernobyl
Size: #8-12
Details: The Chubby Chernobyl is designed as an attractor pattern, which means it might appear to the trout as any number of different food organisms, such as a grass hopper, a stonefly, a cricket, a large beetle, bee, or a roast beef sandwich.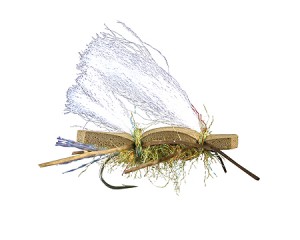 Fly: Parachute Adams
Size: #10-12
Details: The Parachute Adams is perhaps the most important and versatile of all dry flies. It is a must have dry fly. The white post gives the fly fisherman a focal reference point in all types of water. The pattern can be used as a mayfly or as a searching or attractor fly.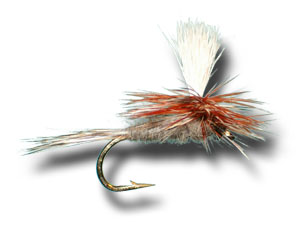 If you are interested in locally tied flies, please contact Fish the Fly at jb@fishthefly.com
Presented in partnership with Fish the Fly Guide Service
Fish the Fly Guide Service is a group of knowledgeable and patient Jackson Hole fly fishing guides. They are proud to give back to the river resource through time, energy, and funds with the Snake River Fund and Trout Unlimited. They also support eco-minded global fly fishing adventures. Contact JB at 307-690-1139 to book a trip today!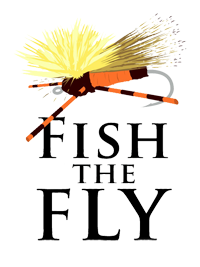 Previous Fly Fishing Reports
Other Posts from The Mountain Pulse