Living Wild
Social Mixer at Teton Science School
Living Wild Event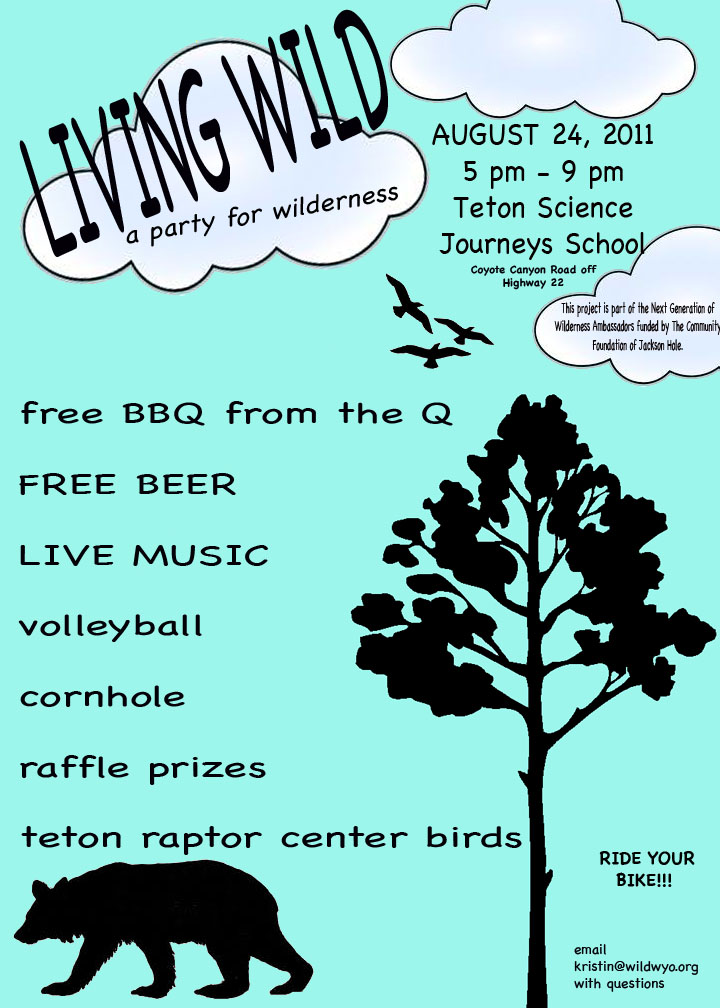 We invite you come out to Teton Science School on Wednesday night and meet The Mountain Pulse!
The Wyoming Wilderness Association was kind enough to ask us to be at the event and now we're telling you. Come out and say hello! We're excited to inform you about our winter 2012 projects.
The event titled "Living Wild" will feature FREE BBQ provided by The Q Roadhouse, FREE BEER provided by Snake River Brewing, a presentation from the Raptor Center, live music, other community organizations and more.
About Wyoming Wilderness Association
In 2003, the WWA was reborn with a new opportunity to protect additional wild watersheds, intact ecosystems, old growth forests, important wildlife habitat, and wildlife migration corridors – wild landscapes that truly deserve lasting protection as Wilderness. As of 2009, WWA's membership has grown to over 500 members.
Currently, the whole wilderness system in Wyoming is roughly three million acres. Five million acres of spectacular wild land still remain unprotected and vulnerable to development. Not one acre of new wilderness has been protected in Wyoming for 25 years!