Weekend Music Roundup: 8/11 – 8/14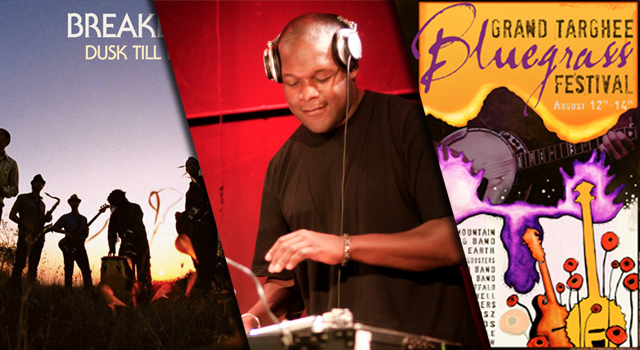 Another weekend full of music descends upon the region that will have both sides of Tetons jamming into the night. An eclectic lineup of musicians will be feature sounds of mountain blue grass, Americana, and electronic beats. We preview some of the notable acts visiting the Tetons this weekend.
Music on Main: Paul Thorn
Thursday 8/11
Victor City Park – Victor, ID
6:00pm
Admission: Free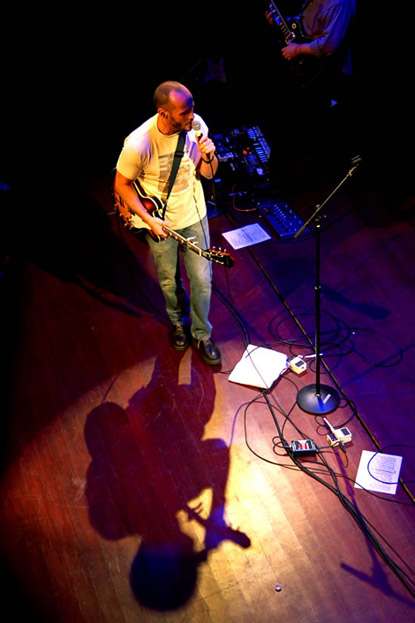 Continuing its incredible outdoor music series, Music on Main welcomes Paul Thorn Band to Victory City Park. Thorn's rustic Americana rock is authentic and pure. His songs have knack for using snapshots of everyday life as elements of story.
The Tupelo Mississippi song writer is touring the country to promote their new album "Pimps & Preachers". Thorn has opened for Bonnie Raitt, Mark Knopfler, and John Prine among many other headliners, and made some of the most emotionally restless yet fully accessible music of our time.
Singer-songwriter Kristy Kruger will open the evening wit her captivating voice and confident style. This is the last Music on Main event for the 2011 season. Consistently, the series in Teton Valley has boasted one of the strongest free all-ages lineups in the Yellowstone region. Concertgoers are encouraged to bring their own chairs and blankets. Vendors will be on-site to provide a variety of food options and beer and wine will be available for purchase. START Bus will provide rides to the event from Alta, Driggs, or Jackson.
Paul Thorn from Palmtree Productions, Inc.
Uncle Lucius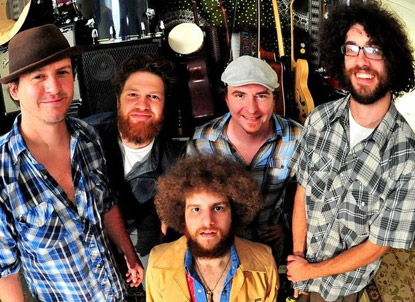 Southern outlaw soul from Austin, Texas. This is going to be awesome. Uncle Lucious takes pride their live shows and regards them as sacred and energetic experiences. They belief live performance is the truest form of communication.
All four members grew up in different parts of Texas, each finding their own way to Austin in an attempt to pursue music full time. Uncle Lucius takes Rock and Roll from its deep roots and pushes it onward, putting their own honest interpretation on the essential elements of R & B, Blues, and Country.
DJ Logic with Cut La Whut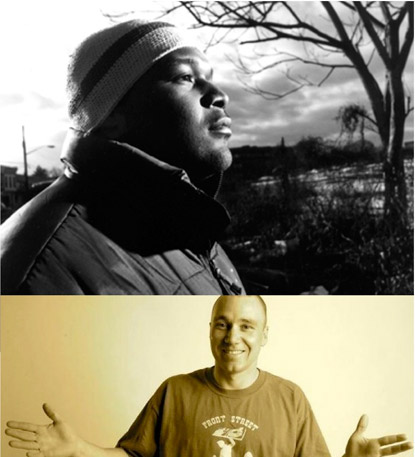 Whats Good Here Productions host DJ Logic and Cut la Whut at The Q Roadhouse for an evening of turntables and beats. From the Bronx in New York City, DJ Logic interest in hip hop and jazz produces a unique sound that keeps the party jumping. Currently featured on a tour that sees him playing with Medeski, Martin, and Wood, Widespread Panic, and Emmit Nershi Band, don't miss the opportunity to see him at the intimate Q Roadhouse.
Local artist Cut La Whut will be kicking things off at the Q. He always has some tricks up his sleeve and keeps his music collection stuffed with party rockers, classic jams and exclusive club bangers. Dress to party. Hire a designated driver.
Steve Molitz & DJ Logic Exclusive Interview from ChangeUpMag.com
24th Annual Grand Targhee Bluegrass Festival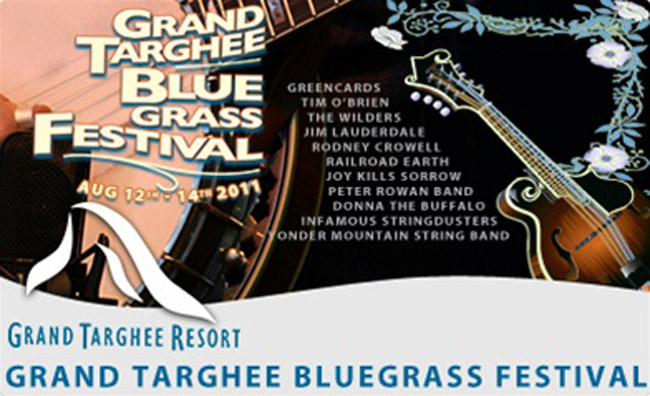 The "grandfather of Bluegrass Festivals in the northern Rockies" the 24th Annual Grand Targhee Bluegrass Festival showcases some of the best finger-pickin' talent in the industry against a spectacular natural backdrop in the Tetons.
Show Schedule
Friday August 12
3:00pm
Main Show Doors
4:00pm -5:30pm
The Grant Farm
5:30pm – 7:00pm
Rodney Crowell
7:00pm – 9:00pm
Donna The Buffalo
9:00pm – 11:00pm
Infamous String Dusters
Apres Show
Lil' Smokies, $5 Trap Bar
Saturday August 13th
11:00am
Main Show Doors
12:00pm -1:30pm
Joy Kills Sorrow
1:30pm – 3:00pm
Donna The Buffalo
3:00pm – 5:00pm
Jim Lauderdale
5:00pm – 7:00pm
Sarah Jarosz
7:00pm – 9:00pm
Tim O'Brien
9:00pm – 11:00pm
Yonder Mountain String Band
Apres Show
Milk Drive, $5, Trap Bar
Sunday August 14th
11:00am
Main Show Doors
12:00pm -1:30pm
Greencards
1:30pm – 3:00pm
Peter Rowand Band
3:00pm – 5:00pm
The Wilders
5:30pm – 7:00pm
Railroad Earth
Apres Show
Jonathan Warren, $5, Trap Bar
Concert on the Commons: Breakestra
Sunday 8/14
Village Commons – Teton Village, WY
4:00pm
Free
Presented by: Poppa Presents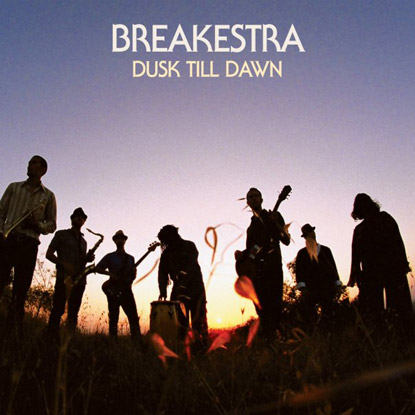 Jackson Hole Mountain Resort, 89.1 KHOL, and the Teton Art Lab continue their Concert in the Commons series in Teton Village. The popular outdoor event welcome Breakestra to the stage this weekend.
Breakestra was first formed as a live ensemble playing "covers" of music that had been sampled in late 80s & early 90s hip-hop. The style in which the Breakestra plays in the live setting is much influenced by late 60's and early 70's funk & soul-jazz music. If you were to construct a family tree of LA bands, Breakestra would be mentioned in the same breath as Weapon of Choice, Fishbone, Red Hot Chili Peppers, Jane's Addiction, Mesh of Mind and Ozomatli. This band is sure to funk the village into a grove on Sunday-funday.
Enjoy this action packed weekend in The Tetons. We'll see you in the crowd and look forward to the jams.